In this week's news wrap another collared bull elephant has been been shot by a professional hunter in an area adjacent to Gonarezhou National Park in Zimbabwe; twelve suspected rhino poachers were arrested in Kruger National Park in the last week; a police committee now says that police near national parks should be vetted in light of the poacher arrests; leopards are taking the hit from the Chinese demand for 'health tonics'; and research has revealed that West Africa gorillas are more numerous than thought, but still endangered.
Another collared elephant shot outside Zim national park (full story: AG News Desk)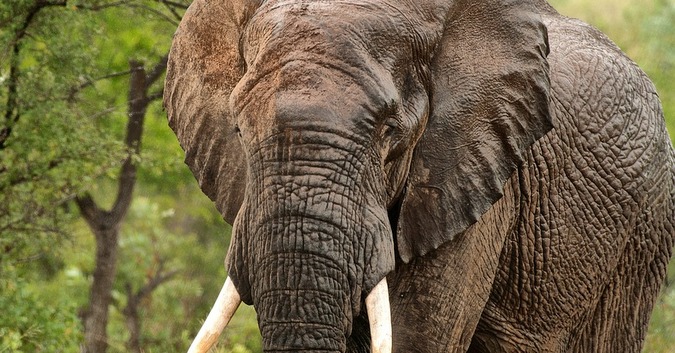 Conservationists have announced that another collared bull elephant has been shot by a professional hunter in an area adjacent to Gonarezhou National Park in Zimbabwe. This comes in the wake of a similar incident where a collared bull elephant was shot in the same area on March 7.
Gonarezhou National Park's elephant population is well protected, with a population estimated at over 11,000 individuals. There are currently no fences that limit their movement, or that of other wildlife, out of the park and are free to wander the wider ecosystem. In order to monitor the elephants' movement, and gather data for conservation purposes, satellite collars were placed on 22 individual elephants in the park by the Gonarezhou Conservation Trust (GCT).
In a statement released by the trust, they said that "whilst it is not illegal for a hunter to shoot a collared elephant, the general position taken by the Zimbabwe Professional Hunters and Guides Association (ZHPGA) is that it is unethical and should be avoided wherever possible".
They go on to say that "the operator was well aware of the ethical stance and, as a result of previous similar incidences, was aware of the potential for collared individuals to roam into hunting areas outside of the park". The ranger assigned to monitor the hunt has been suspended by GCT and the elephant's ivory confiscated pending the outcome of an investigation. (continue to full story here)
Kruger National Park rangers arrest 12 suspects in 6 days (full story: DefenceWeb)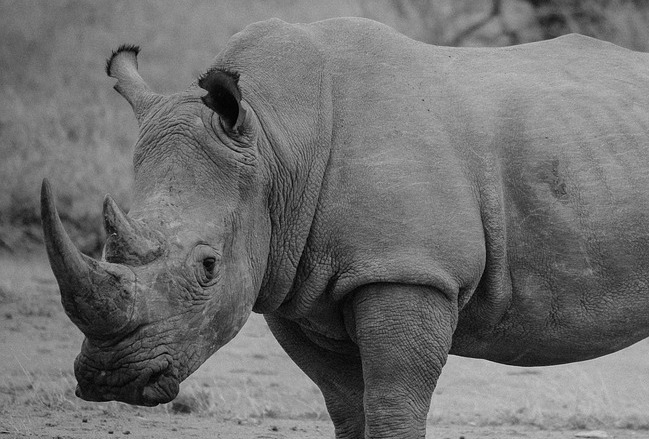 Twelve suspected rhino poachers have been arrested in the Kruger National Park in the last week, South African National Parks has announced.
On Friday 20 April, Kruger National Park (KNP) rangers arrested three suspects in possession of a heavy calibre hunting rifle, ammunition, poaching equipment and a fresh set of rhino horns. One of the suspects has since been identified as a recently retired Frelimo Commander who was in full camouflage uniform when arrested.
21 April brought another successful apprehension, of three suspected rhino poachers after rangers along with the K9 team tracked the group for a whole day. A heavy calibre hunting rifle, ammunition and poaching equipment was seized. On the same day rangers also managed to arrest two additional suspects, unfortunately one suspected poacher was fatally wounded in the armed engagement, SANParks said.
On 22 April, the rangers, after detecting poacher activity, conducted follow up operations and made contact with two suspected poachers. One of the suspects was fatally wounded during the contact and the other one was wounded and arrested. A heavy calibre hunting rifle, ammunition, poaching equipment and two fresh rhino horns were recovered at the scene. Almost at the same time, rangers made contact with a group of three suspected poachers. In the ensuing armed engagement, one suspect was fatally wounded and the other two managed to escape. A hunting rifle, poaching equipment and ammunition were recovered at the scene.
To crown the successful six days, a South African Police Service (SAPS) member based at the Skukuza Police Station was also arrested on suspicion of being involved in rhino poaching and is currently in custody. (continue to full story here)
Rhino poaching: Police committee says police near national parks should be vetted (full story: News24)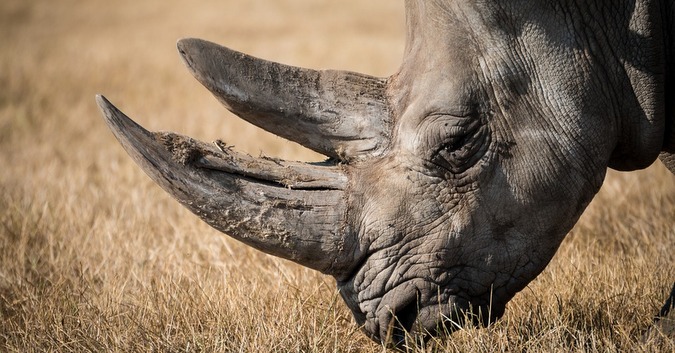 The Portfolio Committee on Police has called for lifestyle audits and the vetting of all police officers near national parks. This, after the committee expressed concern over the arrest of a police officer, along with nine other accused, on rhino poaching allegations.
News24 reported on Monday that there were 12 suspects and that two were killed during a shootout in the Kruger National Park. In a statement released on Tuesday, the committee welcomed the arrests over the past five days.
These arrests highlighted the work accomplished by stakeholders dealing with rhino poaching, the committee said.
"The committee is, however, concerned that, among those arrested, is a police officer based [at] Skukuza police station. This points to the presence of corrupt elements among the police, which undermines the rule of law they are mandated to uphold," committee chairperson Francois Beukman said. (continue to full story here)
First tigers, now leopards taking the hit from Chinese demand for 'health tonics' (full story: EIA)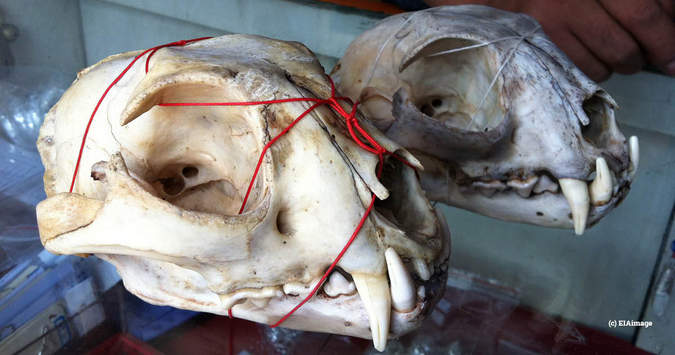 We [Environmental Investigation Agency] are appalled that leopard bone products are still being promoted in China. The use of big cat bones to produce 'tonic' wines is a major driver of illegal trade and the poaching of tigers, leopards and other big cats.
Since 2000, the parts of more than 4,900 leopards have been seized, destined for the market in China and likely representing a mere fraction of the leopard parts being trafficked.
A number of so-called 'tonic wines' and traditional medicine products which list leopard bone as an ingredient are widely available in China. Despite the huge threat posed to wild big cat populations by demand for their bones, the Chinese Government permits trade in leopard bone products if the bones derive from stocks held prior to 2006 (when trade in new leopard bone was banned) and if the product is accompanied by an official label.
However, the source and volume of those pre-2006 stocks of leopard bone have never been publicly declared, while the licencing and labelling system used for legalising wildlife trade in China has previously been exposed as a mechanism for laundering illegally sourced tiger parts and ivory.
We have no confidence in the official labelling system and believe there are grounds for serious concern that the bones of leopards poached throughout Asia are being used by the industry. (continue to full story here)
West Africa gorillas more numerous than thought, but still endangered (full story: The Citizen)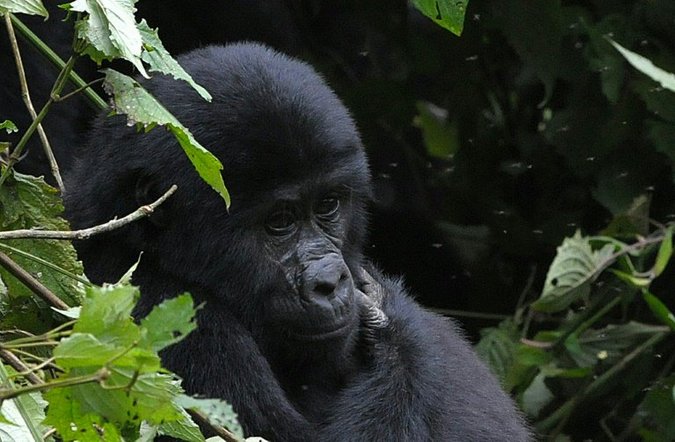 Gorillas and chimpanzees may be twice as numerous in West Africa as previously thought, but the apes are still endangered, declining fast and in dire need of protection, an international study found Wednesday.
Prior estimates were based on nest counts taken from isolated areas across the great apes' habitat range, said the report in the journal Science Advances.
The new count uses mathematical modeling to project likely ape numbers in areas where their nests haven't been directly surveyed by people. The estimates are based on other factors known to influence ape numbers, such as proximity to roads and people, and recent outbreaks of Ebola virus which can be deadly.
Spanning 59 sites in five countries surveyed over 11 years, it is the most comprehensive and accurate dataset ever compiled on these apes, said one of the lead authors, Fiona Maisels, conservation scientist for the Wildlife Conservation Society.
The results show that western lowland gorillas in western equatorial Africa number nearly 362,000, up from prior estimates of 150,000-250,000 individuals. And chimpanzees in the area are expected to number almost 129,000, up from earlier counts of 70,000 to 117,000. But despite the larger numbers, researchers still found a speedy drop in the population in recent years, which means the apes are still in danger of going extinct.
Some 19.4 percent of the gorilla population was lost between 2005 and 2013, said the report. At this rate, the gorilla population is expected to plunge 80 percent in just three generations. (continue to full story here)