In the latest news wrap a three-month-old baby elephant has been rescued after being found wandering on its own in the Maputo Special Reserve in Mozambique; three pangolins have been released back into the wild in Malawi after being confiscated; an almost blind collared elephant bull was successfully treated for serious injuries after a suspected tusking by another bull; and South African National Parks (SANParks) has begun dehorning selected rhino cows in the southern reaches of Kruger National Park to reduce the impact of poaching losses on its population.
Rescued baby elephant stabilised, awaits permits for transfer to care centre (full story: AG News Desk)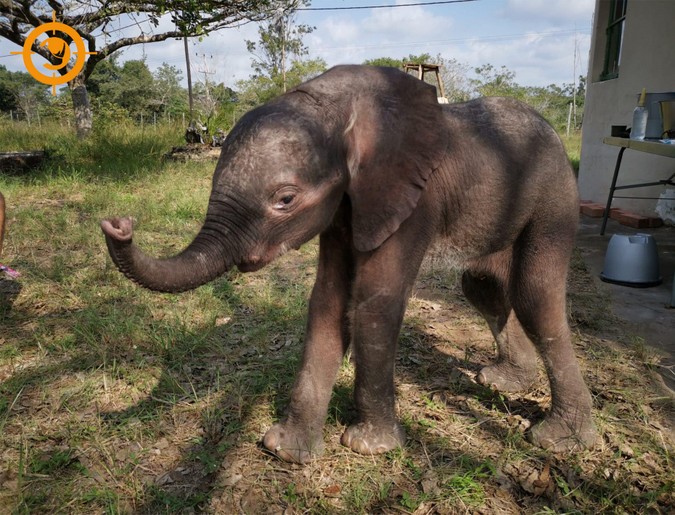 A three-month-old baby elephant has been rescued after being found wandering on its own in the Maputo Special Reserve, Mozambique. The tiny baby has been stabilised and now awaits the necessary permits for transfer to a specialised care facility in South Africa, for eventual release back into the wild.
This amazing rescue story is thanks to the co-operation from a range of people and organisations, but the survival of the frail elephant is now in the hands of the authorities, who need to issue the necessary paperwork. Drs. Carlos Lopes Pereira (ANAC) and Michelle Henley (Elephants Alive) are in conversation with the Department of Environmental Affairs in South Africa to secure the import permits.
The calf was found to be extremely weak and hungry, and it is estimated that it had been alone for about three days. Veterinarian Dr. João Almeida from Saving the Survivors said that the situation was touch-and-go for several hours. Specialised fresh milk had to be flown in from South Africa, although fluids were immediately administered intravenously.
The baby elephant has now slowly gained its strength and hopes for its survival are now high. The baby elephant is currently receiving plenty of fluids, and bottle feedings every two hours. She has started passing faeces and is sleeping regularly – these are all good signs… (Continue to full story here)
Three pangolins returned to the wild in Malawi (full story: AG News Desk)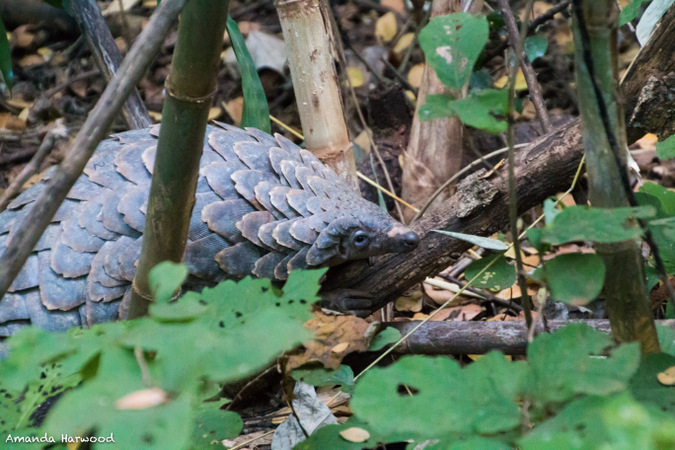 Pangolins, the scaled, prehistoric-looking creatures native to Africa and Asia, are the most illegally trafficked mammal on the planet. Conservative estimates are that 10,000 of them are killed and exported every year. However, the likelihood is the figure is magnitudes higher than that. Over one million pangolins are thought to have been illegally poached between 2000 and 2013*. (*World Animal Protection)
It's therefore increasingly rare to read a good news story about pangolins, let alone catch a glimpse of one of these unique animals in the wild. However, the Lilongwe Wildlife Trust (LWT), a leading conservation organisation in Malawi, have been able to provide both.
Last week, the animal care team at LWT were alerted to the presence of three adult pangolins which were being held at a local police station after confiscation from an individual illegally in possession of them… (Continue to full story and video here)
Elephant bull with failing eyesight treated for serious injuries (full story: AG News Desk)
Last week Elephants Alive discovered one of their collared elephant bulls seriously injured in Umbabat Private Nature Reserve (UPNR). Not knowing the cause of the injury, they immediately got in touch with the warden of the reserve, Bryan Havemann, who, after an assessment of the bull, secured a permitfrom Mpumalanga Tourism and Parks Agency (MTPA) for the team and vets to intervene.
The elephant in question is known as Matambu, a bull in his prime but with failing eyesight. He is considered to be placid in nature and quite docile, which made darting him on foot relatively stress-free and quick by a team which included Wildvets, Dr. Joel Alves and Havemann.
"The reserve doesn't normally intervene when injuries are as a result of natural causes," said Havemann, "but in Mutambu's case we couldn't be sure what the cause of the injury was until the wounds were assessed"… (Continue to full story here)
SANParks and Greater Kruger partners' innovate to minimise impact of rhino poaching (full story: SANParks)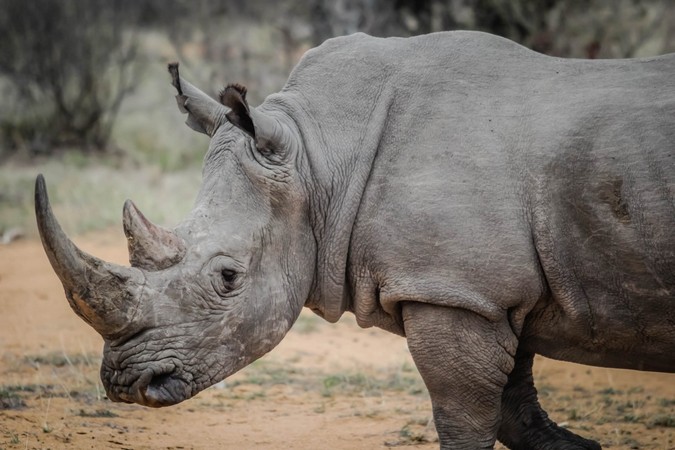 South African National Parks (SANParks) and conservation partners in the Greater Kruger Region are collaboratively implementing a range of interventions as part of an integrated wildlife management approach to counter the effects of rhino poaching. As part of several initiatives, certain entities have embarked on strategic dehorning of selected rhinos in the Greater Kruger Protected Area landscape.
KNP will implement a range of integrated management actions to minimise the impact of rhino poaching on the population numbers, including the selective dehorning of rhino cows in certain areas in the southern part. This management tool goes hand-in-hand with strengthening security measures, information sharing on incursions and intelligence as well as continuous collaboration with law enforcement agencies… (Continue to full story here)