As I write this, animals are being moved in big numbers from a wildlife conservancy in Zimbabwe to a national park in Mozambique in a project to restock wildlife that was annihilated during the Mozambique civil war.
The plan is to move 6,000 animals during the coming three years – and in the coming eight weeks alone the project will move 50 elephants, 100 giraffe, 900 impala, 300 wildebeest, 50 kudu, 200 zebra, buffalo and eland.
Surely this is good news? I certainly think so. But of course, nothing is as simple as it seems, and there are many animal rights activists who seem against the move. You see, these animals are being moved from a trophy hunting conservancy in Zimbabwe – and that fact alone creates distraction and heaps of angry criticism. Additional animals will be sourced from reserves in South Africa and Mozambique.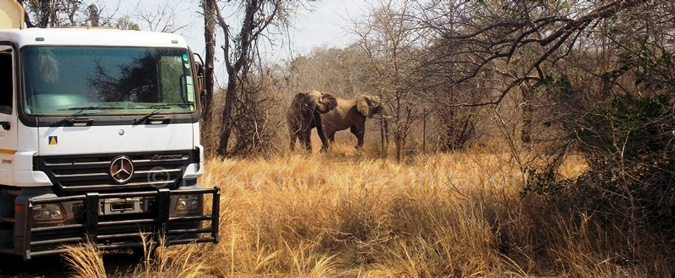 Rather than spend the few moments I have with you on recapping the various arguments for and against trophy hunting, I will refer you to this recent excellent (and very long) story in the Guardian, which gives a good overview of the ups and downs of trophy hunting in Africa as a conservation tool, and of the views of animal rights activists opposing this project.
These issues are complex, and right now I wish to provide you with the basic facts of this project so that you can make up your own mind about its value as a conservation exercise.
The project
Project 'Re-wild', by Peace Parks Foundation, is one of the largest wildlife relocation projects in southern Africa. Commencing in June 2017, the project will see 6,000 animals moved from the Sango Wildlife Conservancy in the Savé Valley Conservancy of southeastern Zimbabwe, to their new home in Zinave National Park in Mozambique (a 600km journey).
The goal is to help develop Zinave into a tourist destination, as it is situated close to the Vilanculos-Bazaruto Archipelago, a popular coastal holiday area.
Zinave falls within the Great Limpopo Transfrontier Conservation Area (TFCA), an international conservation project driven by the governments of Mozambique, Zimbabwe and South Africa. The animals have been donated by Sango, and the translocation costs are being funded by Peace Parks Foundation.
Additional animals will be moved to Zinave from South Africa and Mozambique. In October 2016, seven elephants were successfully relocated to Zinave from Maremani Nature Reserve in South Africa – a 1,500km journey. Maremani also permits controlled hunting.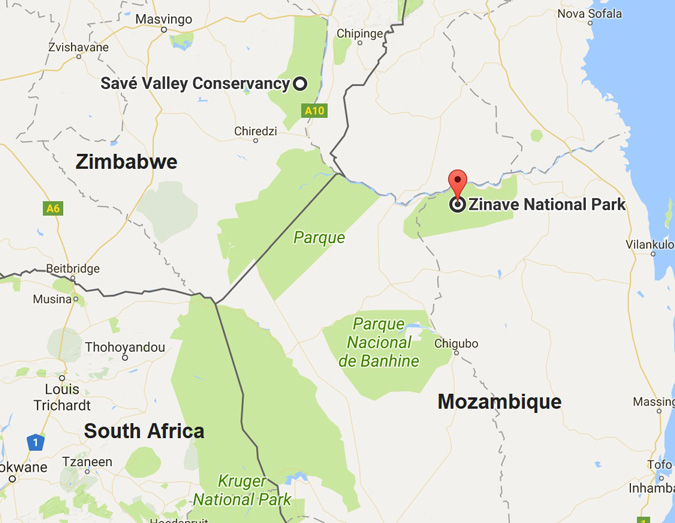 The donor
Sango Wildlife Conservancy in the Savé Valley Conservancy of Zimbabwe relies on trophy hunting to pay 60% its overheads, with owner Wilfried Pabst funding the majority of the remaining requirements. Trophy hunters remove about 200 animals per year of the 200,000 animals estimated to live on Sango – a 0,1% offtake.
Pabst purchased Sango in 1993 when it was a cattle ranch, and converted the area into a sustainable wildlife conservancy.
Says Pabst: "In remote places and countries with a weak tourism industry and a high unemployment rate, it is very difficult – or almost impossible – to run a conservancy like Sango without income from sustainable utilisation". He adds, "Nothing shows our ecological success more than our gift of over 6,000 animals to re-establish the Zinave National Park in Mozambique".
Sango does attract small numbers of photographic tourists, but not enough to fund the running costs.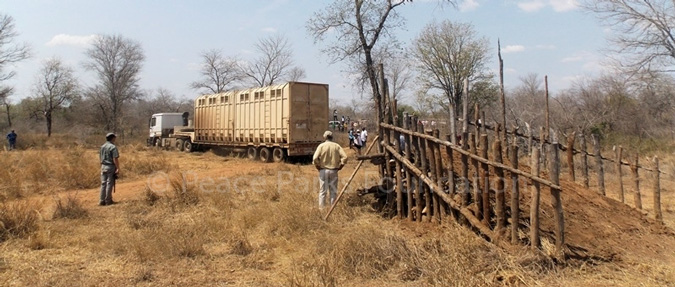 The recipient
The 408,000 ha Zinave National Park in Mozambique is about 20% the size of South Africa's Kruger National Park. The park is a transition zone between wet and dry tropical areas, boasts excellent wildlife habitat and used to support a wide diversity of species.
Initially a hunting reserve, Zinave was converted to a national park in 1972, but subsequently lost most of its wildlife during the 1980-1992 civil war, when bush meat was often the only source of protein for soldiers on both sides of the war.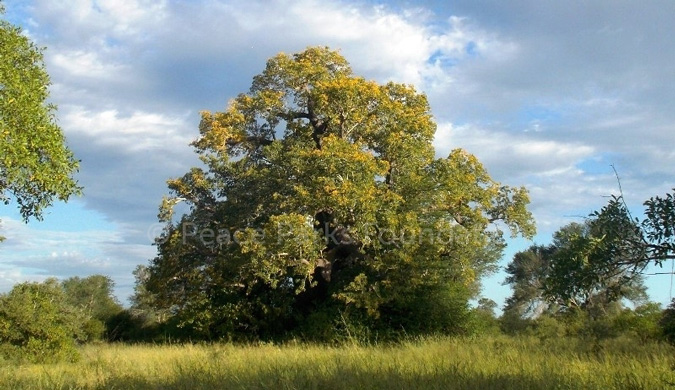 Summary
Thousands of animals will be moved from one of a few trophy hunting conservation success stories to a national park that needs help. That, in my view, is a good thing.
Yes, I am concerned about Mozambique's appalling track record in conservation, with the magnificent Niassa National Reserve losing 70% of its elephants over the past four years, and consistent reports of systemic corruption that fuels the illegal wildlife trade, hardwood logging and mining. But I also believe in celebrating the success stories on merit.
The animal rights activists will emphasise that the act of hunting is morally bankrupt – which wins them a direct line to your feelings. Hunters will continue to pretend that the few shining lights in their heavily criticised industry are in fact representative of the entire industry. Both sides will claim to have facts to support their viewpoints.
It's up to you to decide about this specific project. Keep the passion.