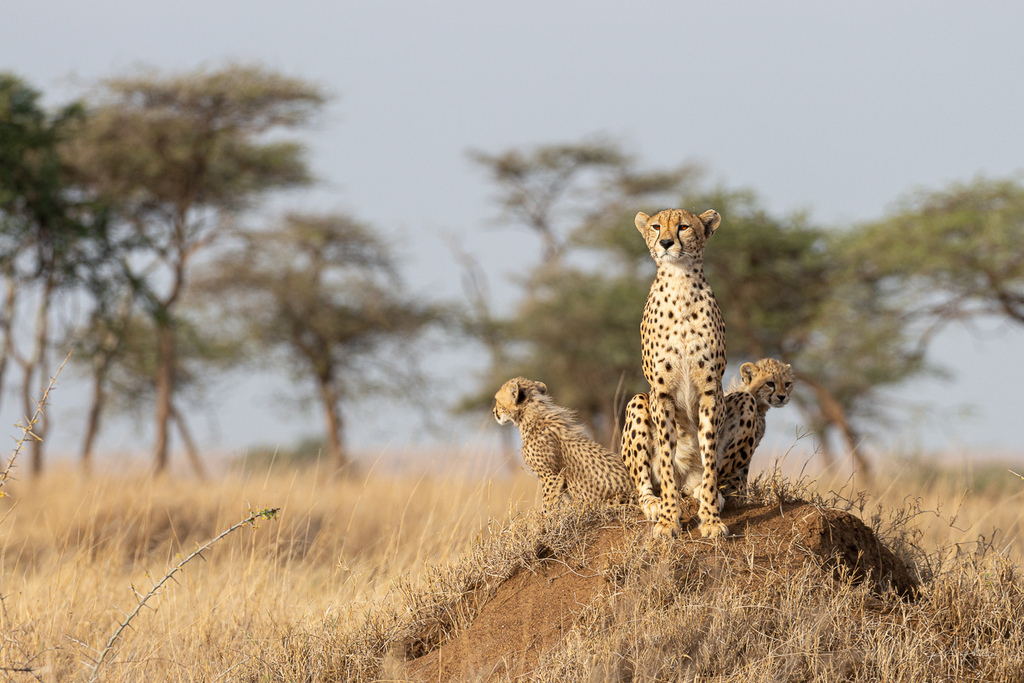 SPONSORED CONTENT by Rebecca Phillips, Manager at Lemala Nanyukie
Once again Lemala Nanyukie has proven to be at the heart of big cat action, this time with a mother cheetah unsuccessfully hunting impala and then Thomson's gazelle right in front of the rooms. This particular cheetah is one we have become familiar with over the past year as she is resident to the area surrounding camp.
She was first identified back in May when some of our clients shared their photos of her and her two young cubs with the Serengeti Cheetah Program. The cheetah was new to the researchers and our clients had the honour of naming her, choosing the name 'Malkia' which means 'queen' in Swahili. A fitting name to this regal-looking feline.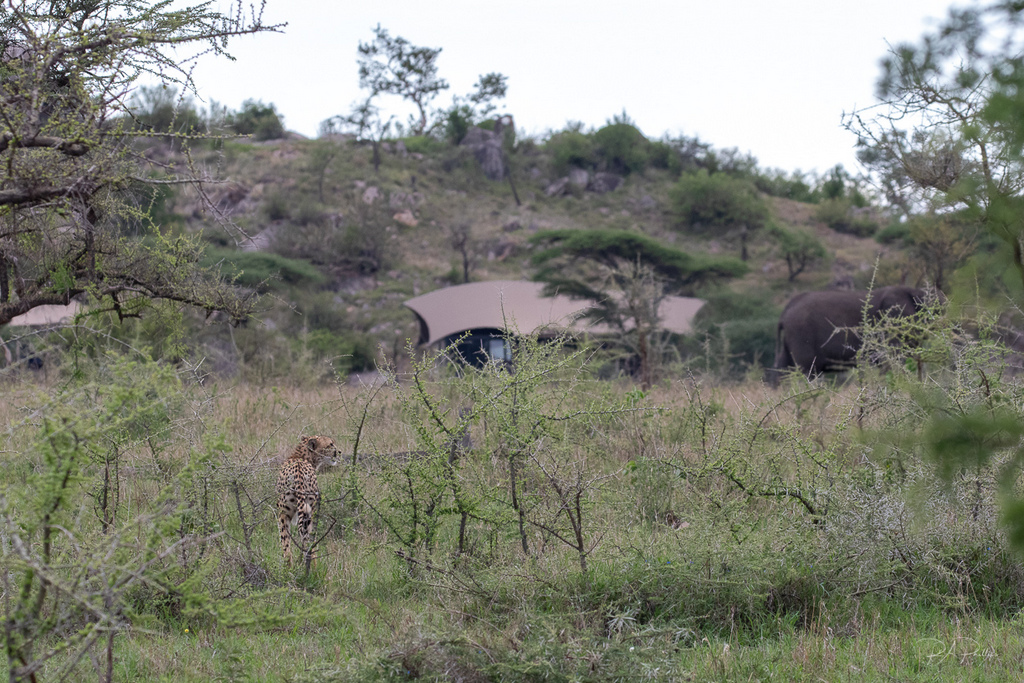 On this particular morning we were alerted to her presence as a herd of impala dashed past the main area of camp. Following the direction from which they had fled we found the cause of the commotion – Malkia.
Jumping in a vehicle for a closer look we came across her two cubs on the road and followed them until they joined up with their mother.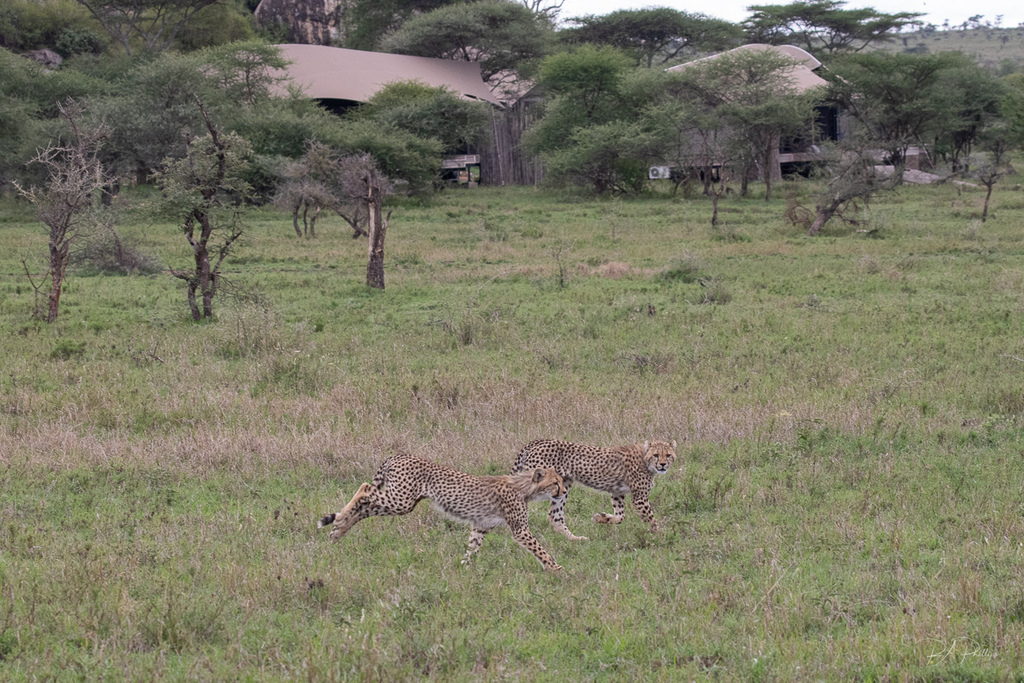 Following the trio as they moved back towards camp, Malkia suddenly became fully alert as she spotted three Thompson's gazelle in the distance. With a silent signal the cubs understood to remain still as she silently stalked the gazelle. When the time was right she gave chase, coming within a few metres of her target before the gazelle became aware of the danger and suddenly took off at a high speed.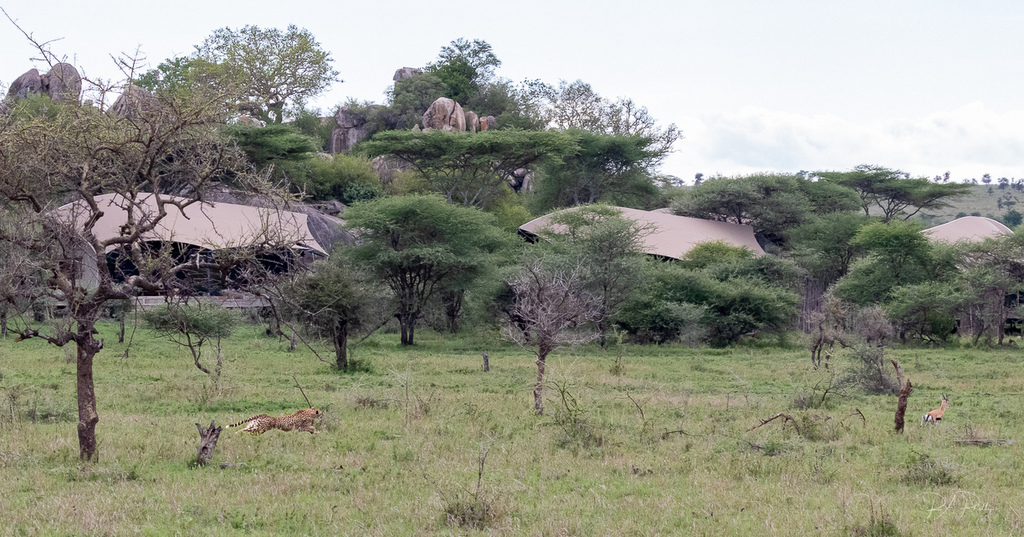 Malkia singled one out and managed to get it separated from the rest of the herd. Both Malkia and the gazelle ran at top speed, and despite her gaining on it at the last minute, the gazelle managed to maintain a safe distance and soon the exhausted cheetah gave up the chase.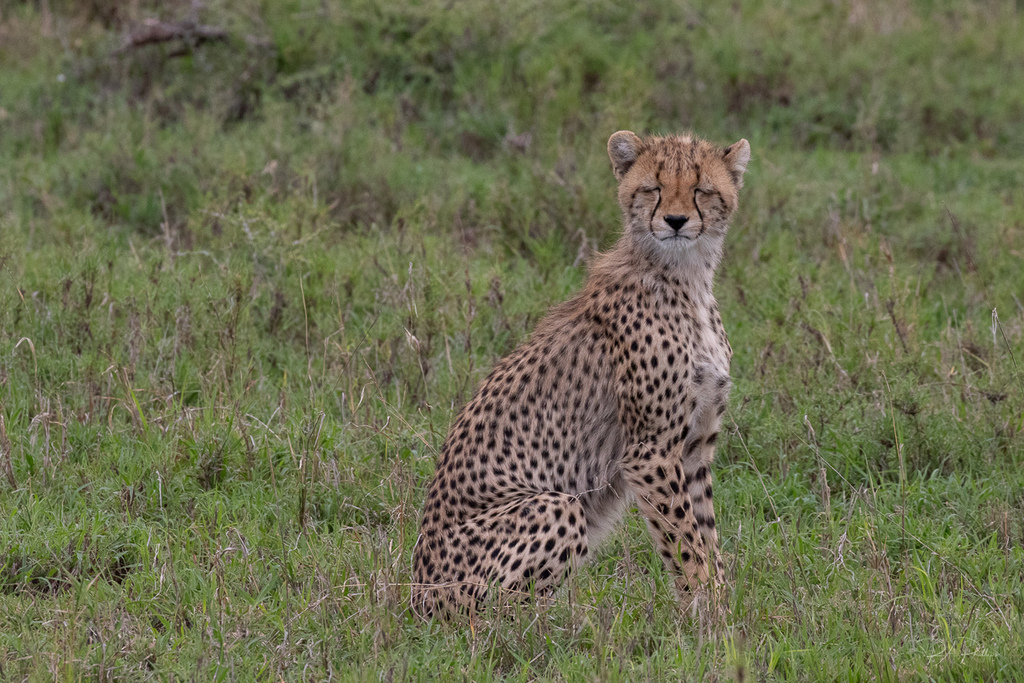 Soon the cubs were summoned by their mother and despite a lack of food they didn't seem too fazed, keeping up their games of chasing each other and climbing up a tree.
Even though it was a failed hunt, it was still an amazing sight to see and we feel privileged to have the chance to watch Malkia and her cubs so close to camp.