Written on behalf of Bria Shay Neff by Amity Neff 
About eight months ago, whilst my eight-year-old daughter and I read story books one evening, she had a plethora of perplexing questions. Looking up at me with wide blue eyes hidden under the frames of her purple glasses, she begged for answers. She wanted to know what endangered meant, how many animals were endangered and above all else – why? Why were they dying, why were they hunted and what could she do to save them? Needless to say that conversation did not rest with the stars that night. She woke up bound and determined to save the animals, and she meant all of them.
She has always had a natural affinity for all creatures, furry or fierce. She has also been gifted with an ability to capture her beloved animals with colour; be it crayon, watercolour or paint. So it was an instinctive choice to combine her artistic talents with her passion for animals to save them. We both had no clue how this would actually help, but her desire overtook the uncertain outcome and she just started painting.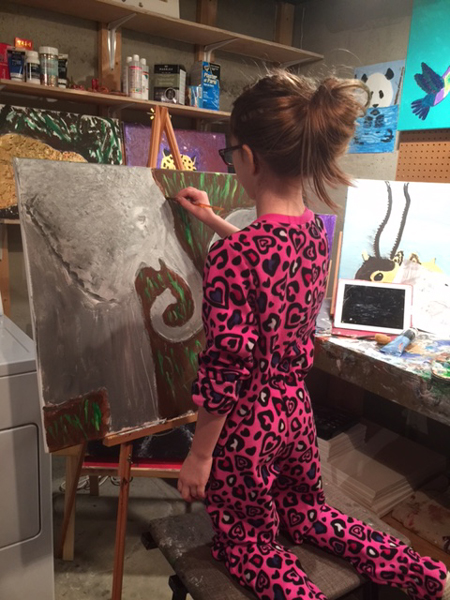 She soon decided that she would sell her paintings and donate her funds. In fact, she painted her first 10 animals in under five days. That is when we developed her Facebook page – Faces of The Endangered. It all has snowballed from there.
She is focused on highlighting some of the world's more endangered animals, especially African species. She adores big cats and has produced beautiful canvas pieces, a few of which have sold. She also is very troubled by the demise of the rhinos and elephants. Not only does she paint them, but she researches them as well. Once she is finished, we post her paintings onto her Facebook page, and she shares their conservation status and brings awareness to the very serious epidemic they are facing.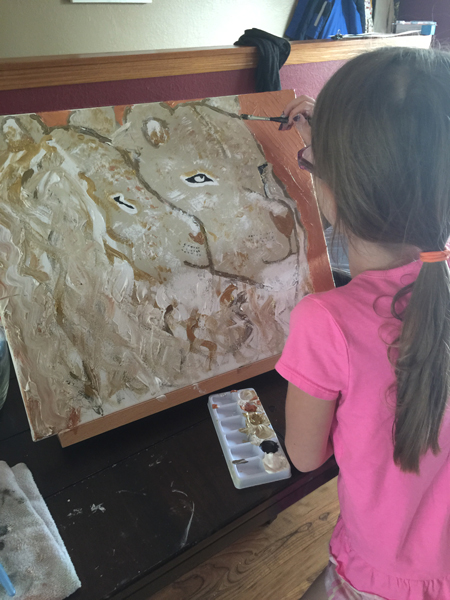 Bria, now nine, has painted over 80 species of endangered animals and has so far donated US$1,200 to the International Fund for Animal Welfare, but in the future she also intends to reach out to conservation groups, which specialise with certain species or projects as well.
She has big goals and dreams for 2016. These are her words, "Endangered animals are important to the planet and to people. My hope is that this year we can save all animals that are endangered, critically endangered and extinct in the wild. I hope my project will inspire people all over the world and show children they can save the animals too."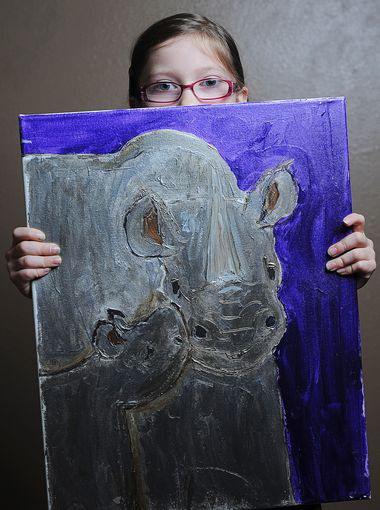 Just click here if you wish to purchase any prints of Bria's work. And if you're interested in an original piece, head to Bria's Facebook page, which has the correct contact information.