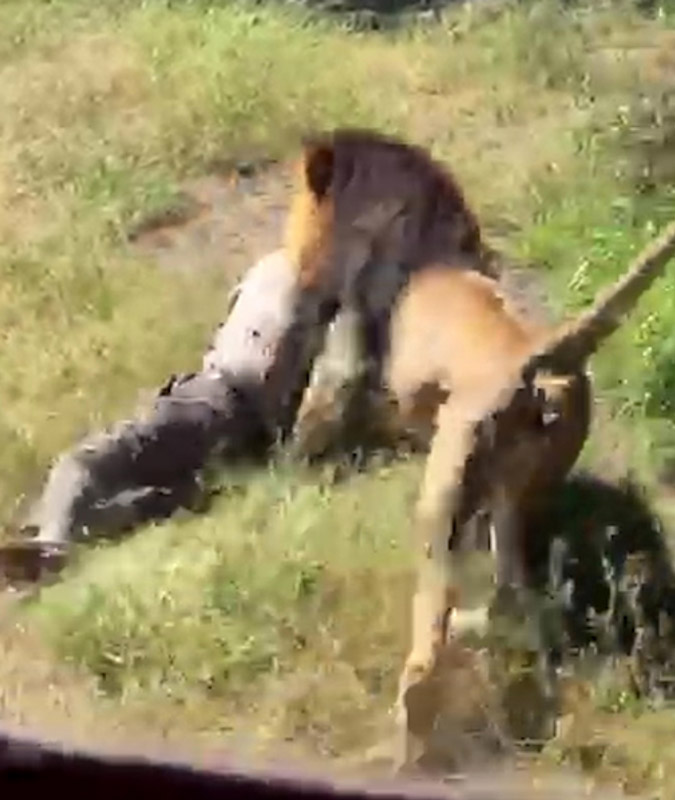 Sourced from third-party sites: Blood Lions Facebook page and Marakele Predator Park
In yet another tragedy related to the controversial commercialisation of caged big cats, an elderly man was attacked, dragged like a rag doll and mauled by a large male lion while tourists watched helplessly, some screaming in terror. This follows on the tragic death in March of a young woman attacked and killed by a lion belonging to 'lion whisperer' celebrity Kevin Richardson, and numerous other tragic incidents involving caged big cats.
The man, believed to be the owner of the Marakele Predator Park near Thabazimbi in Limpopo Province, South Africa, is reportedly recovering in hospital and the lion was subsequently shot and killed.
In the video footage below, the elderly man is seen entering the lion enclosure and approaching the lion to inspect a lion scat, before turning his back on the lion and running back to the gate. The lion caught the man and dragged him away into dense shrubs a few meters away. What sounds like gun or bear banger shots are heard, as some of the staff distracted the lion.
Marakele Predator Park hosts a variety of predators and other animals, and offers a "Lion Mobile" vehicle experience to tourists where they enter the lion enclosure in a vehicle, and pictures on the website suggest that lions jump onto the vehicle which is covered in a cage. According to the Marakele Predator Park website: "Come and take a ride on the wild side in our purpose built LION MOBILE I can promise you that SHAMBA will jump up and look you in the eyes, he also sits on the top of the truck whilst we take the drive through the camp, a super photo opportunity to be had by all!"
Blood Lions, the award-winning documentary about the canned lion hunting industry, commented on their Facebook page that this is another sad case of "captive bred lions being used for entertainment – the cruel reality of the cub petting, predator breeding and canned hunting industry which many tourists, unknowingly, participate in. Blood Lions maintains that the predator breeding industry and their use in an exploitative, commercial cycle needs to STOP."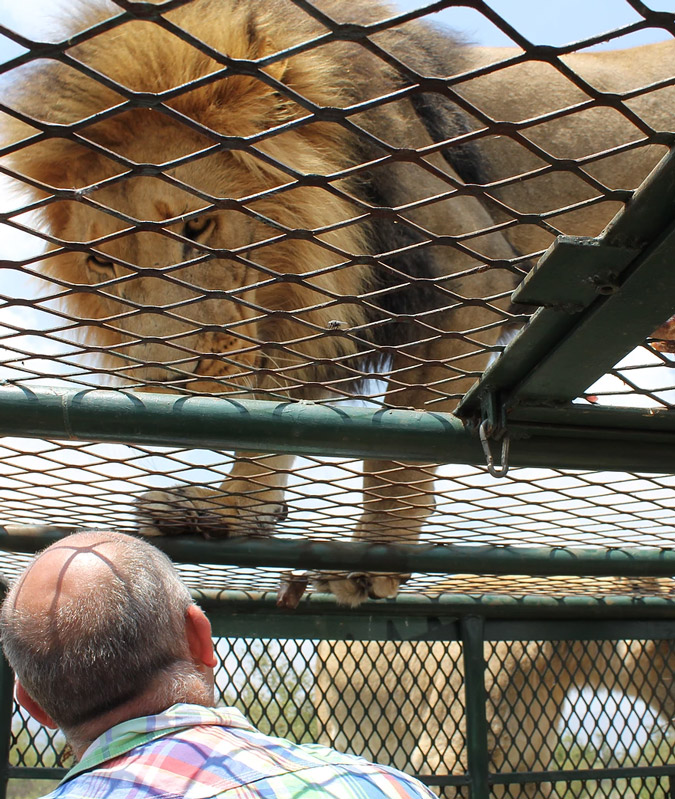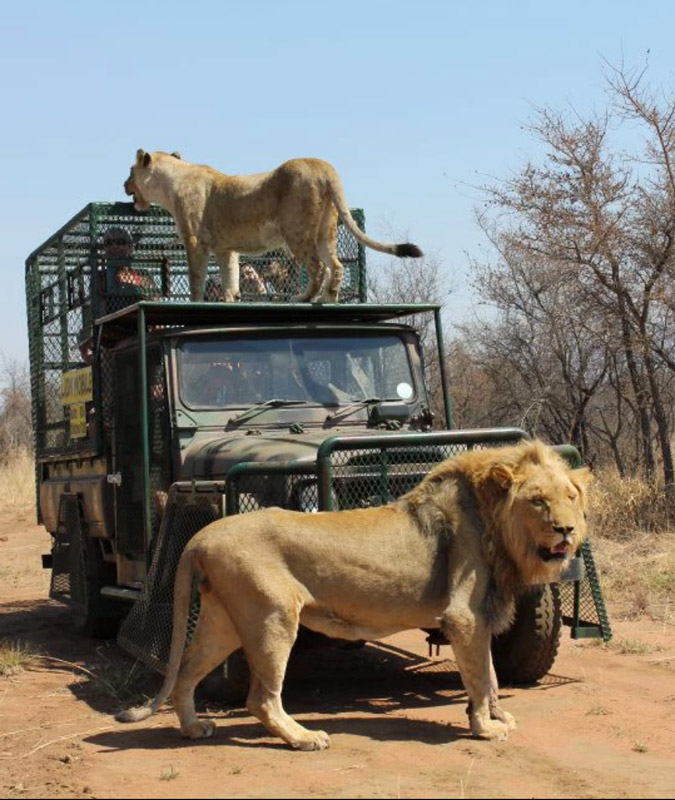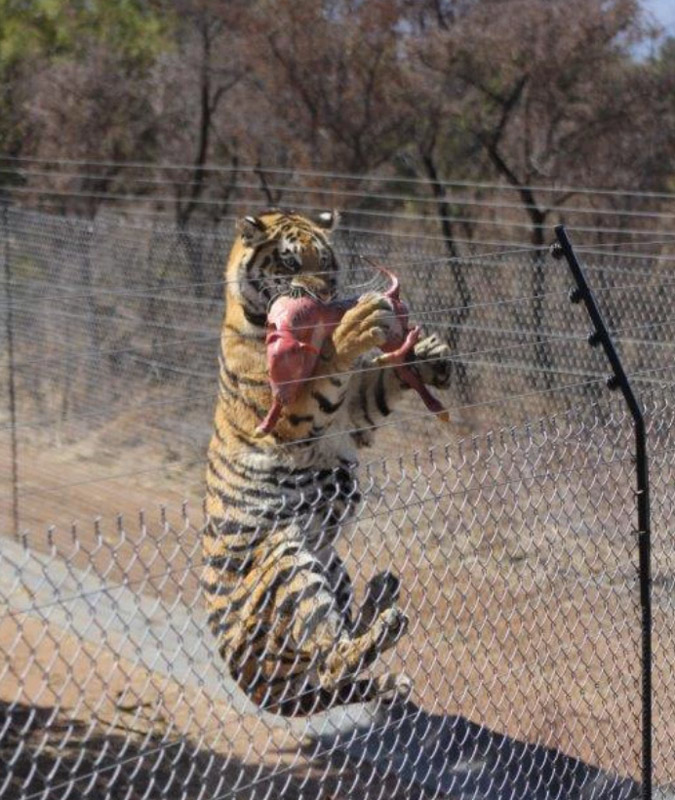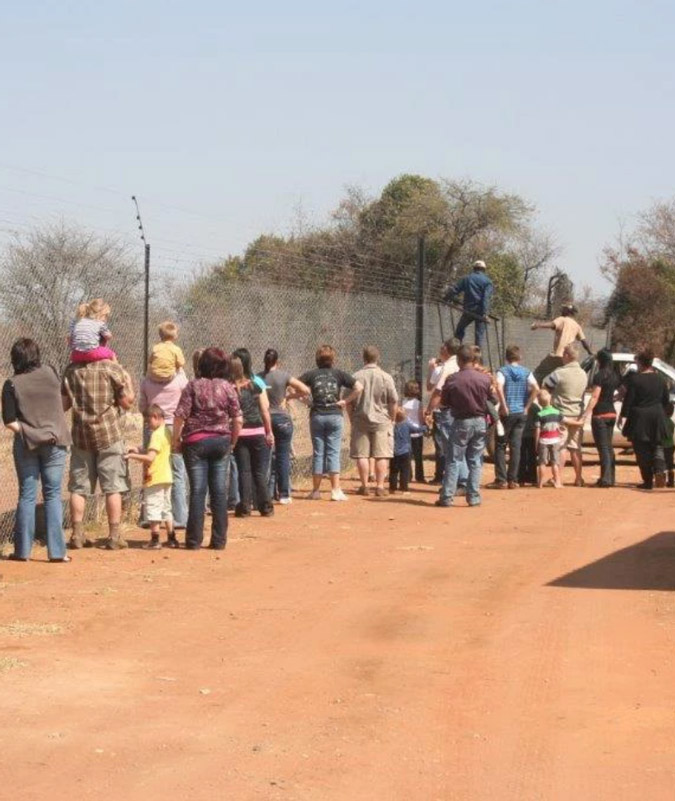 WARNING: This video contains scenes that may shock sensitive viewers