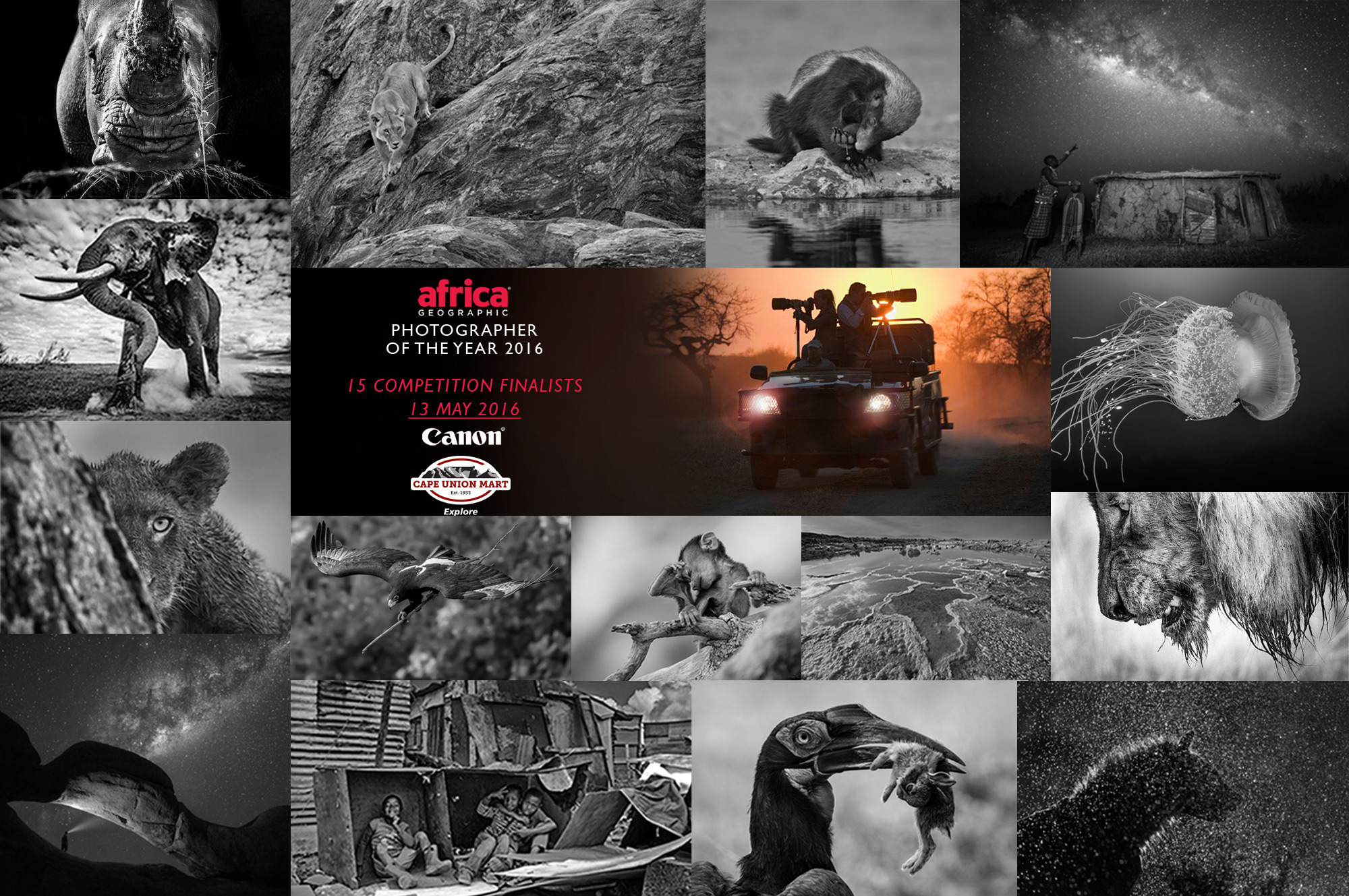 Finalists: Africa Geographic Photographer of the Year 2016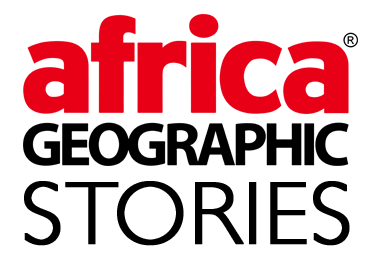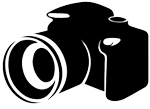 The time has come to announce the 15 finalists of the Africa Geographic Photographer of the Year 2016 competition, brought to you by Canon and Cape Union Mart, and we'd like to thank everyone who took part.
This year's winner will take home a Canon EOS 70D Body, and 18-135 IS STM Kit from Canon South Africa, and will also be flown from Johannesburg to Pemba by Airlink to spend five glorious nights with a loved Anantara Medjumbe Island Resort. And the two runners-up can look forward to either two nights at Tintswalo Atlantic in Cape Town or two nights at African Luxury Hideaways' Elephant's Eye in Hwange National Park.
Meanwhile, the prize for the most popular entry, as voted by our Facebook community, will win a three-night getaway for two people at Mseni Lodge in Sodwana Bay in iSimangaliso Wetland Park, which will include two nights of turtling with Ufudu Tours!
Category finalists will also not go home empty-handed as each Big 5 Photos.
There were so many incredible entries to this year's competition that our panel of judges had a tough time whittling down their long list of favourites to just a select few. Click on the 'Next' button above each photo to see who's made it to the final nail-biting rounds of the competition, along with a bit of reasoning as to why the judges made their choices.
Congratulations and a drum roll, please…

📷  A honey badger at Cubitje Quap waterhole in the Kgalagadi Transfrontier Park © Willem Kruger

WILDLIFE CATEGORY
An endearing photo of a usually aggressive animal that captures a poignant, almost human moment of reflection in crystal clarity.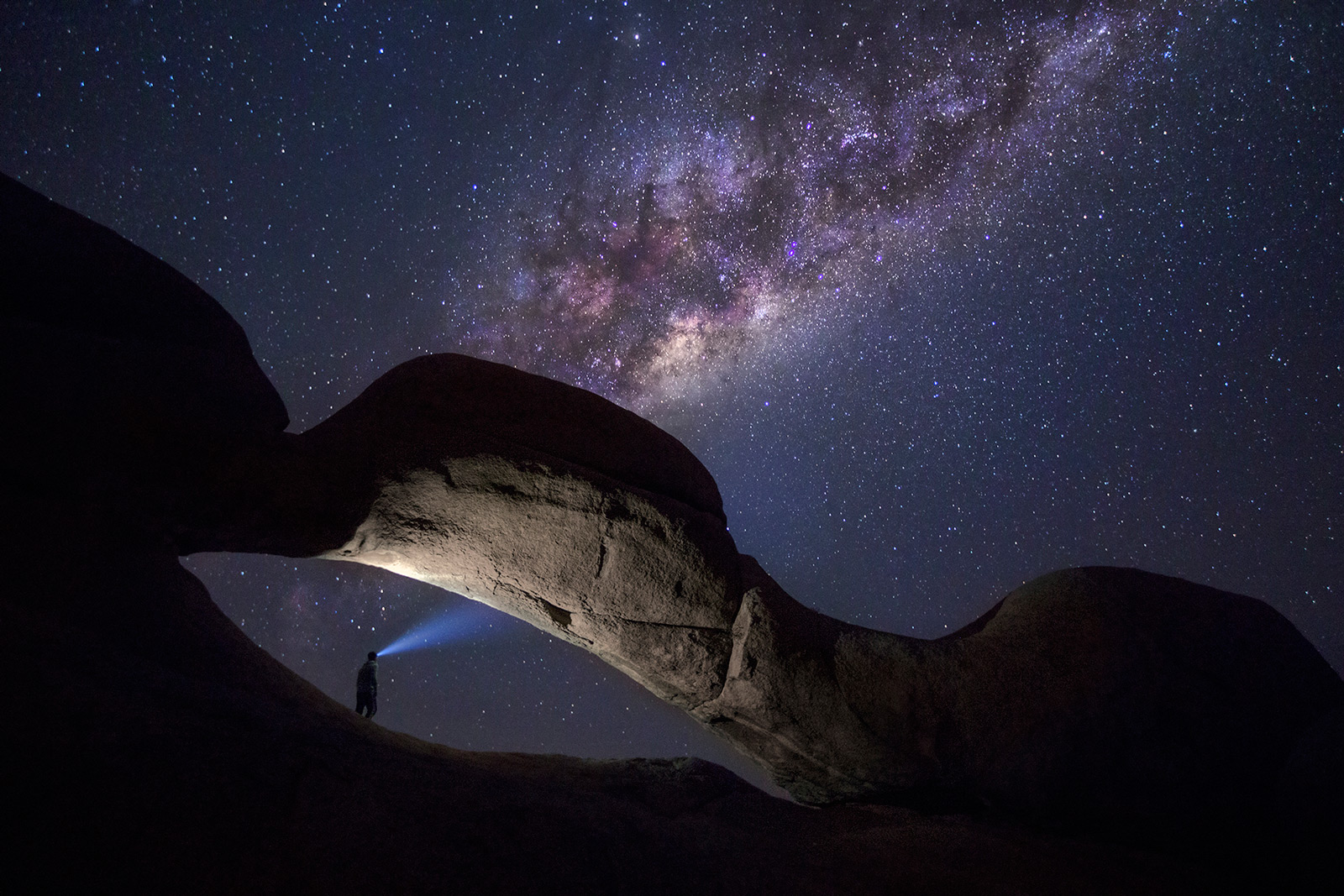 📷  Shining a light on the Milky Way in Spitzkoppe, Namibia © Ben McRae
TRAVEL/SCENIC CATEGORY
An evocative, seemingly impromptu image that captures the grandiose scale of the Milky Way in its superb simplicity. The juxtaposition of light and dark creates the drama rather than relying on action.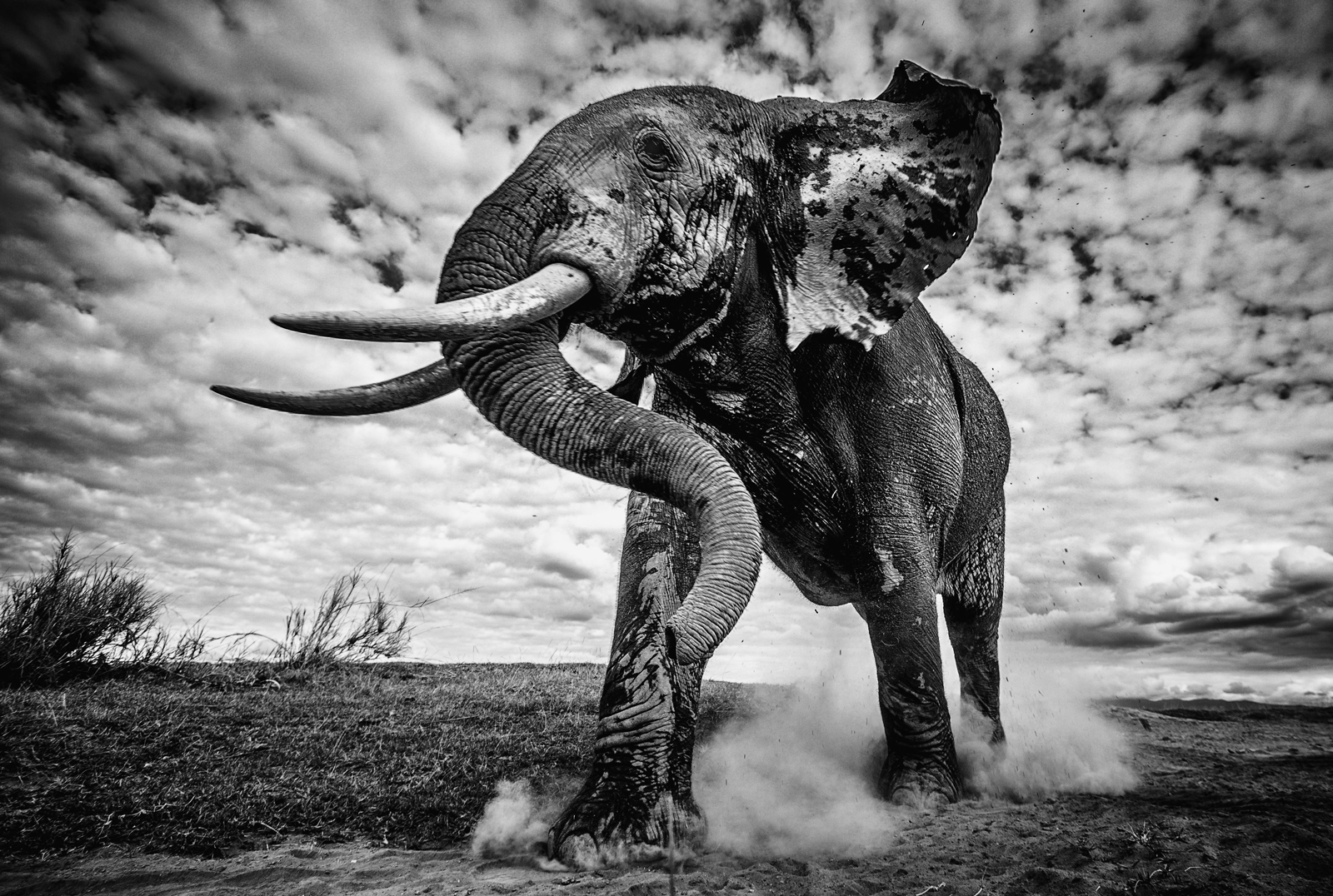 📷  An elephant bull walks to the water in Amboseli National Park, Kenya © Pieter Ras
WILDLIFE CATEGORY
The low angle shot, bold lines and use of black and white make for an imposing image of this iconic African species that stands out on the dusty plains against a dramatic sky.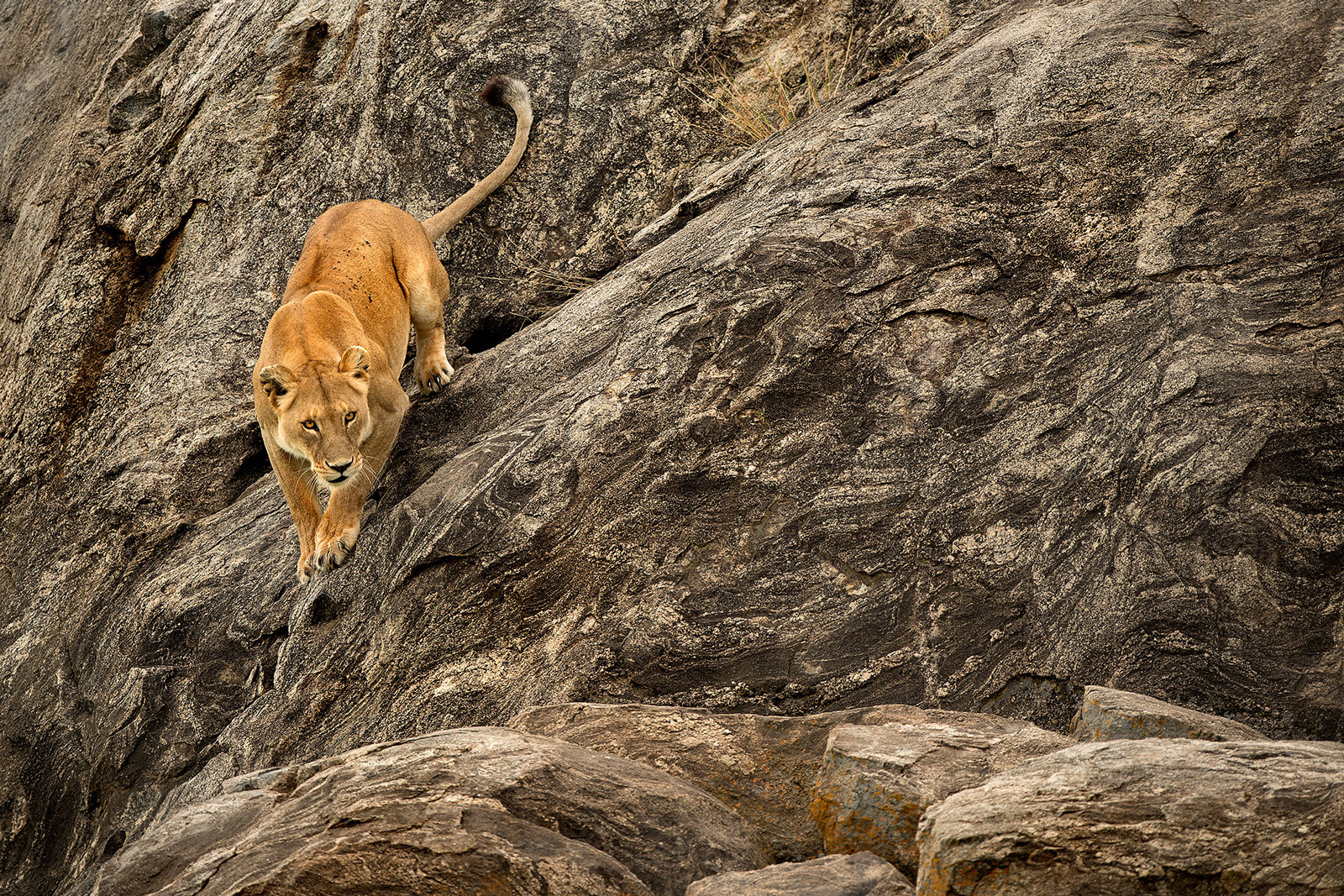 📷  A lioness prepares to hunt in the Serengeti National Park, Tanzania © Roie Galitz
WILDLIFE CATEGORY
Colour, texture and composition combine to create a striking photo of a feline in contemplative action.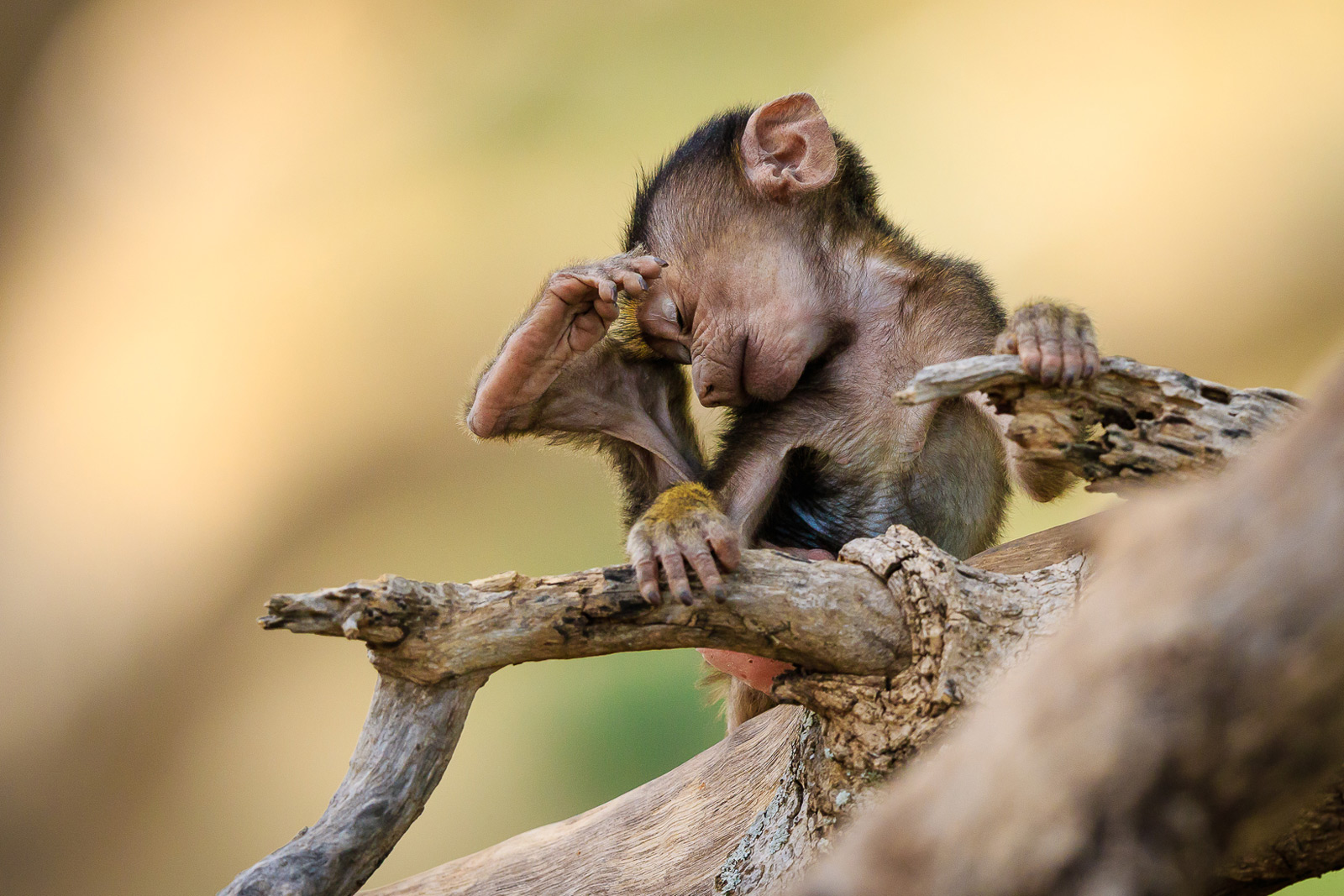 📷  A young baboon strikes a pose in Tarangire National Park, Tanzania © Jacques-Andre Dupont
WILDLIFE CATEGORY
Reminiscent of Rodin's The Thinker, this cute little fellow stole the judges' hearts thanks to its focus and interesting posture.

📷  Children create a makeshift house in Motsoaledi informal settlement, South Africa ©Ilan Ossendryver
TRADITIONAL CULTURE CATEGORY
The use of colour is captivating in this Pop Art-esque image, which so wonderfully represents the creativity of the joyful human spirit.


📷  A black eagle takes a branch to its nest in Walter Sisulu National Botanical Gardens, South Africa © Ernest Porter
WILDLIFE CATEGORY
A Quidditch player in the making, it wasn't just the hallowed stance of this black eagle that caught the judges' attention, but also the balance of the composition and sharp focus throughout.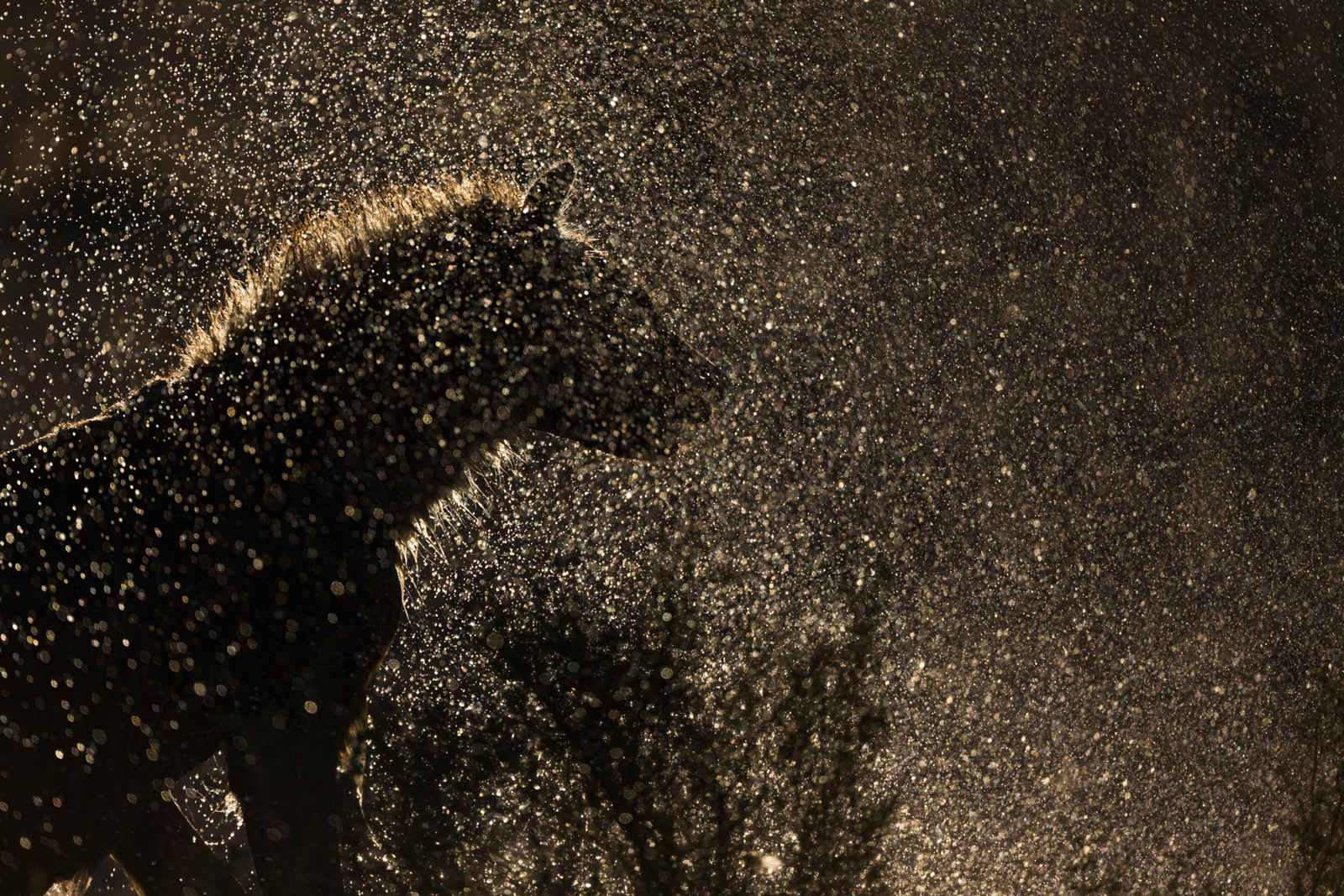 📷  A hyena gets caught in the rain © Nick Rabjohn
WILDLIFE CATEGORY
It was the element of mystery that enticed our panel to select this intriguing silhouette of a hyena that was taken in difficult atmospheric circumstances.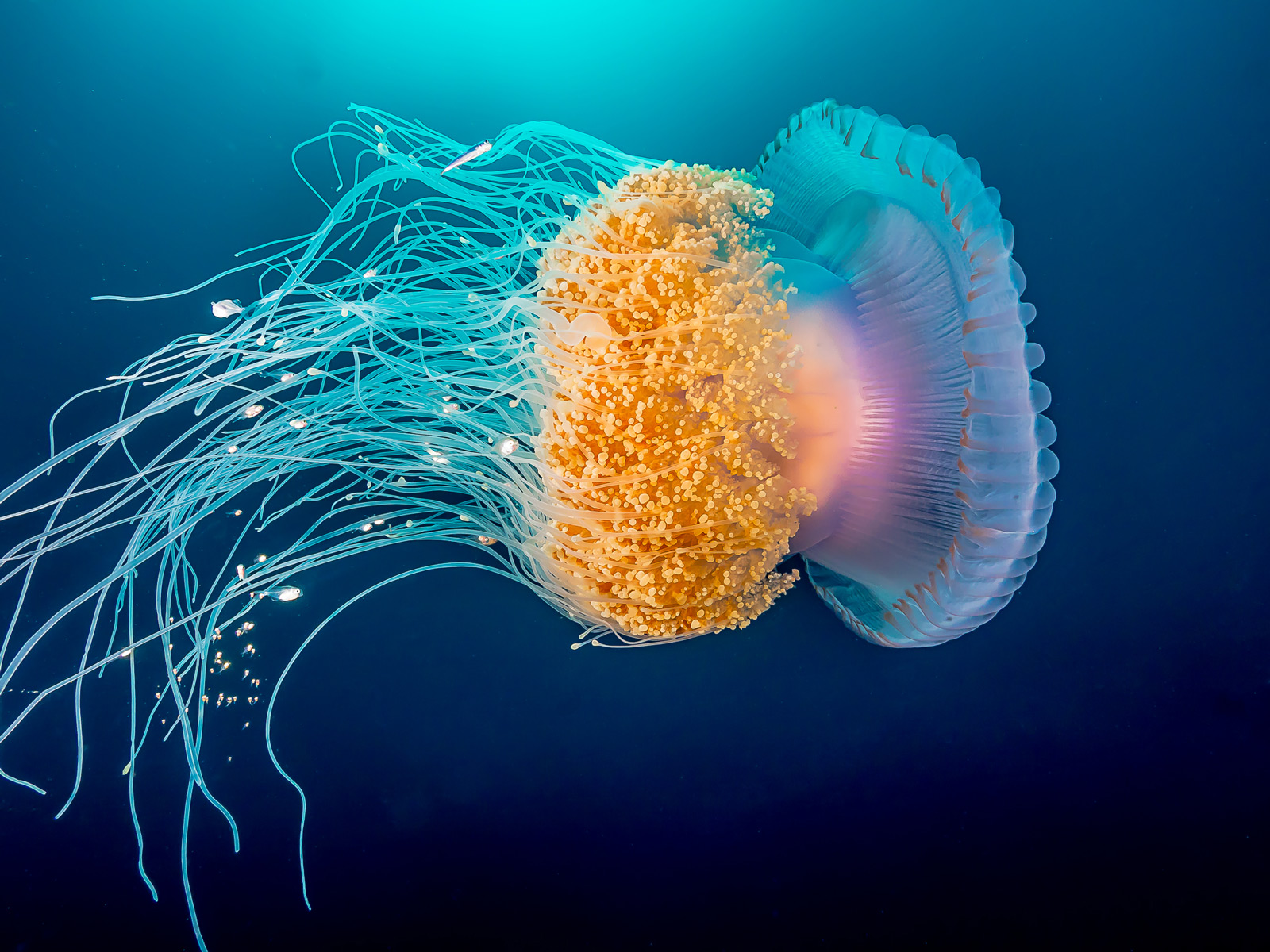 📷  An underwater dancer in Protea Banks, a top dive site off the coast of KwaZulu-Natal, South Africa © Pier Mane
WILDLIFE CATEGORY
Bold colours and clarity make for a magical image of Africa's often overlooked marine diversity.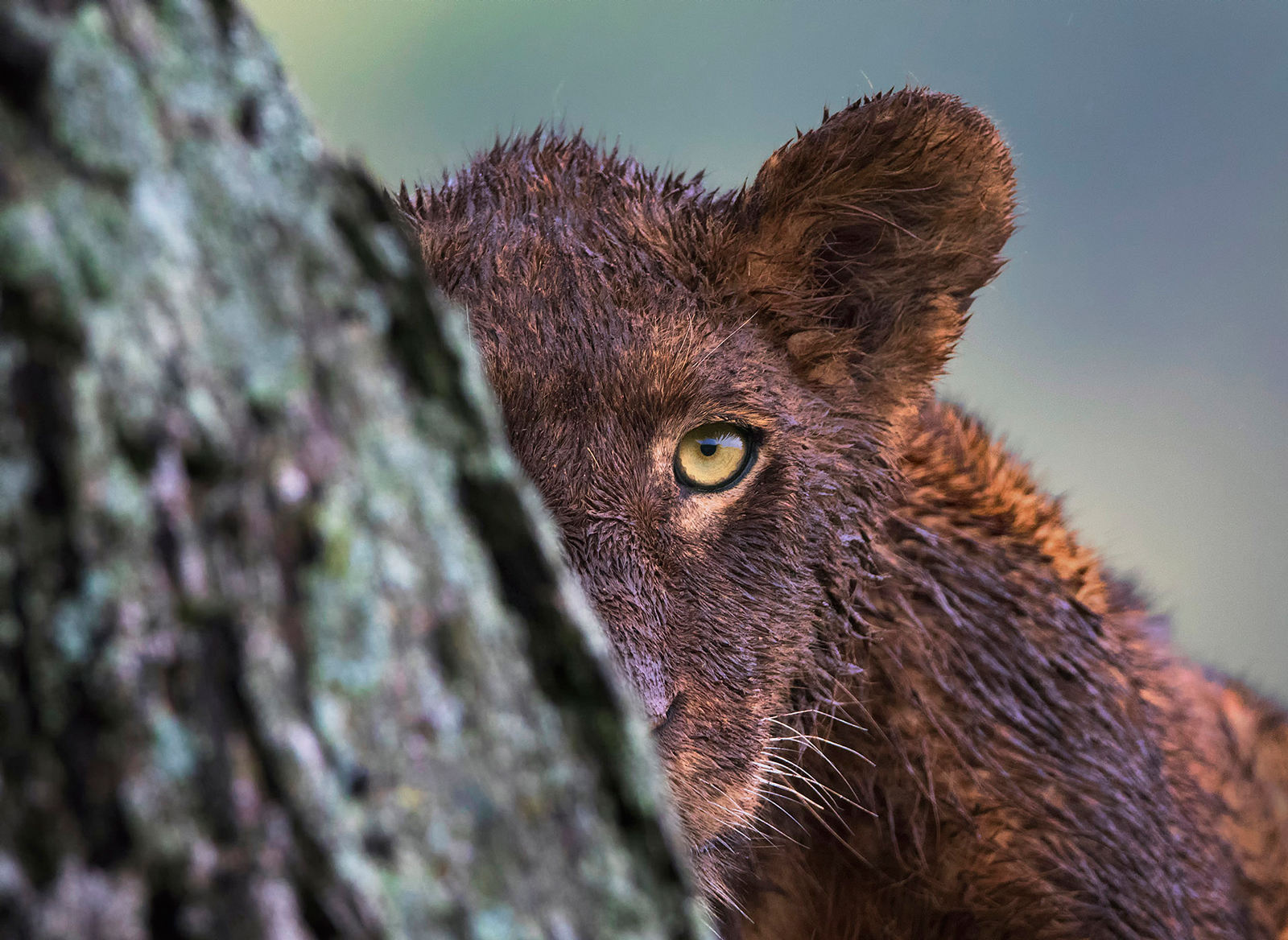 📷  A rainy day for a lion in the Serengeti National Park, Tanzania © Panos Laskarakis
WILDLIFE CATEGORY
Standard rules of photography are defied with the centred eye contact of this muddied big cat, which draws you into its world and makes for a very powerful photo.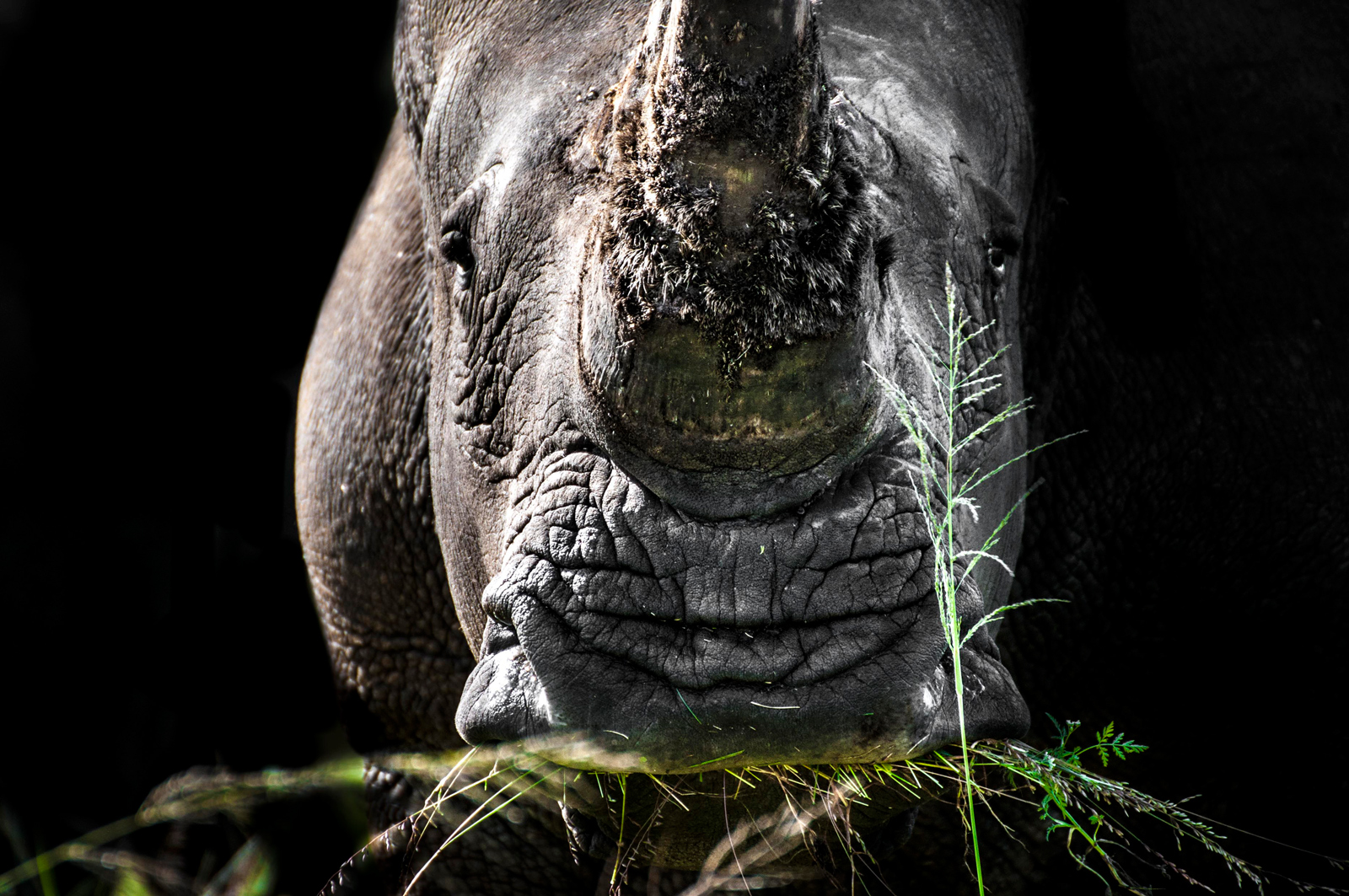 📷  Greener pastures for a white rhino in a private game reserve in South Africa © Mark Winckler
WILDLIFE CATEGORY
An intimate moment is shared with one of the Big Five thanks to the use of shadow and contrasting colours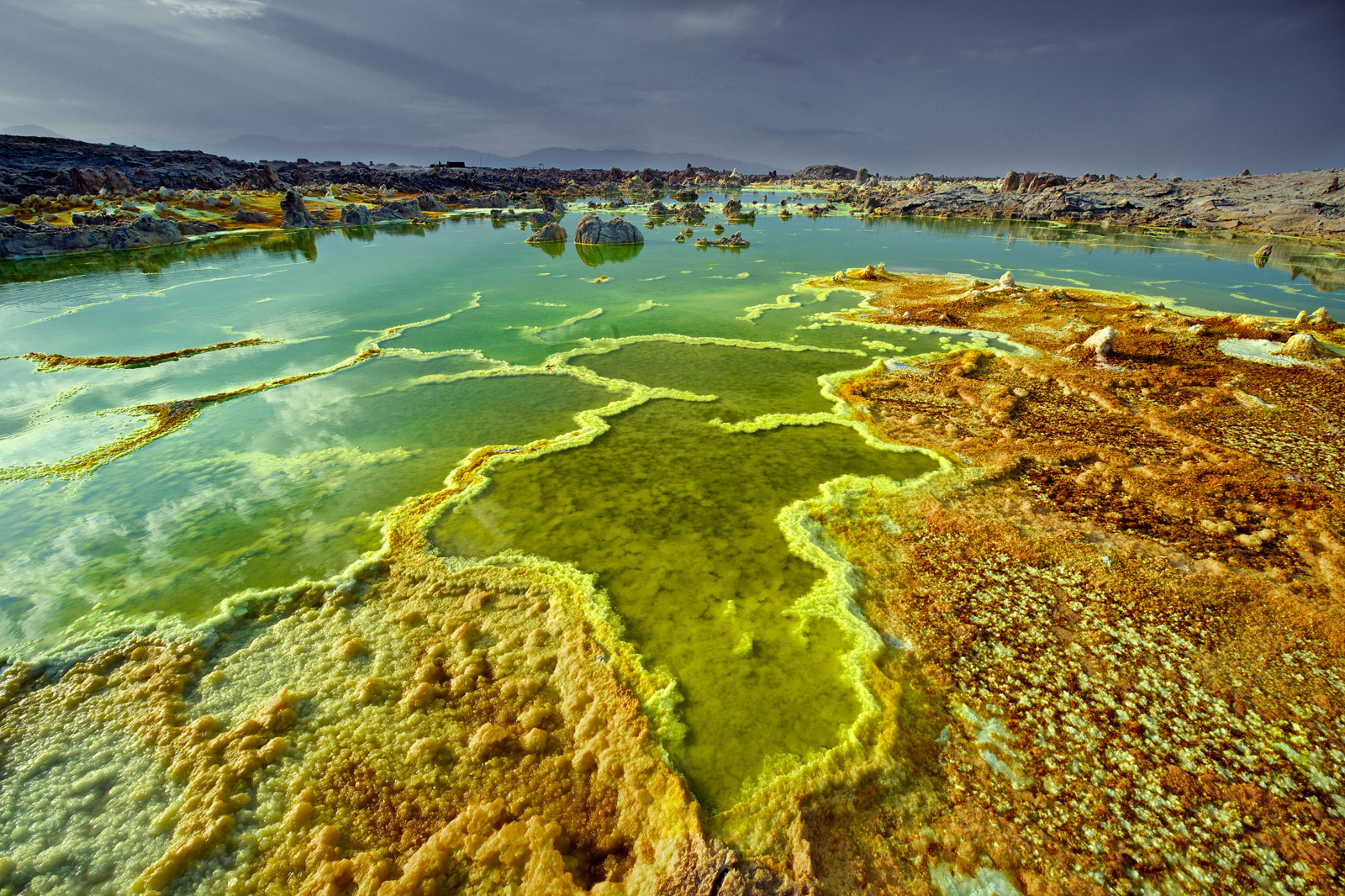 📷  The surreal landscape of the sulphur pools at Dallol in the Danakil Depression, Ethiopia © Trevor Cole
TRAVEL/SCENIC CATEGORY
Luminous colours bring to life this otherworldly image of one of Africa's most extraordinary landscapes, which even bears a resemblance to a map of the continent.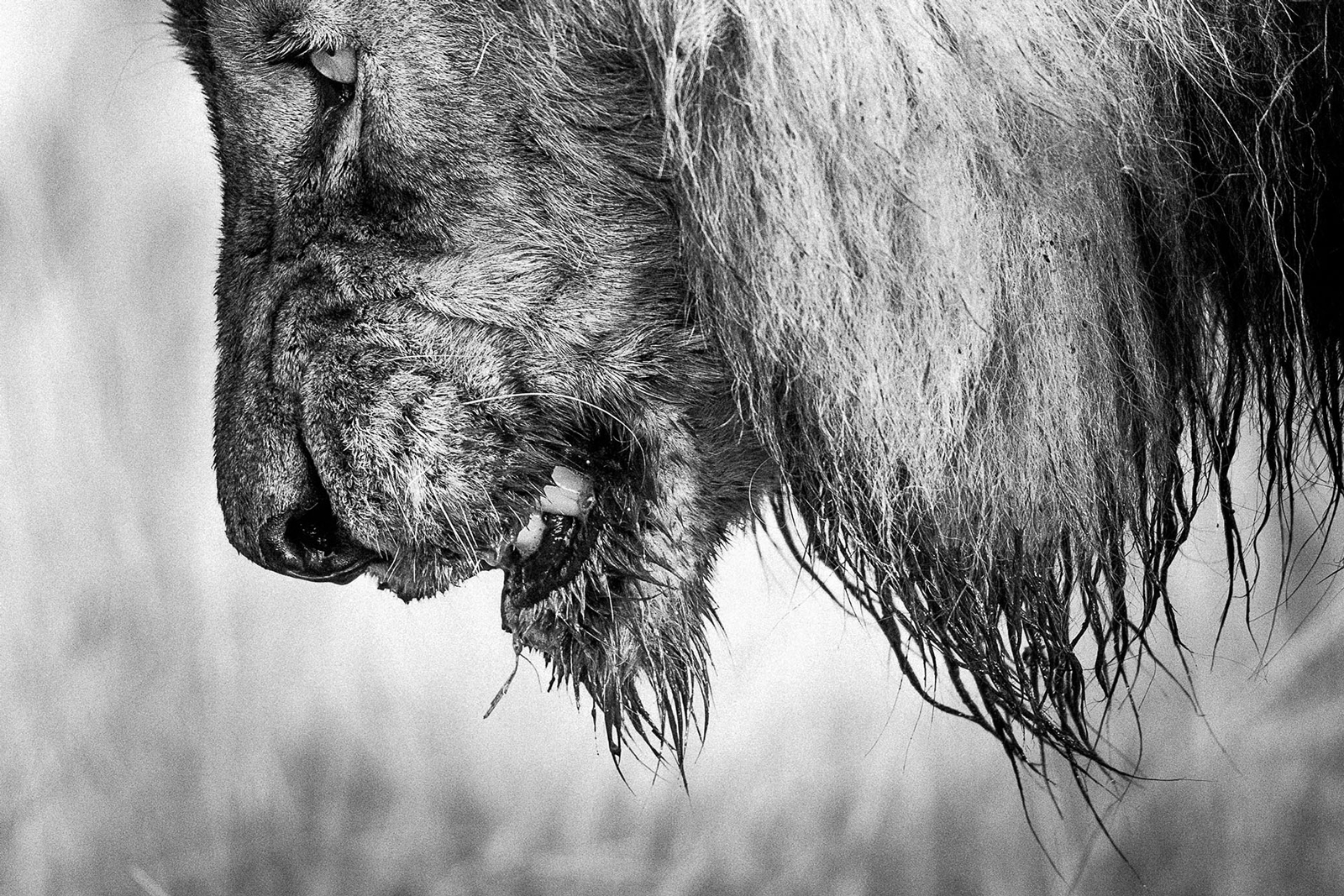 📷  A male lion in the twilight of his reign in Kruger National Park, South Africa © Craig Hayman
WILDLIFE CATEGORY
Dramatic composition reigns supreme in this evocative black and white image that captures one of Africa's most regal predators in a natural, rugged state.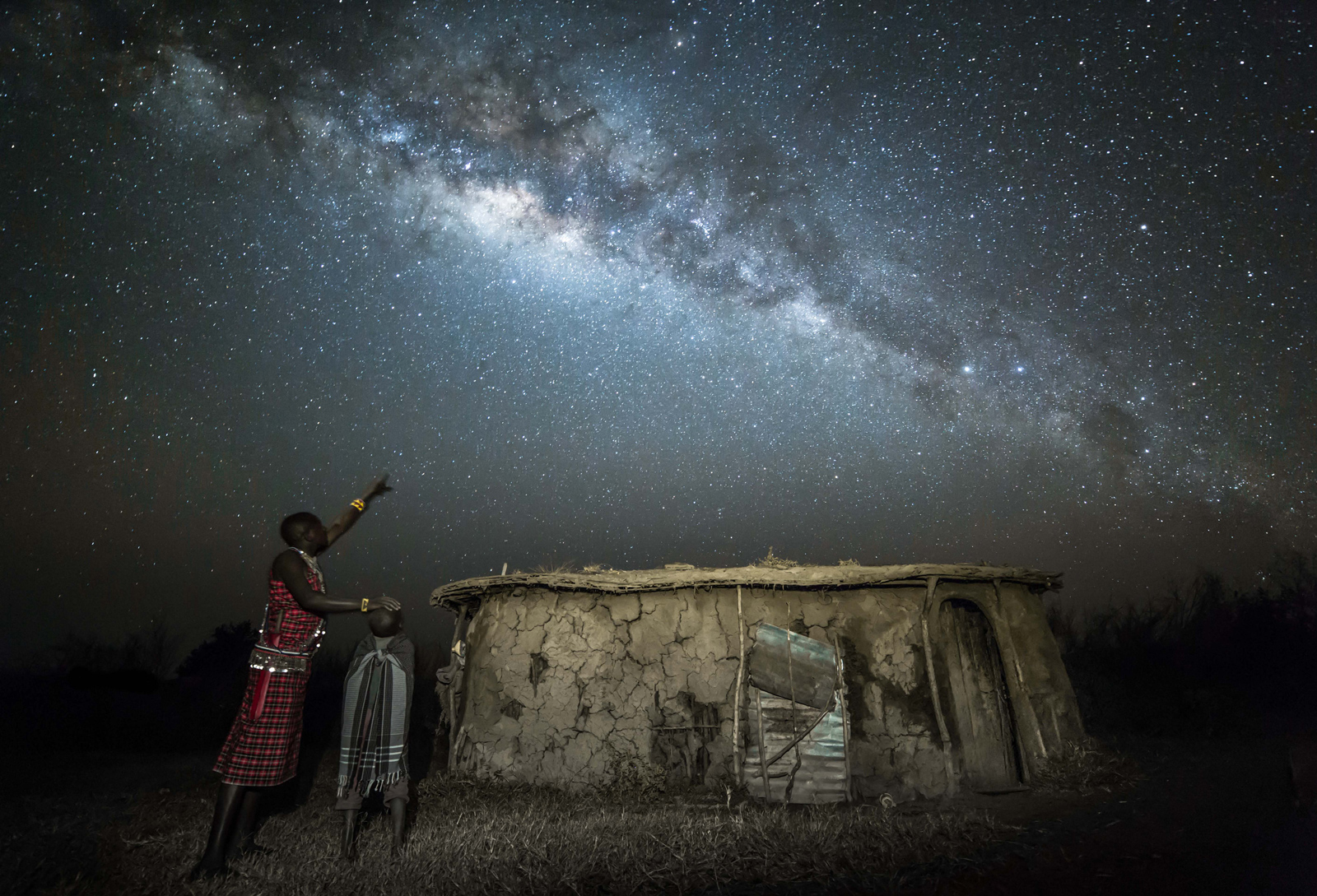 📷  A Maasai warrior teaches his son about the stars ©Robin Stuart

TRADITIONAL CULTURE CATEGORY
A tender moment shared between a father and son that captures the universal nature of humanity on the vast plains of one of Africa's greatest wildernesses.

📷  A hornbill and a hare in the Serengeti National Park, Tanzania ©William Walldén

WILDLIFE CATEGORY
An incredibly sharp image of a hornbill displaying its resourcefulness by capturing an unusual source of prey, forcing the viewer to surmise as to the story behind it.
Subscribe to enjoy more galleries like this.
---
TRAVEL WITH AFRICA GEOGRAPHIC
Travel in Africa is about knowing when and where to go, and with whom. A few weeks too early / late and a few kilometres off course and you could miss the greatest show on Earth. And wouldn't that be a pity? Search for your ideal safari here, or contact an Africa Geographic safari consultant to plan your dream vacation.
---