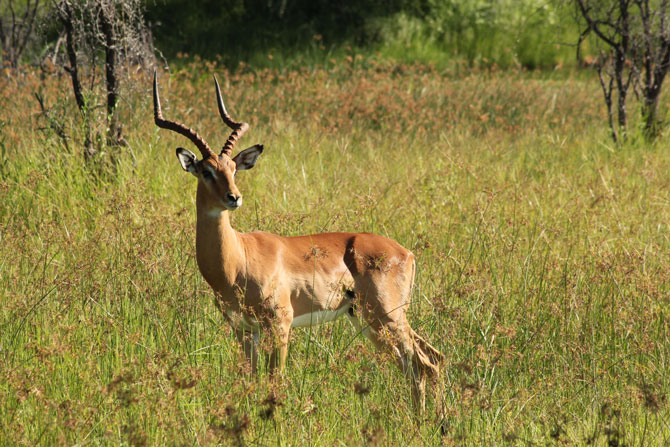 The plains adjacent to the Boteti River, which flows into the Makgadikgadi salt pans, in Botswana, are home to some of the most amazing wildlife in Africa. Thousands of zebras and wildebeest make their way here each year between May and November to seek relief from the heat and re-hydrate their parched bodies. They mingle with kudus and impalas and also elephants, hippos and crocodiles.
Between 1993 and 1995, the river started drying up and the wildlife began to disappear. David Dugmore, owner of Meno a Kwena camp, relives the memory, "That's when the conflicts between the farmers and the wildlife got really intense, to the point where we couldn't bring clients here. There was too much death and destruction, overgrazing – snares were everywhere. We'd see lots of cows in the park, crossing the dry riverbed, so we saw a lot of living livestock but most of the wildlife was dead".
Animals were dying in huge numbers. In the 1990s, the population of wildebeest went from about 100,000 to less than 20,000. "It was horrible, it was a disaster. A major disaster." Lions and other predators, on the other hand, were prowling over the land and succeeded where other animals died of thirst.
A 140 km-long fence erected for the purpose of protecting the Makgadikgadi Pans National Park eventually went up in 2001. For two years, the electrical fence worked well, but then elephants started breaking through and lions were chasing zebras into the fence and damaging it. As a result, cattle came into the national park and fell prey to predators. Seeing how desperate the animals were, David Dugmore built two waterholes for the wildlife.
"Once you put water down you can't stop because you create an ecosystem and if you suddenly stop for even an hour the elephants would start digging up pipes. Everything was so desperate we even had lions drinking at one end of the pool and the zebras at the other. Twelve metres apart, they just lost fear, they were too weak and desperate. I used to sit there and think: 'I've created a monster'. Yet I never regretted that decision, because it was the right thing", he adds.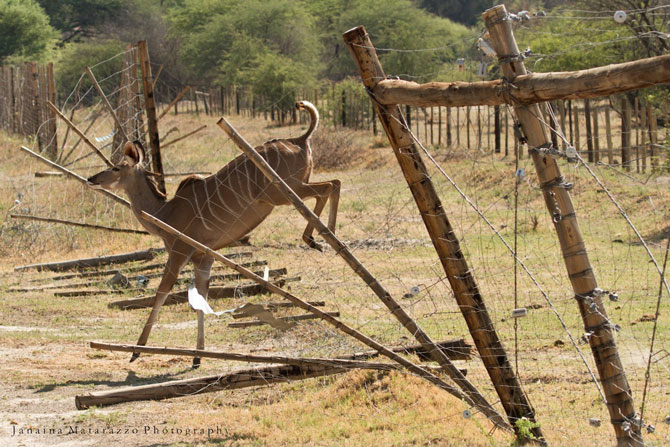 Seven years later, in 2008, the river started flowing again. And the fence brought other problems.
"The river arrived and the fence stopped working because they weren't expecting the river to flood again, they hadn't made arrangements to waterproof it and a lot of the fence went into the riverbed and got flooded out," Dugmore says.
This year the Botswana government is talking about moving the fence which at present prevents wildlife from accessing the river in all but two distinct places – a decision which David Dugmore approves and which he says will benefit everyone in the area including the wildlife. Although this has not been officially announced, Dugmore has heard rumours that the government is thinking of moving the whole fence to the main road.
"This is an ideal situation. If the government can do this, great. The boundary of the national park is the middle of the river but you can't build a fence in the middle of the river, so that's out of the question." Dugmore explains.
This new fence would give wildlife access to water but also to the food growing on the riverbed. Maintenance work could also easily be done. "The fence can last forever but it does need daily maintenance. And it needs to work because it's not just about protecting the national park, it's also protecting the beef industry from foot and mouth disease, which is very important to this country", he says.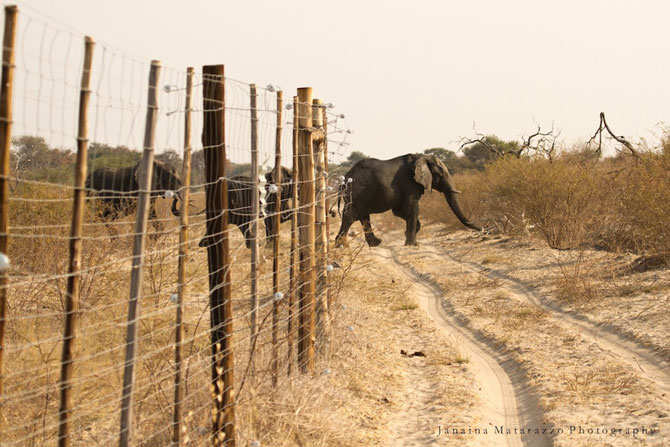 For years now, David Dugmore has been taking his clients on conservation safaris, to help fix the fence where it has been damaged. Visitors also get to help put up water pumps and can see first-hand the work Dugmore is doing to help the animals survive.
"What we've done is to use tourism to get sufficient resources to help the wildlife", he says."But first of all you have to get the community on your side and then you can carry on with tourism for conservation", he insists.
Prior to fences and the drying up of the Boteti in the early 90s there were numerous species of particular antelope such as impalas, roan antelope, bushbuck, lechwe, waterbuck, that existed naturally and are now no longer in the area. Through their Water for Life projects, Meno a Kwena aims to re-introduce some or all of these species to the Boteti River area.
"Not only does this project create a market for wildlife species' re-introduction back into former natural habitats, it helps to stimulate and recreate natural ecosystems. This initiative solves predator/livestock conflicts through a reduction in predator dependence on cattle and other domestic animals when the zebra migrate from the Boteti River for their wet season breeding range in the salt pans a hundred kilometres away," David Dugmore enthuses.
"Conservation safaris are another way, I believe, to maximise tourism benefits beyond conventional tourism. It's another version of tourism that increases awareness and generates income that goes directly to community involvement and wildlife conservation. The idea is that investors don't have to rely on conventional tourism income to put back into the environment. While at the same time it opens up more feasible safari opportunities to people who cannot afford the high conventional safari tourism expenses. It's a win/win for everyone," Dugmore concludes.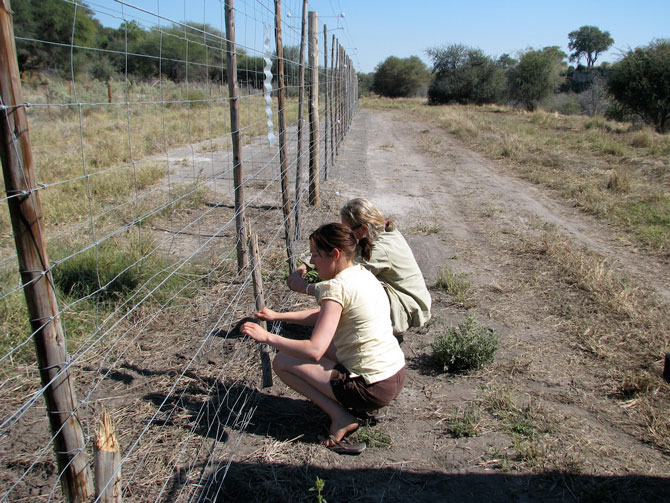 To comment on this story: To protect you against trolls & misinformation, we only permit comments in our app. See how to DOWNLOAD OUR APP below.

---
HOW TO GET THE MOST OUT OF AFRICA GEOGRAPHIC:
Download our APP (mobile phone & desktop) to receive travel discounts, comment on our stories, make safe donations and network with others like you Find out more here.

Subscribe to our newsletter to receive our best stories in your inbox weekly and for travel discounts. Subscribe here.
Travel with us. Travel in Africa is about knowing when and where to go, and with whom. A few weeks too early / late and a few kilometres off course and you could miss the greatest show on Earth. And wouldn't that be a pity? Search for your ideal safari here, or contact an Africa Geographic safari consultant to plan your dream vacation.
---