The Minister of Environmental Affairs has announced that she has opened the Marine Protected Area (MPA) of Tsitsikamma to fishing, which has changed the protected status of the reserve.
Minister Edna Molewa initially published draft regulations on the 19th November 2015 to withdraw the existing Tsitsikamma Marine Protected Area, and these regulations are open to public comments for 60 days from this date.
The decision follows a 20-year-old journey initiated by Tsitsikamma anglers who cited cultural, historical and subsistence reasons for requesting fishing rights in the Marine Protected Area.
The Department of Environmental Affairs, SANParks, the Koukamma Municipality and other stakeholders have held various meetings with the Tsitsikamma angling forum to discuss the zonation of possible controlled areas within the MPA. The intention is to reassess the basis of marine resource use in the Tsitsikamma Marine Protected Area of the Garden Route National Park, which is currently a safe haven and breeding ground for line fish and squid.
The proposal to change the status of this area, which is the oldest Marine Protected Area in the world, has displeased many locals and conservationists, who feel that not only have the local population and local experts not been consulted regarding the proposal, but who also believe that the decision will have a devastating effect on the greater community and could cause long-term damage. Due to the job losses and accelerated loss of fish reserves, which are already at critically low levels in surrounding areas, many of the local residents fear that changing the status of the reserve will have dire consequences.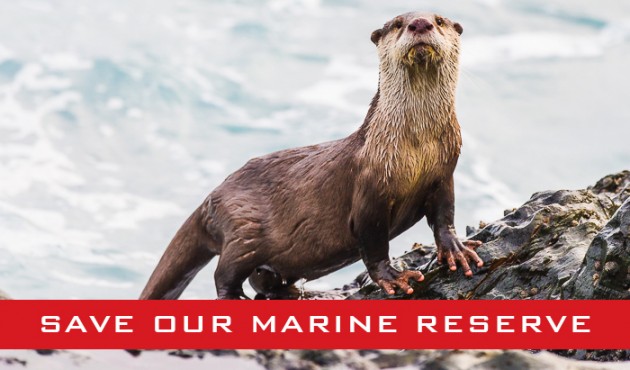 With fish stocks declared to be in a state of emergency in 2000, residents claim that well managed Marine Protected Areas are one of the only solutions to allow fish to continue to breed undisturbed.
If you are interested in signing their petition, please click here.