If I think back on my lifetime of visiting the bush and, more specifically, the Kruger National Park, I can recount some classic African bush experiences. From lion kills and elephant charges, to leopards mating and hippos fighting, I've seen and witnessed myriad things that could be described as classic Africa. And I count myself lucky with all of them.
But never in my wildest dreams did I think I'd be lucky enough to add 'classical concert in the bush' to that list. Even the words still strike me as odd as I had never thought or even imagined this particular kind of harmony existing in the African bush.
I've watched classic African sunsets and witnessed the harmony of spell-bounding rays of light paint the the sky red above the magical setting of lions roaring into the coming night. That to me is classic harmony in the African bush.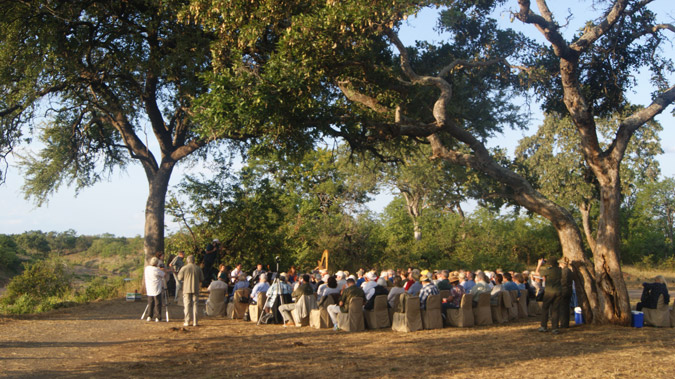 So, when I attended this year's Sunset Serenade concert in the Kruger in May, I was privy to the knowledge that there is another kind of harmony that resonates through the magnificent Kruger bush where violins, flutes, cellos and harps all resound into the African wilderness, harmonising together in the tune of wildlife conservation.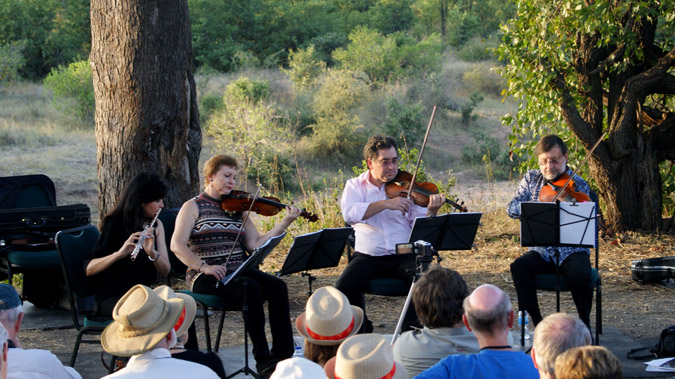 The concert
The Sunset Serenade concert, held at Kruger's Mopani camp and surrounds, is a three day cultural and wildlife experience that Peta Ann Holdcroft – one of the founders and pioneer musicians behind the event – likens to a 'pilgrimage'.
Currently in its 19th year, she says that "every year we just seem to meet more and more people that we've met the year before. We feel the magnificent bond of friendship, we feel the warmth, and coming here, it's like a big family to us."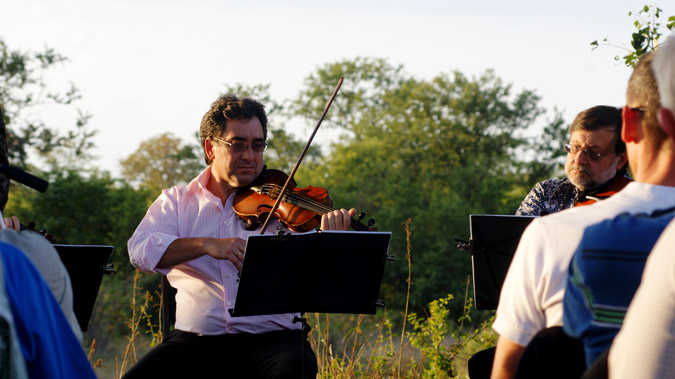 "It's amazing to be in the company of people who love nature," she goes on to say. "We are passionate about nature and passionate about music and when you put the two together, you've got this amazing winning formula.
"It's just something so special when you get to play music, outside in the astounding Kruger bush, for such an amazing cause. It's something that we feel we are doing to give back to nature and to society, and we would like to see it continue just the way it is. Just attending the event is a massive help to our rangers, and it's important to us that we are doing our part to help."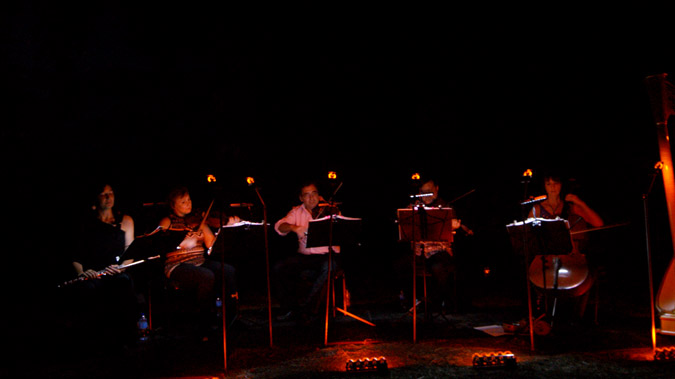 You'll have plenty of time to mingle with fellow nature lovers too – and what better way to regale stories of wild Kruger experiences than clinking your glasses of Amarula and saying cheers to another perfect African sunset? If a musical serenade and celebration of the African sunset doesn't sound like pure bliss to you, that's fine, you just haven't experienced it yet…
How it helps
This magnificent, magical event is put together by the Conservation Services Unit of SANParks Honorary Rangers. The Honorary Rangers are the principal fundraising wing in support of SANParks conservation work, and it needs no explanation how ranger efforts have become focussed on anti-poaching, which requires a tremendous amount of finance and resources.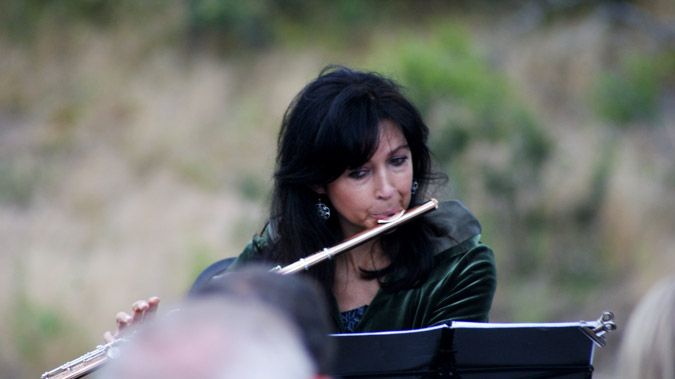 Thankfully, their hard work attracts generous sponsors like Gyproc at this year's event, who have pledged their continuing support for the Honorary Rangers fundraising efforts and aim to donate R1 million a year through their #GyprocLovesRhinos initiative.
How you can help
The hosting of special events like the Sunset Serenade is a major part of the Honorary Rangers fundraising efforts, and simply attending this event and enjoying a magical time of relaxation and flowing harmony in the astounding Kruger wilderness would certainly seem like the easiest way to support them.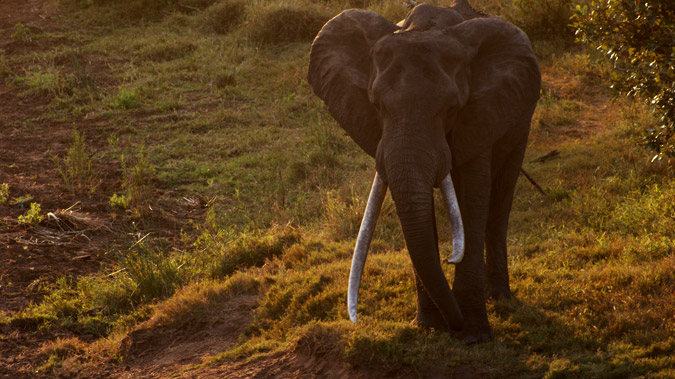 In May next year, the 20th edition of the Sunset Serenade is bound to be a truly special occasion and is already selling out fast! This is one of the most unique and special gatherings I've had the pleasure of attending, in one of the most serene and beautiful settings on this earth. Could you really think of a more perfect excuse to spend a weekend in the Kruger bush?
For ticket enquiries, contact Tina Schidmt.
SANParks Honorary Rangers
The Honorary Rangers is SANParks' official volunteer organisation. They are unpaid volunteers donating their time and skills to support conservation in all 21 of South Africa's National Parks. They work directly with SANParks on all levels, and 100% of funds raised for the organisation are used for conservation within South Africa's National Parks. Membership is open to all individuals with a passion for conservation and a willingness to dedicate their time.

Support these organisations by signing up for a MySchool MyVillage MyPlanet card and a percentage of your purchase value will be given back to your chosen school or charity every time you swipe at one of our partner stores.
Rich's flights from city to the Kruger were arranged by Airlink, who offer multi-destination flight options across southern Africa and a convenient Lodge Link program, direct to popular lodges in the greater Kruger National Park and beyond.