In terms of bucket list destinations, Victoria Falls ranks alongside the pyramids, Stonehenge and the Serengeti.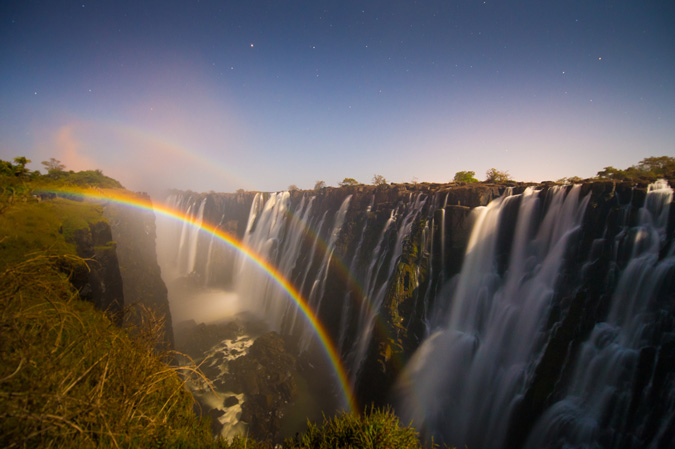 Spanning over 1km in width, the mighty Victoria Falls is the widest waterfall in the world and one of the Seven Natural Wonders of the World. The falls are so popular with tourists that one of the most common reasons for travelling to Livingstone, Zambia, is to witness Victoria Falls first-hand.
Also known as Mosi-oa-Tunya, meaning 'The Smoke that Thunders', the falls are truly an impressive sight, especially during this time of the year, when it smokes and thunders indeed.
Ruth from Robin Pope Safari's recently spent some time at Stanley Safari Lodge – quite the change from her normal spot in South Luangwa! She shares a little more about the falls:
"The Zambezi River is getting to its fullest and the good rains in the whole of Southern Africa are making it a particularly impressive sight this year. In the morning, we can see a huge cloud rising up into the air from our chalets. When our guests open their eyes, this is the first thing they see and they are blown away.
A helicopter ride is a great way to fully appreciate the masses of water thundering into the gorge. We descended right into the Batoka Gorge, whizzing past steep walls, following the curves of the mighty Zambezi River.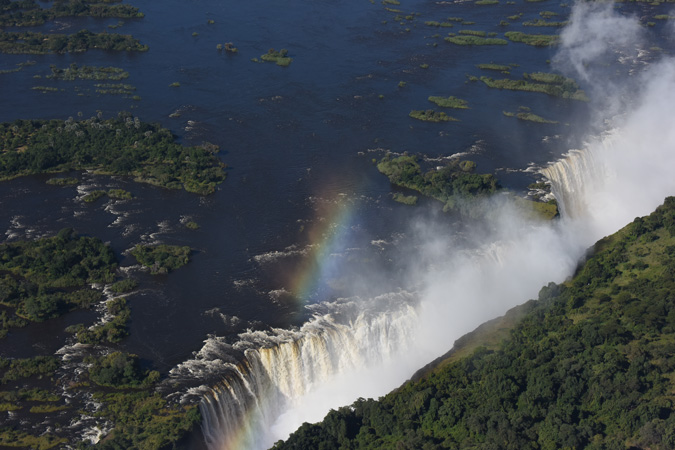 When exiting of the gorge, the helicopter nearly touches the trees and then climbs high into the sky, approaching the powerful Victoria Falls and then flying over several villages and bushland. From the air, the Zambezi River and all its islands looks magical.
We circled around the Falls and the start of the dramatic Batoka Gorge several times to grab enough photo opportunities. The journey takes 20 minutes in total but the memories are guaranteed to last a lifetime."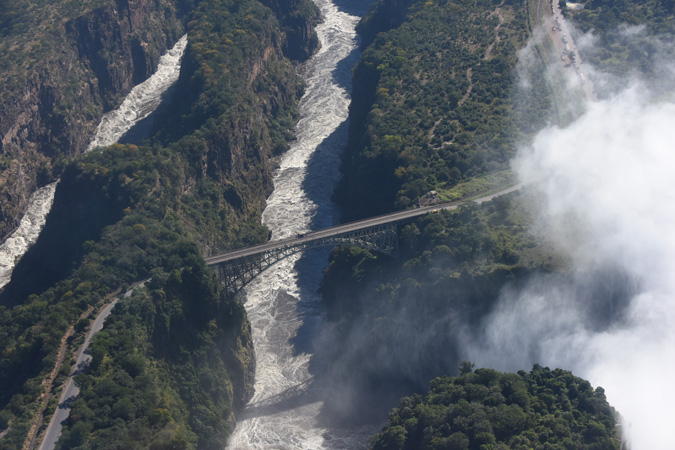 If that doesn't make you want to pack your bags and hop on the next plane to Zambia, we're not sure what else will. Find out more about Stanley Safari Lodge here.