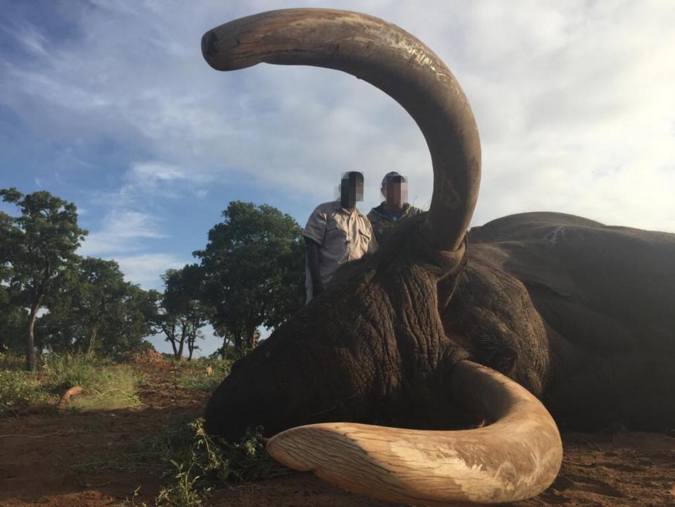 The surgical removal of Africa's remaining large-tusked elephants continues, with the announcement by trophy hunters JWK Safaris that a client of theirs has killed another giant elephant in an area bordering Gonarezhou National Park, Zimbabwe.
Subsequent notes from the editors:
We have subsequently inserted the words "in an area bordering" into the introduction paragraph above, to clarify that the elephant was hunted outside of the national park. This was a careless error, and we apologise without reservation. The main point of this news post is that another giant elephant has been taken by the trophy hunting industry, and this point remains;
JWK have removed their Facebook post referred to below, and so we include a screen copy of it at the end of this blog post).
Here is the announcement on the JWK Safaris Facebook page (since deleted by them):
"Morning Hunters.
Here are two photos of a trophy elephant bull that was hunted yesterday in the Gonarezhou Safari areas of Zimbabwe on a hunt guided by PH Nixon Dzingai.
Carl booked this hunt for PH Grant Taylor who is in photo with Nixon. These tusks have not been weighed yet.
This is an exceptional Gonarezhou trophy bull with long, thick and symmetrical tusks that are typical of the Gonarezhou and Kruger gene.
Hunters best wishes
JWK Safaris — with Grant Taylor."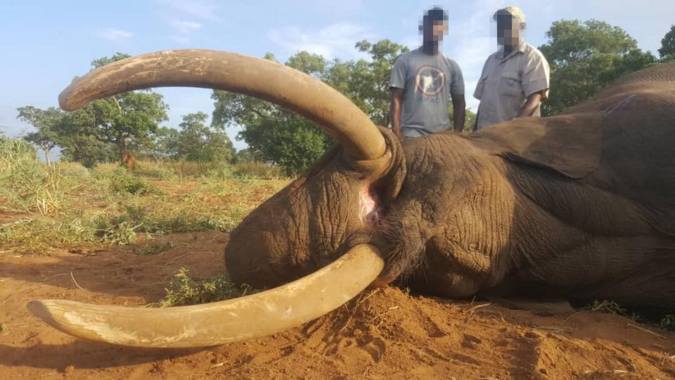 This follows the killing of the largest elephant hunted in Africa in 30 years, by the same professional hunter.
The elephants targeted by JWK Safaris roam between national parks and the adjacent hunting areas, as evidenced by this statement on their website: "All of the Zimbabwean hunting concessions that JWK Safaris have on offer are open to the adjoined National Parks that serve as feeder Parks to the hunting areas."
Copy of the original Facebook post by JWK Safaris: