With our winter months drawing to a close, we can already feel the temperatures rising as the African sun warms itself up for summer.
While the rest of the world may experience the customary four annual seasons, Zululand only experiences two of them – a brief, mild winter and a hot summer. As the days get hotter and the nights get shorter, we switch our heaters for aircons, and pack away all the winter woollies. However, many wild animals have other (far more sophisticated) ways to cope with the heat.
Hippos sweat sunscreen
Hippos produce their own brand of SPF and it's far more effective than any sunscreen you can buy in the shops. In order to protect their large, heat-sensitive bodies from the sun, hippos secrete sweat in two different pigments – orange and red.
The orange pigment is said to absorb UV rays, and the red contains an antibiotic. Together, the two pigments protect hippos from both sun damage and bacterial infections.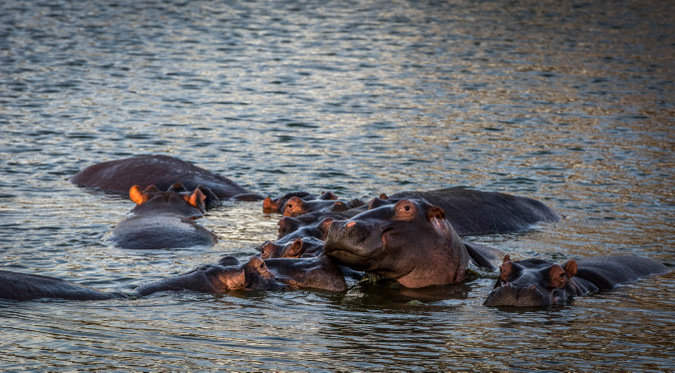 Meerkats wear sunglasses
Predominantly found in the semi-arid Kalahari, meerkats have specially adapted to live in the harsh desert environment. In addition to spending the heat of the day hidden within the cool safety of their underground burrows, meerkats also have built-in sunglasses to help them deal with the harsh African sun.
Similarly to the black lines that baseball and lacrosse players paint under their eyes, the black rings around meerkats' eyes help to reduce the sun's glare and gives them better visibility of their surrounding area and possible predators.

Elephants have built-in aircons
It has long been known that elephants take mud or dust baths in order to cool themselves down and protect their skin from the sun. However, new research has revealed that the world's largest land animals have a secret trick when it comes to fine tuning their body temperatures.
The elephants have "hot spots" all over their bodies, and as the air temperature increases, these patches expand and more blood flow is directed nearer to the skin surface. Using thermal cameras, biologists discovered that these "hot spots" assist the elephants in decreasing their internal temperatures.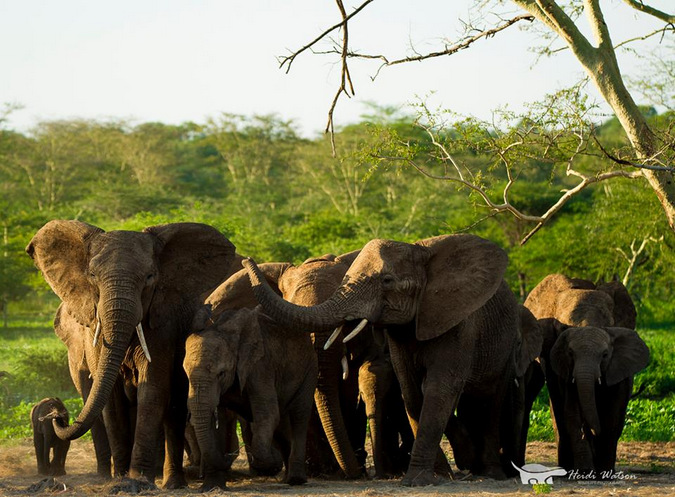 Lions pant like dogs
Just like dogs, lions have very few sweat glands despite being covered in fur. Instead of sweating, lions pant up to 200 times a minute to cool themselves down.
They also avoid direct sunlight by resting in the shade, or on high rocks where they can catch a breeze. Lions will also often hunt at night to avoid overexerting themselves during the heat during the day.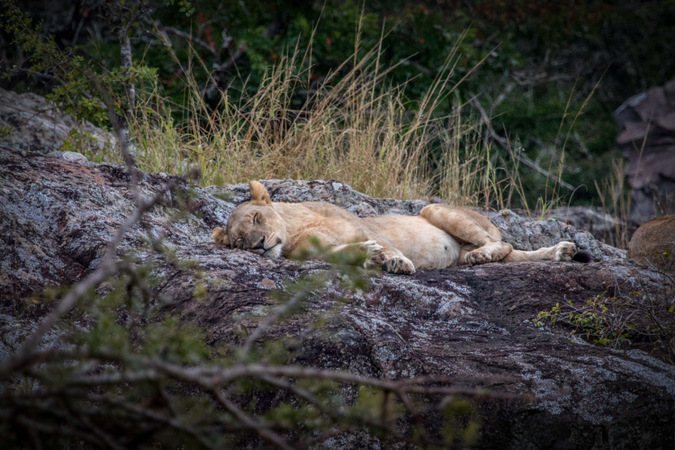 Unfortunately, as humans we are rather pathetic when it comes to naturally protecting ourselves from the sun. Sunblock and wide-brimmed hats should be your best friend while on a safari in Africa.
For those wanting to cool down or catch a tan, the pool is the place to be between game drives. Just make sure to head for the shade during the harsh midday heat! Sunburnt skin and khaki are not a good combination at all.