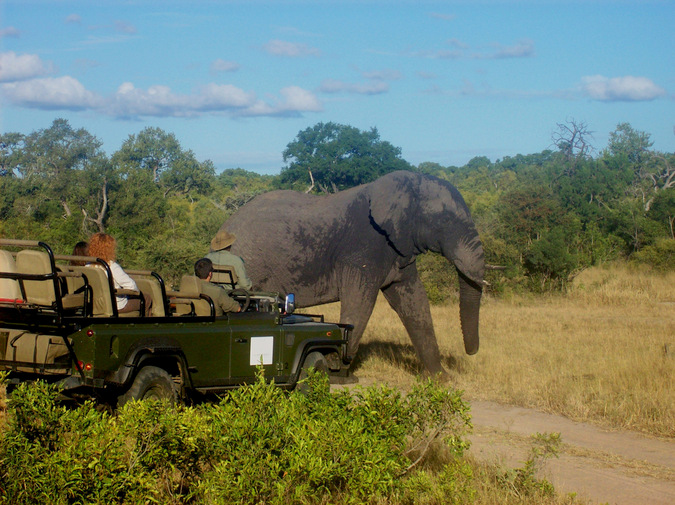 "[The lion] represents memories of the immense silence at night when even his footsteps were noisy interruptions, of the heat waves at noon transforming distant granite boulders into visions of castles and zebra into lean Giacometti sculptures." ~ George Schaller
Embarking upon a safari in Africa plunges travellers into the vast expanse of the continent's wild places, fleetingly transforming their urban existences into a world where countless ungulates eke out the days of their lives against the dimly-glimpsed shadows of iconic predator species. Sultry days spent gazing at the tawny shapes of big cats seeking refuge in the scant shade of an umbrella thorn; watching campfire smoke spiral into a cold night sky spangled with the Milky Way as it can be seen nowhere else on Earth; trekking through the bush and comparing your own shoes with an elephant's massive footprint – these are the memories that draw us to the continent again and again. They are powerful experiences with the ability to change the way we appreciate our world and our own place in it.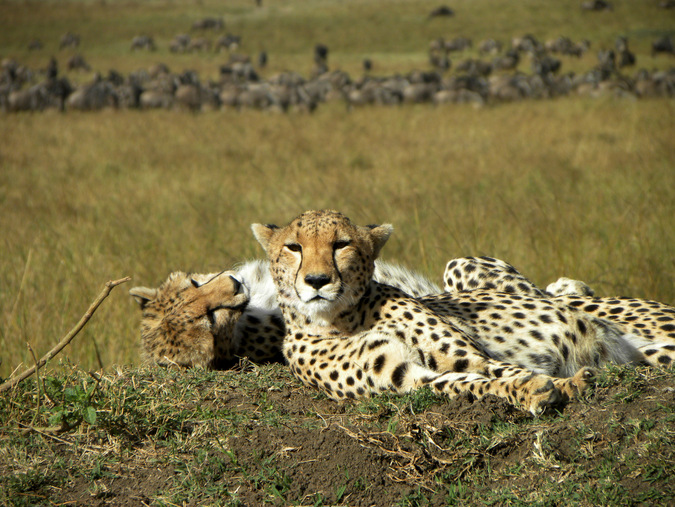 Regrettably, many would-be travellers have felt that they are priced out of the safari market. The expense of international flights, internal transfers, and luxury accommodation can be daunting to those of us under budgetary constraints. And while costs can be trimmed by joining group departures, choosing mid-range or camping accommodations, and using local operators, even intrepid travellers with worldwide experience are sometimes intimidated by not knowing where to start. Classic safari itineraries traverse routes covering multiple countries, and prospective visitors may be under the false impression that the only worthwhile safari is an extended, multi-week affair. Fortunately, this is not so.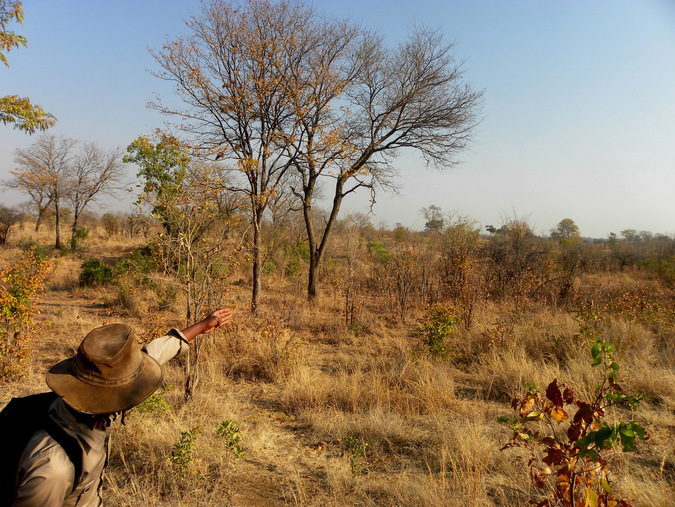 That the idea of a shorter safari is often neglected is perhaps not surprising. The enormous length and breadth of the African continent lends itself to extensive exploration. But putting cost aside, there are still plenty of reasons to choose a shorter safari. Even a brief sojourn upon the sun-bleached plains of the Serengeti or amongst the hippos jostling for position in the wetlands of the Luangwa River Valley can constitute a thrilling and emotionally satisfying adventure. And no other destination on the planet rewards short visits in the way that Africa does. With a bit of planning ahead, a week-long safari can rival even the most robust of prolonged itineraries.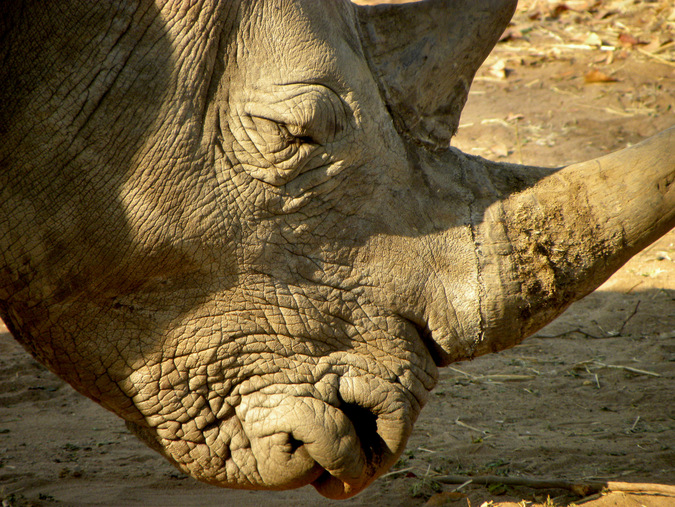 Maasai Mara National Park, Kenya
My first view of the Mara River in Kenya was from the window of a little Cessna flown by the airline Safarilink, which operates flights throughout Kenya's safari circuit. As we left Nairobi behind, the bustling city below me was gradually replaced with farmland, transitioning slowly to pastoral herding communities and finally to wilderness. The characteristic bends of the river's circuitous ruddy-brown waters wound their away amongst banks of riverine forest crowded with hippos.
The plane touched down at the Governors' Camp airstrip directly inside the Maasai Mara National Reserve, which meant that even the drive to my camp was a game drive. Over the next five days in the Mara, I was fortunate enough to encounter hunting lions and leopards, feeding cheetahs with cubs, and the bellowing, belching, stampeding spectacle that is the Great Migration.
Yes, you read that right: I only spent five days in the Maasai Mara.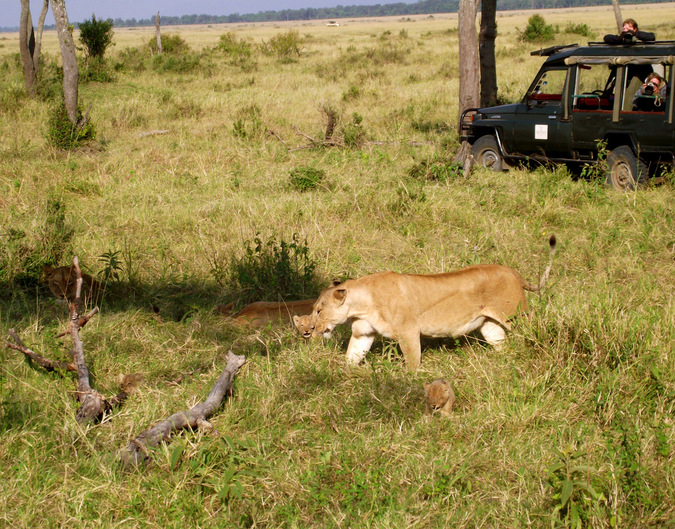 I did not move on to any other destinations; that was the entirety of my safari holiday. And you know what? It was fantastic. By choosing a 'fly-in' safari, I was able to eliminate the long overland journeys that often make up significant portions of traditional safari itineraries. This meant that my whole vacation was spent viewing game – which was, after all, what I had travelled so far to see.
Many camps and lodges across Africa can be accessed by air, making fly-in safaris a valuable option for visitors who want to maximise their time in the bush. And when your time is already limited, flying directly into your safari camp lets you go further afield, exploring parks that are distant from main ports of entry. But sometimes you can step out of the international airport and be in the bush within a matter of minutes.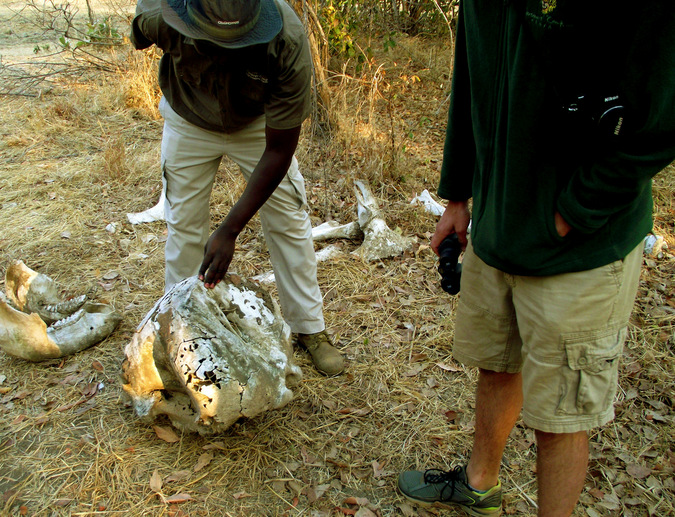 Mosi-oa-Tunya National Park, Zambia
The dried ball of elephant dung rested on the palm of my outstretched hand. I pulled it apart, and it crumbled easily under the pressure of my fingers, resembling nothing so much as a brick of dry hay. My guide, a genial fellow in camouflage regalia named Kapoka, separated the pieces and identified the various bits of plant matter that comprised the elephant's diet. Over the course of the past hour, we had hiked throughout the dry, red-tinged miombo woodland that makes up Zambia's Mosi-oa-Tunya National Park.
We had surprised small groups of zebra at close range, examined the heavy-hanging nests of white-browed sparrow-weavers, and learned about the historical myths surrounding Africa's famed fever trees. Of course, the end goal of our trek was the park's star attraction: ten white rhinos under the constant protection of game guards. We caught up with the rhinos in a dusty clearing, watching them spar halfheartedly with broken horns and nibble on the sparse cover of ground vegetation as the "work harder, work harder" call of the Cape turtle dove echoed amongst the trees.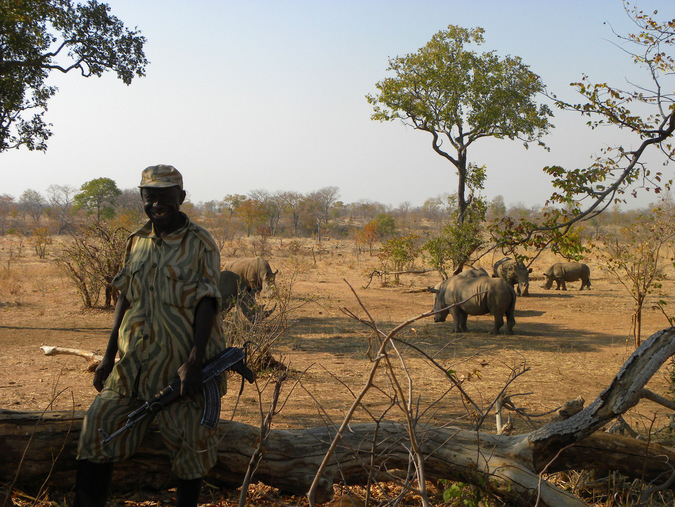 This would have been a rewarding wildlife experience anywhere in the world: miles and miles of riverine forest offering plenty of chances to see large animals and a wide variety of colourful birdlife. But Mosi-oa-Tunya National Park is only 30 minutes from Zambia's Harry Mwanga Nkumbula International Airport in Livingstone. While the park may not provide the same big game encounters as the country's premier national parks like Kafue or South Luangwa, it nonetheless represents a genuine wilderness experience that can be accessed minutes after touchdown at the airport.
And Mosi-oa-Tunya is by no means the only game reserve of its kind in Africa. Kenya's Nairobi National Park and Tanzania's Arusha National Park provide excellent safari opportunities within the reach of major gateway airports and cities. South Africa boasts a number of quality private reserves a short drive from Cape Town. Visiting smaller parks like these encourages their preservation into the future while providing a meaningful safari opportunity, to boot.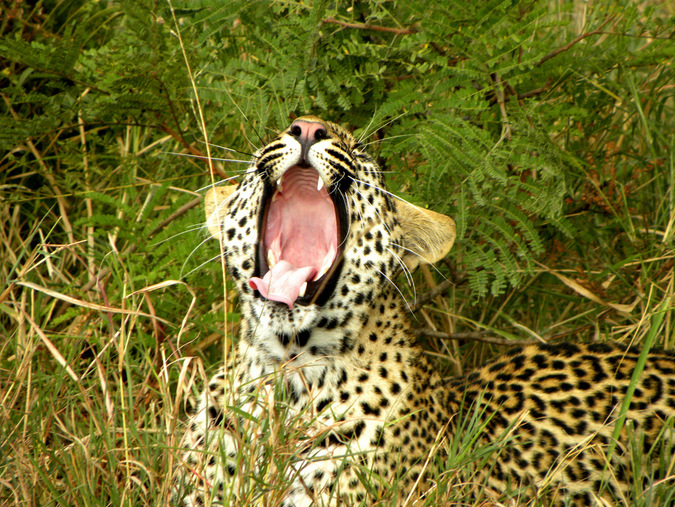 Whether you're accustomed to camps set right in the bush where animals wander freely amongst the tents or prefer the comfort of a four-walled lodge between you and the wild, a safari is associated indelibly with luxury. Hot water bottles placed between the sheets keep your bed warm at night, tents feature full-sized beds and bathrooms with running water, and you might just be tempted to undergo an hour of massage therapy while watching elephants gather at the lodge's watering hole.
While this level of service is by no means necessary to enjoy the wild places and incredible animals of the many national parks and reserves scattered across the continent, sometimes it's nice to be pampered on vacation. Choosing a shorter safari means that you can afford to stay at higher-end camps, since you'll be spending less money overall. And regardless of how long you stay in your chosen accommodation, the animals themselves will be there to captivate you with their golden eyes, spotted coats, and flying hooves.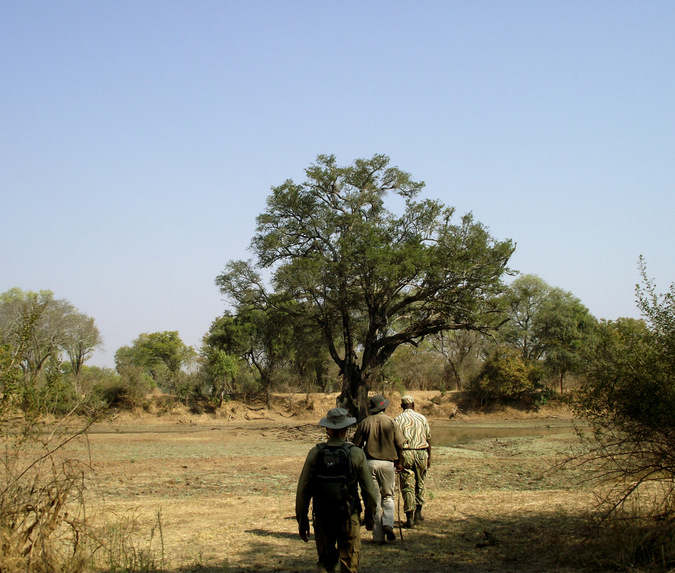 The Great Migration
The Great Migration of wildebeest and zebra across Tanzania and Kenya is not something to be missed. I was stunned by masses of antelope stretching to the horizon, filling the air with the sound of their snorting and the dust of the plains kicked up by thousands and thousands of hooves. A river crossing offers one of the migration's most sought-after spectacles, as animals amass at the riverside, milling about with indecision before some stalwart gnu decides to take the plunge, dropping into the water with a splash and struggling against all odds to reach the opposite bank. But this isn't for the faint of heart, as aspiring swimmers must navigate the hidden danger of crocodiles lying in wait, as well as the river-swollen bodies of their own fallen comrades.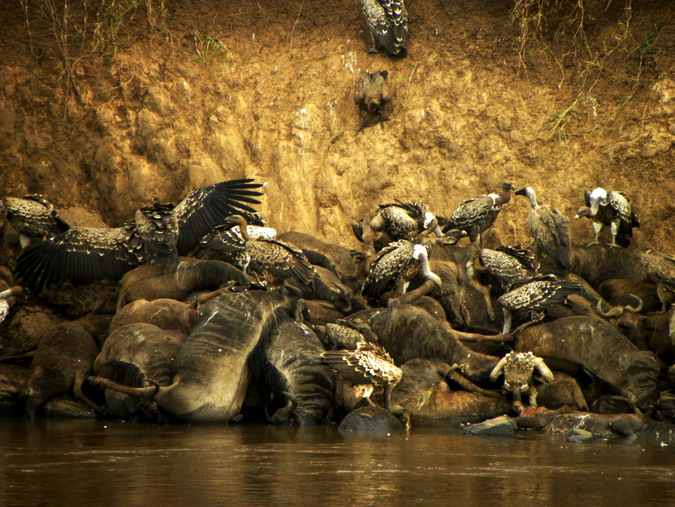 The seasonal movements of animals like the wildebeest and zebra of the Great Migration are recorded continuously by various camps across the safari circuit. In Zambia's Kasanka National Park, 10 million bats darken the sky at dusk as part of their yearly migration between October and December. Tracking seasonal events like these makes it possible to plan a highly-targeted safari, maximising your chances of flying directly into the thick of the action.
In this way, even a safari of only a few short days can deliver amazing experiences. And animals live in the moment; wild dogs don't know whether you've spent a week or a month waiting to see their pups emerge wide-eyed and blinking from their subterranean den. What matters is that you are present at that moment in time. And this is what makes an African safari special: individual moments that you'll remember for a lifetime.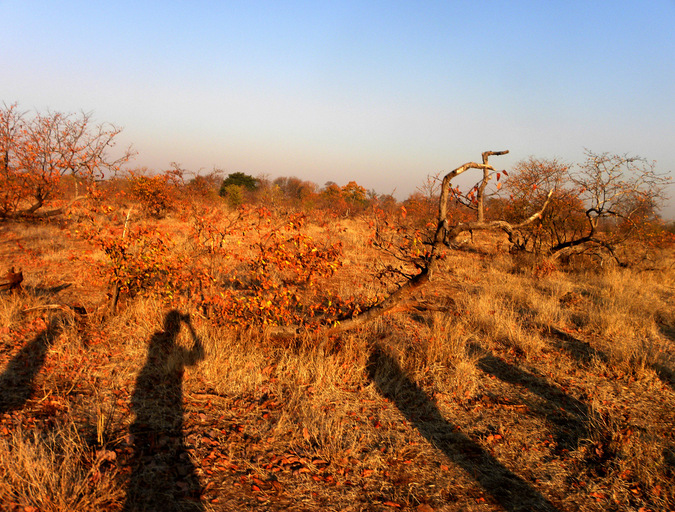 TRAVEL WITH AFRICA GEOGRAPHIC
Travel in Africa is about knowing when and where to go, and with whom. A few weeks too early / late and a few kilometres off course and you could miss the greatest show on Earth. And wouldn't that be a pity? Contact an Africa Geographic safari consultant to plan your dream vacation.
FLY WITH AIRLINK
The Africa Geographic team flies with Airlink, who offer multi-destination flight options across southern Africa and a convenient Lodge Link program, direct to popular lodges in the greater Kruger National Park and beyond.