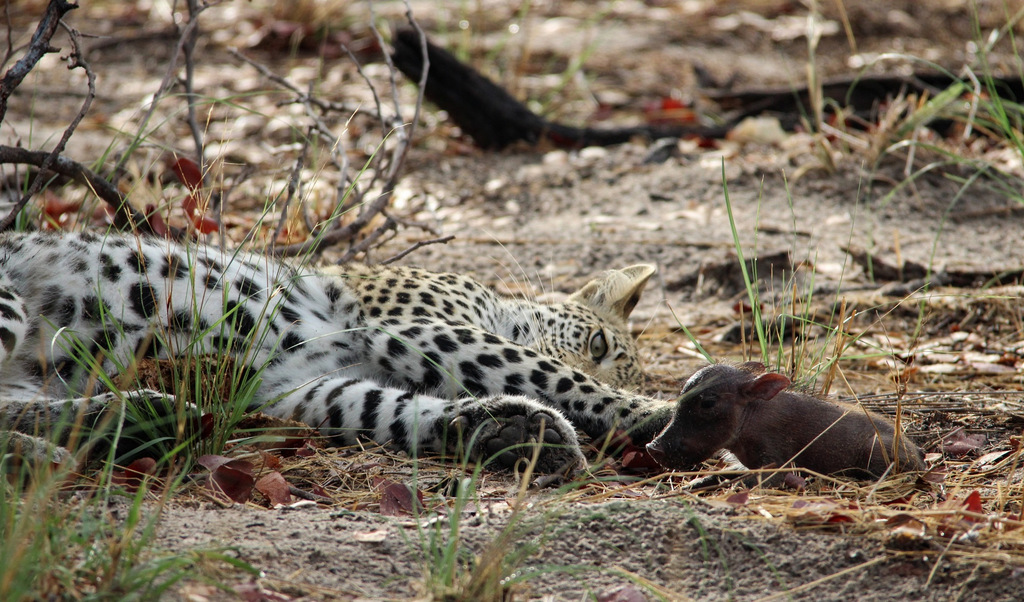 On a recent visit to the Khwai Private Reserve, bordering the Moremi Game Reserve in Botswana, we were fortunate to come across a female leopard with her healthy teenage cub. She had managed to take her recent kill – a young impala – up into a tree and expertly lodge it between the branches.
It was a great sighting for us as we watched the mother tuck into the carcass while the cub looked on, waiting to dig in.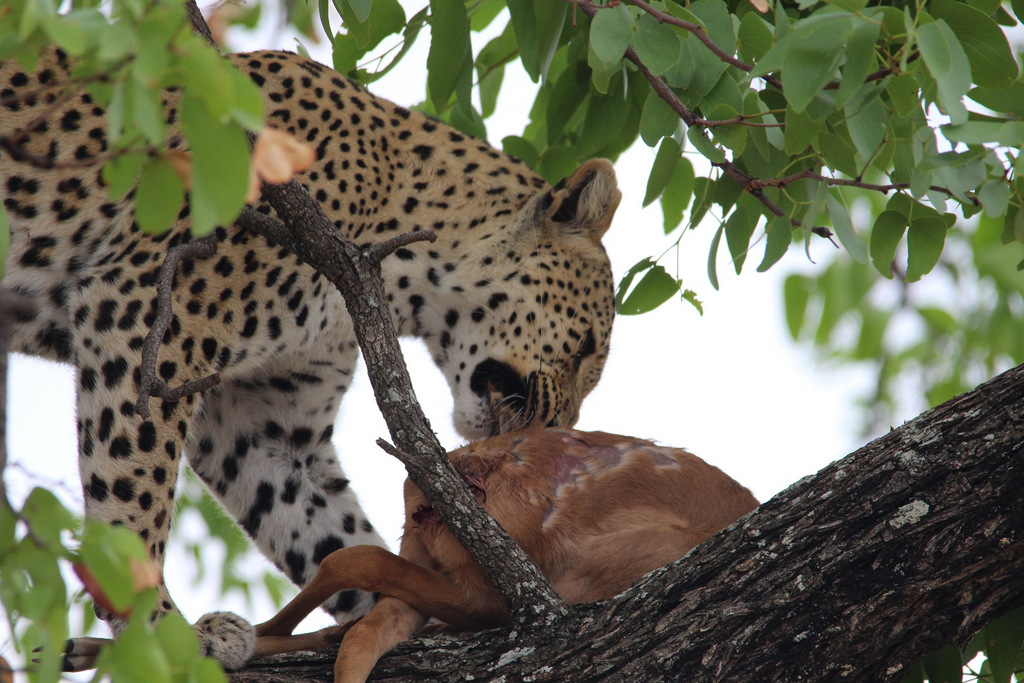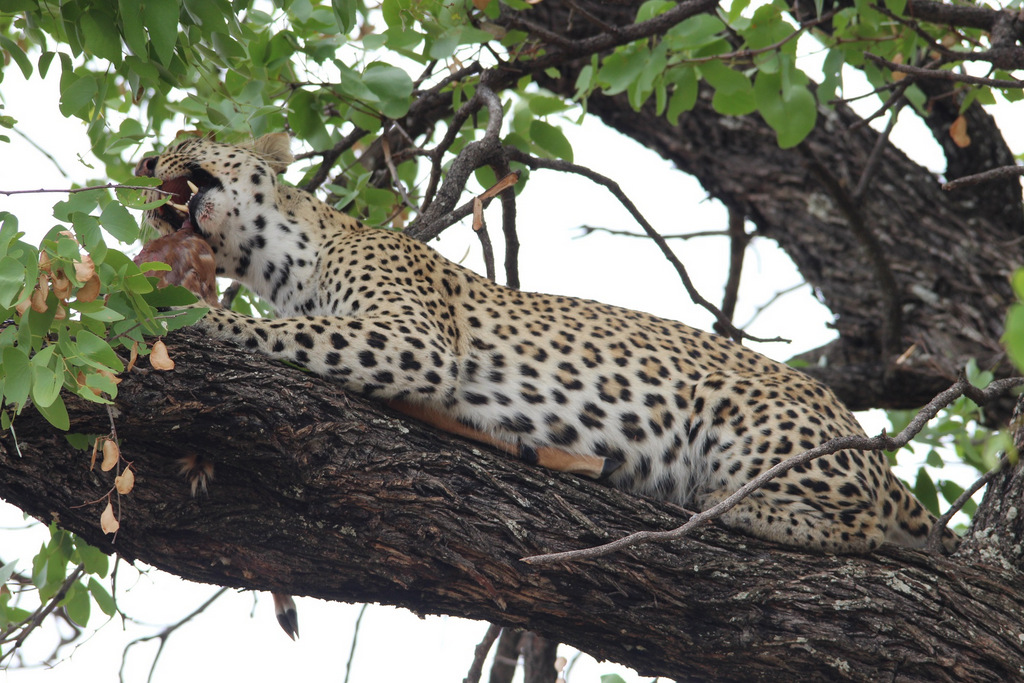 Later in the afternoon we returned to see if the leopards were still around and fortunately they were. Having finished the impala carcass, the two of them were now back on the ground.
Upon closer inspection we noticed that the cub had found a very young warthog piglet. By the looks of it the piglet was only a few days old.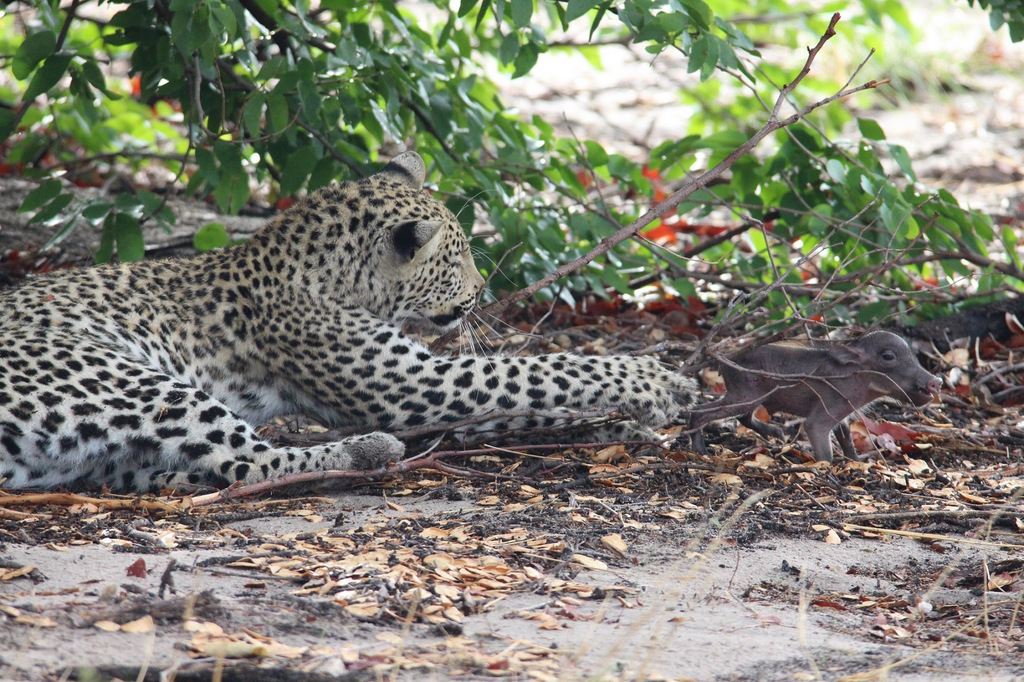 It was then that the mother warthog appeared with two more babies in tow. We assume that she had come above ground due to her burrow becoming water-logged from the heavy rain the night before.
Immediately the mother leopard, using the bushes for cover, started stalking the two piglets and skilfully took them down. The mother warthog fought briefly in an attempt to protect her babies but knew she was overpowered and quickly retreated.
This was understandably a harrowing sight for guests – to see the warthog piglets being hunted by the leopard – but at the same time also provided a good glimpse into the predatory nature of big cats in the wild.