With the advent of live streaming apps like Meerkat and Periscope, it got us thinking about how safaris are likely to change over the next few years.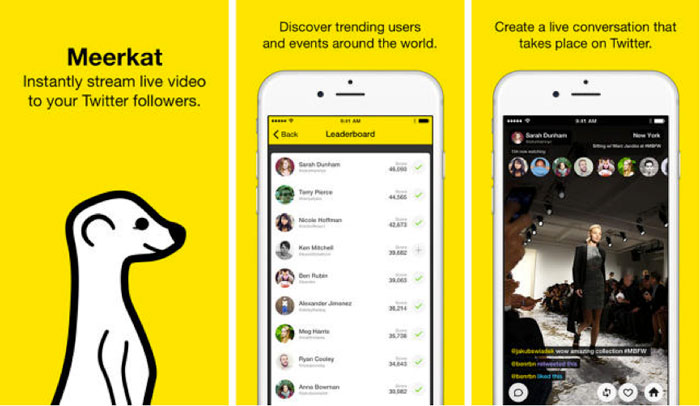 For those of us that are old enough to remember it started out with waiting for your holiday snaps to be printed, then we moved onto Smartphones and Facebook to brag/post pictures of ourselves perhaps enjoying sundowners on the Zambezi. Next we got all excited at the thought of taking Google Glass on safari – imagine streaming yourself traversing the Serengeti, surrounded by herds of wildebeest and actually being able to convey just how it felt? Whilst Google Glass has gone back into development a few new apps have popped up, one being the appropriately named Meerkat, so called because Meerkats move around in colonies and are always alert to what's going on around them.
Essentially how these apps like Meerkat and Periscope work is you steam live video to your followers directly through the app or via Twitter. Followers can then comment, like and share as we're all wont to do with social media.
Although both apps are only currently available on iOS it is predicted that within 24 months we'll all become broadcasters, using our mobile devices as recorders, to millions of viewers. Inevitably there will be all sorts of dross but talent always outs and those lucky enough to be in far flung wondrous places like the parks in Chad or the Ethiopian highlands or even Antarctica will get to share their adventures, making the world just that little bit smaller.
When on safari these days you increasingly have access to high speed internet or wifi so in most parts of Africa you can be digitally active, albeit this can be expensive if using data roaming. We say that going on safari should be one of the great adventures of your life. It should be real and untamed, inspiring and fun. It can be everything you ever dreamed of plus moments you never imagined possible. Now as technology improves and internet access becomes more available will we all be 'meerkating' instead of marketing this time next year?
Subscribe to our newsletter.