Since 20 October, 279 abandoned African penguin chicks have been admitted to SANCCOB (the Southern African Foundation for the Conservation of Coastal Birds), the non-profit seabird centre in Table View, Cape Town.
October through to January, dubbed 'chick season' by the organisation, sees both local and international volunteers flocking to SANCCOB to assist with rehabilitating these small fluffy chicks during the festive season. Recently, a group of international volunteers had the special opportunity of releasing 14 endangered African penguins, which they helped to rehabilitate, back into the wild at Betty's Bay.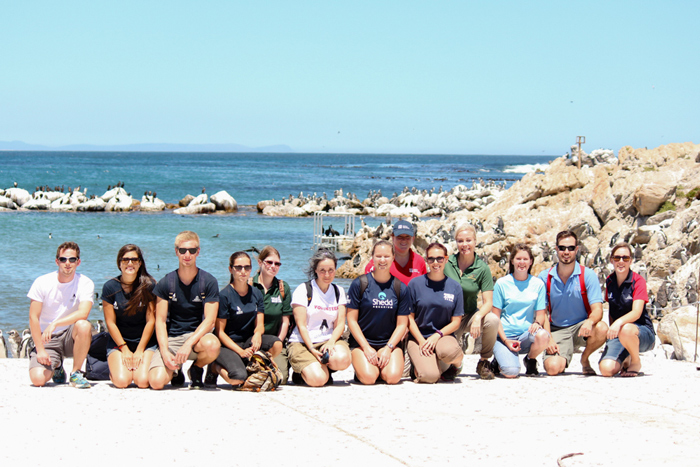 The mass abandonment of penguin chicks was first recorded in the 1930s. The parent penguins, however, do not abandon their chicks on purpose. Once a year, adult penguins undergo a feather-changing process, also known as moulting, which lasts three to four weeks. During this process the parents replace their 'tuxedo' with a brand new set of waterproof feathers to last them for another year. When undergoing this feather-change, they are unable to go into the cold ocean to hunt for fish, so they make sure that they have enough fat reserves to sustain themselves for the three to four week period.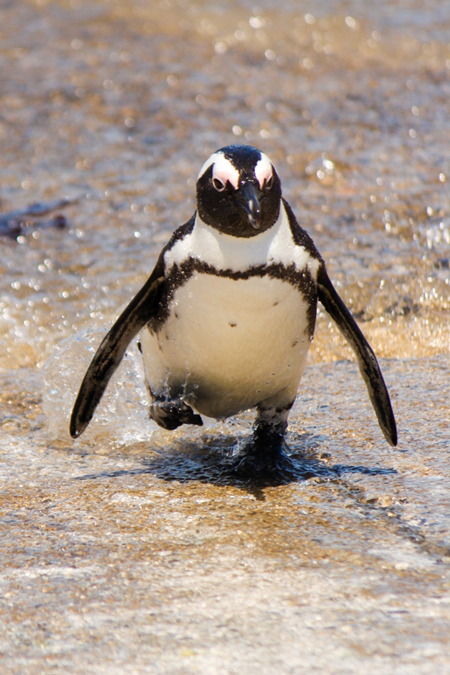 If, however, they have chicks in the nest that have yet to fledge – they are unable to feed them and, as a result, these chicks become abandoned and face starvation unless conservation organisations like SANCCOB and colony managers from CapeNature and South African National Parks (SANParks) intervene.

With the help of the colony staff, these chicks are admitted to SANCCOB's seabird centres where SANCCOB's staff and volunteers work hands-on throughout the festive season to make sure that these patients get the best care in the world before being released back into the wild.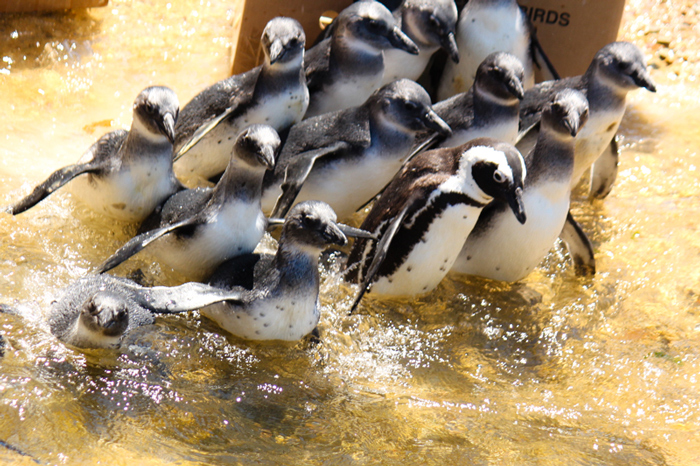 Luckily, SANCCOB has received a substantial amount of international support during this busy period. Staff members from many different zoos and aquaria around the world have joined the SANCCOB volunteer programme to assist with the influx of chicks.
Volunteers assist with every aspect of the chick rehabilitation process, from admittance to release. The rehabilitation of a chick can take anything from six weeks to three months depending on their size and condition. Once they are at a fledging age, the correct weight, healthy and their feathers are waterproof, they receive the final nod of approval from SANCCOB's veterinary team and get released back into an established penguin colony.
Rehabilitated penguins are released on  a weekly basis and each volunteer is encouraged to attend at least one release during their time in the programme. A recent release at Stony Point in Betty's Bay saw 11 SANCCOB staff members, interns and volunteers release 14 rehabilitated African penguins into the Stony Point colony in Betty's Bay.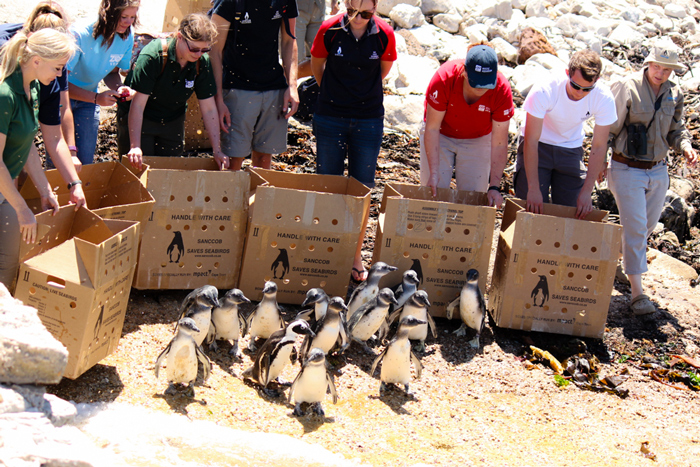 Tracy Camp, a senior penguin and pinniped trainer at Mystic Aquarium in Connecticut, United States of America, had a chance of joining the release and said: "This is the first penguin release I have been a part of on my adventures to South Africa and it will be a memory that I will cherish forever. To be part of the bigger picture and knowing that we are doing our part to help this endangered species is more than I could have ever imagined."
During December, three SANCCOB volunteers will also be spending four days at the Stony Point penguin colony to assist the local penguin rangers with tourist interaction and general penguin awareness, amongst other things.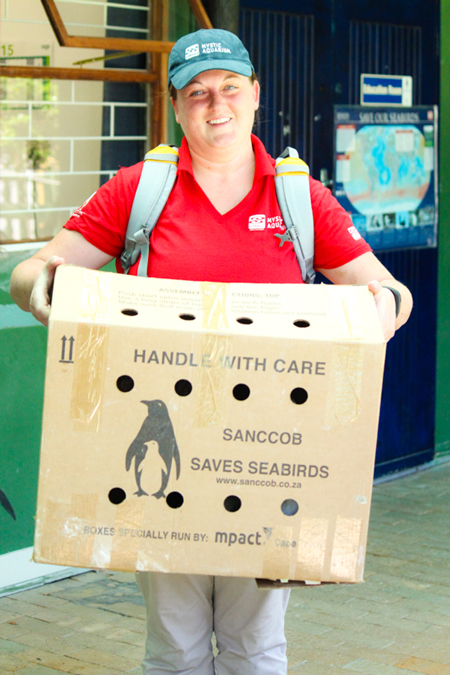 "As a non-profit seabird centre, volunteers are crucial to SANCCOB. Every year we welcome hundreds of volunteers who give up their free time to help save seabirds at our centre by performing specialised and labour-intensive work. Providing the opportunity to participate in one of these penguin releases and visit a penguin colony is one of the ways in which SANCCOB is able to thank the volunteers. Getting the chance to go on a penguin release is a once in a lifetime experience for many volunteers after all their hours of hard work," says  Marguerite du Preez, the Volunteer Coordinator at SANCCOB.
httpv://youtu.be/L8zibiqyBhU
The success of this conservation intervention is also dependent upon meeting essential costs including fish, medicine, veterinary supplies, electricity for the incubators, staff training and equipment. SANCCOB asks the public to help to raise these African penguin chicks over the festive period by contributing to their rehabilitation costs:
– ZAR200 buys three boxes of fish
– ZAR500 helps to buy medicine and veterinary supplies
– ZAR1,000 helps to feed and care for one penguin chick
Donations can be made by visiting their website, or by calling (021) 557 6155. Alternatively, the public can adopt and name a Christmas chick for ZAR500/US$50/€36. Each adoption includes a photograph of the chick, a certificate of adoption, a thank you letter, a sticker that says 'I adopted an African penguin' and postage. You can also support SANCCOB by getting a MyPlanet card and adding them as your beneficiary!