Written by: David Liebst at Selous Impala Camp
Boat safaris are a must when you visit the Selous Game Reserve in Tanzania. There are other places in the world where you can experience something similar, but I personally feel that the size and diversity offered by the Rufiji River lends itself to the greatest water safari in any park in Africa.
When the Rufiji River passes through the Selous, it is about 150km away from the end of its journey – the Indian Ocean. The altitude has dropped by this point, and the river lies at roughly 50m above sea level. This slows its down on its course and, as a result, the waterways are able to spread out into wide areas, creating lakes and channels to explore.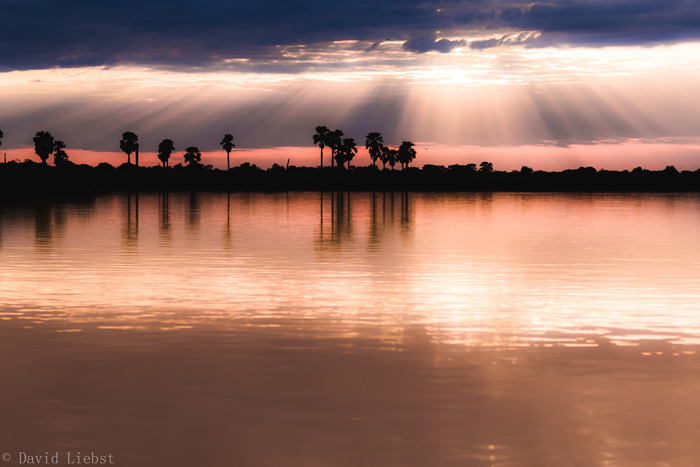 Selous Impala Camp is situated on the main body of the Rufiji River in the Selous, close to Lake Siwandu, which is where you can find Bird Island. This little idyll is where some of the river's noisiest and most beautiful inhabitants choose to roost in large numbers.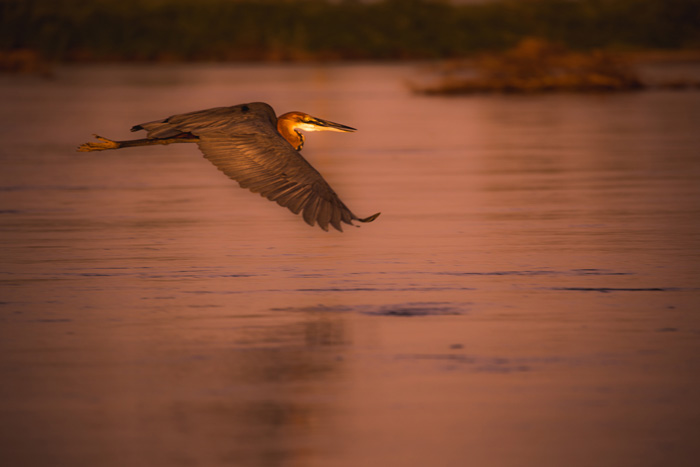 Hippos are often seen on the shores of this river, but they can also be spotted in the water during the hottest times of day and when they have been startled. Able to hold their breath for four minutes, they are believed to not swim but rather walk along the bottom of the river. As a result, they are usually found by sandbanks, either towards the edge or in the middle of the river, near to a deep underwater pathway.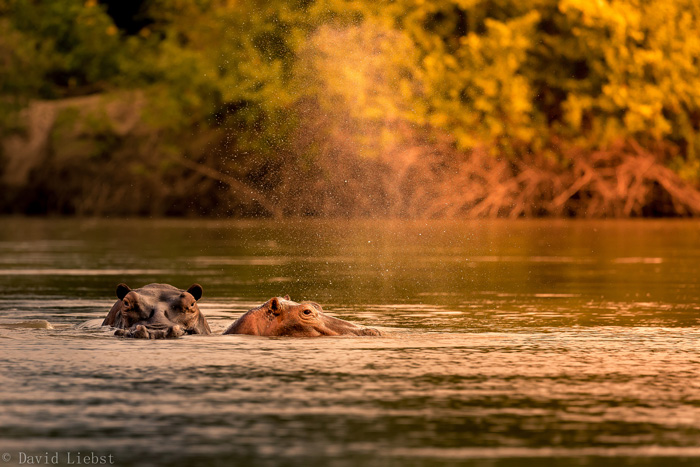 The river is teeming with life. Fish are plentiful, which means that a vast number of crocodiles and birds are able to rely on this source of food to survive.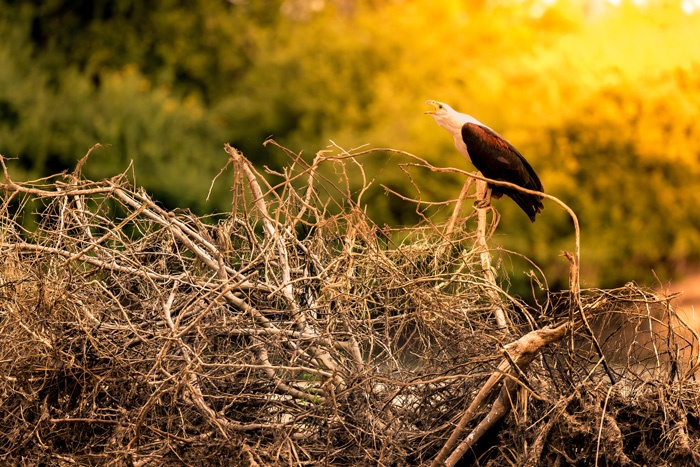 Bee-eaters burrow their way into the sandbanks along the river and create nests, but you have to wonder how they remember which one is theirs. Maybe they don't and this is nature's way of making sure that all chicks are fed evenly by the members of the group.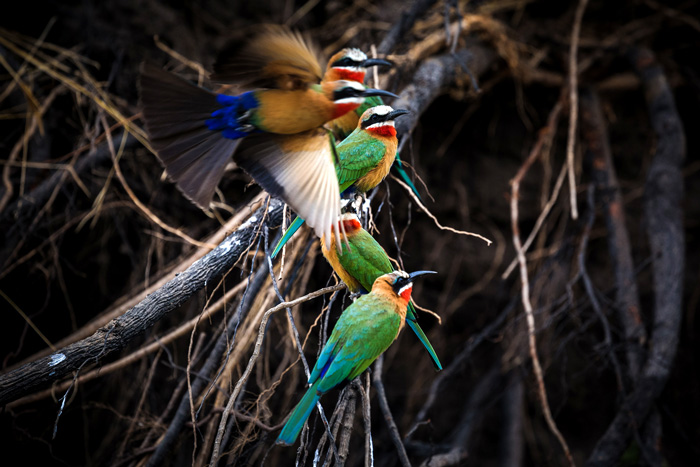 I was sadly only able to spend one glorious afternoon out on the river on a boat safari, but it didn't leave me disappointed. This sort of safari is very special as there are only a few places in the world where you can experience a water source in this way; and it is most certainly not to be missed.