Stumpy, a territorial male lion in the area around Linyanti Bush Camp, Botswana, was caught on camera having a mighty fight with a contending coalition of lions.
Whilst on a game drive watching buffalo, the guides heard the three new lions calling close to Saile. They immediately abandoned the buffalo sighting and took off in the direction of the lions! What they didn't know was that Stumpy was already there, squaring off against the new lions.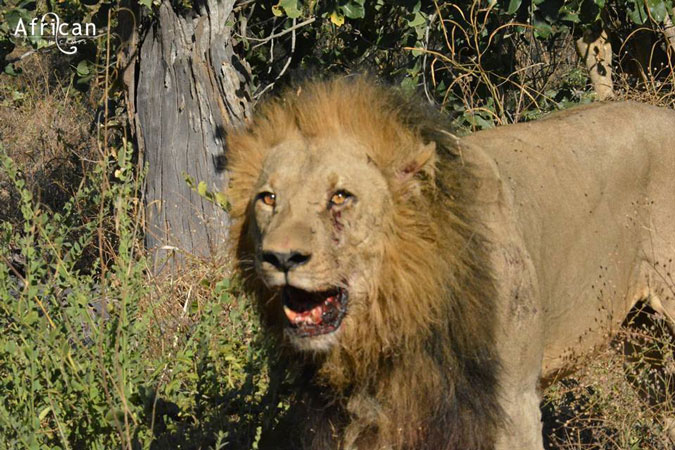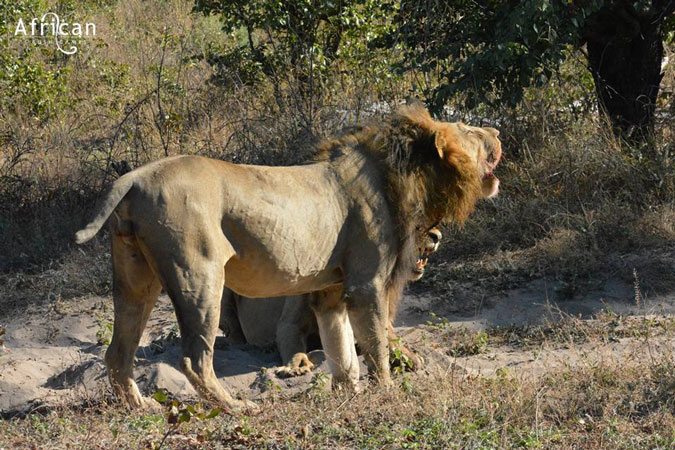 After a few minutes of tracking the calls the guides found Stumpy facing off against one of the three new lions.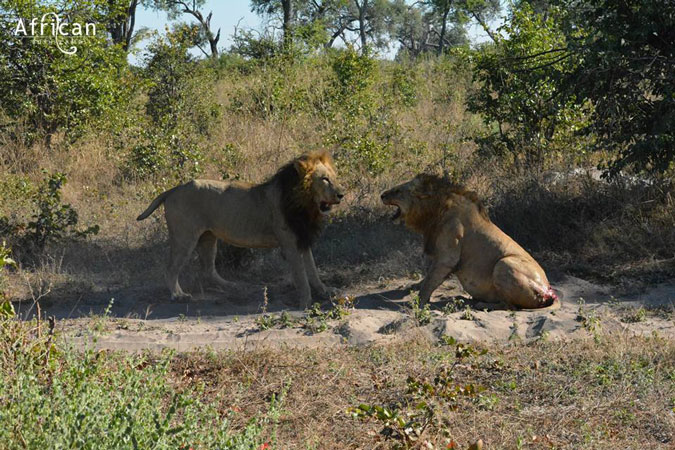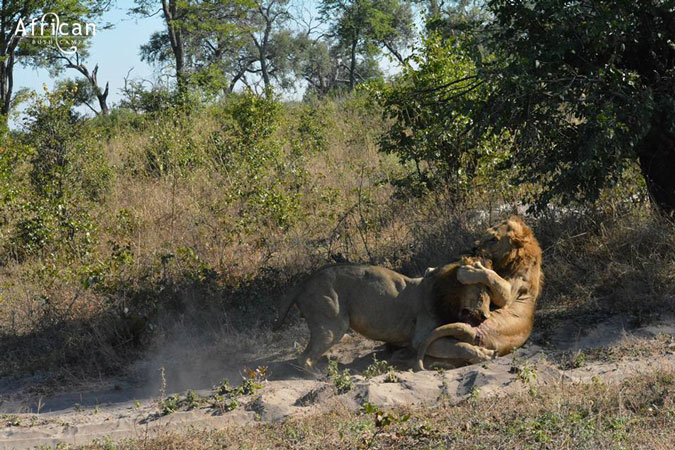 Two of the brothers watched from a short distance while Stumpy attacked the third brother in an act of defence of his territory.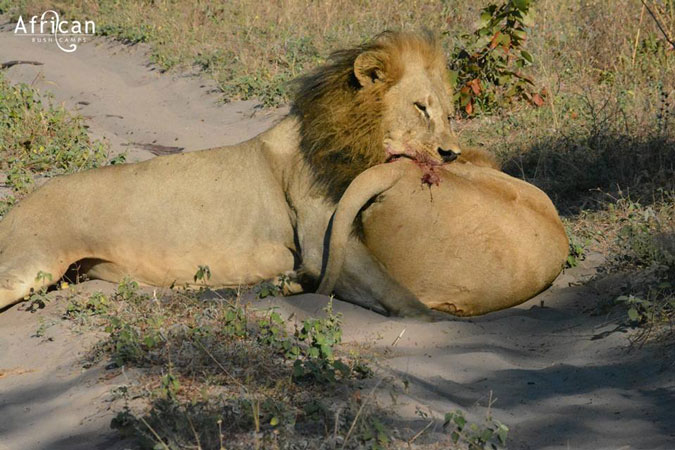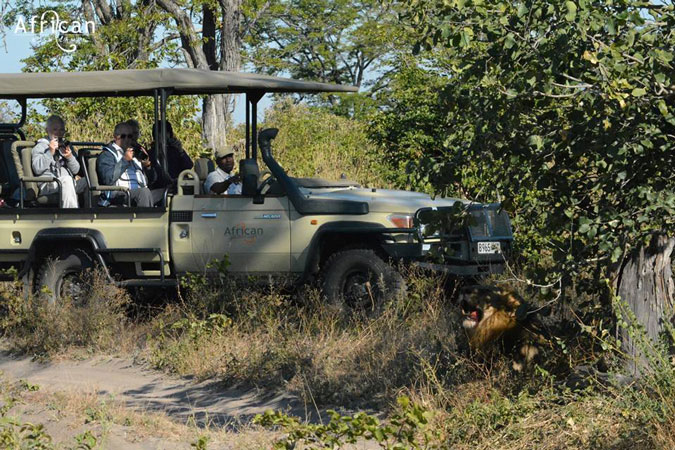 As the lions were fighting, the buffaloes came past and started to aggravate them. However, the lions, completely focused on one another, didn't even notice the buffaloes.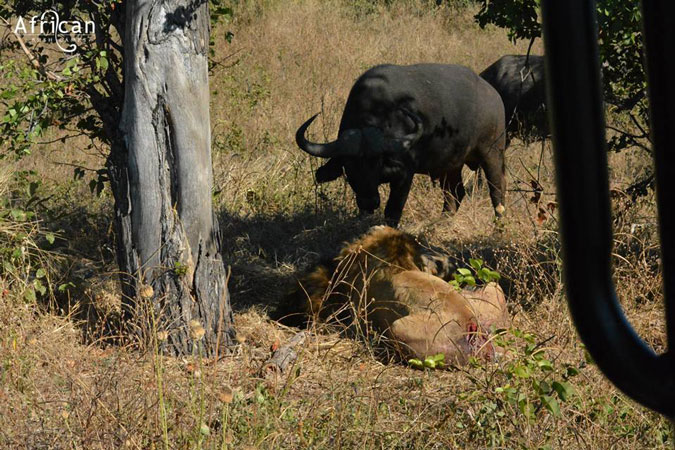 According to Paul, Head Guide at Linyanti, the three young males (having admitted defeat) disappeared and came back for one day. They then went into the marshes and the guides suspect that they may have crossed the border into Namibia.