South Africa is a favourite destination for all sorts of travellers. However, adding the Victoria Falls onto your South African itinerary is easier than you think and will complete your almost perfect trip.
What's all the fuss about South Africa?
Starting with the obvious, South Africa is known for some of the best game reserves and most prestigious luxury safari lodges where visitors can easily tick off the Big 5 during a stay. Beyond the lions and rhinos, Cape Town was named the "best city in the world" for the fourth consecutive year by the Telegraph.
The winelands, dynamic food scene, gorgeous beaches, classy rail travel, quaint towns and rich history add to the country's allure.
We know you want more: Add Victoria Falls
You could end the trip right there or add one extra, easy addition to your adventure route and take the vacation vibes to Zambia.
With seamless and direct flights on well-known airlines, you can easily pair Victoria Falls with your South African holiday and find yourself at Tongabezi, crushing over the largest cascade of falling water, before you've even put your passport away.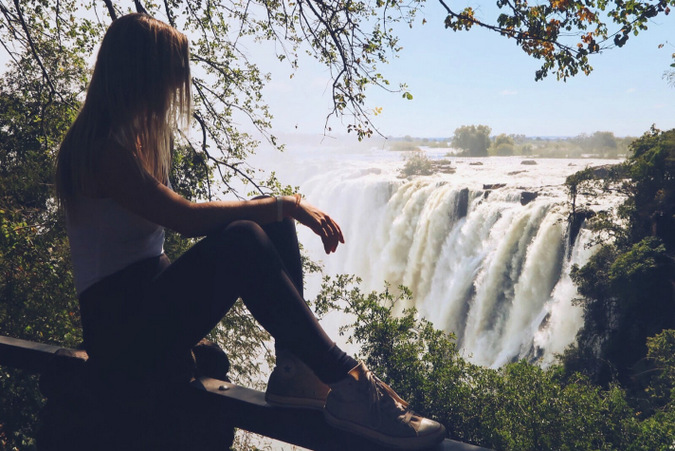 Here's how to instantly connect South Africa and Victoria Falls:
Travel pairings we love: Cape Town and Victoria Falls
Cape Town and Victoria Falls is the combo you'll love more than your favourite pair of travel jeans. In just three short hours, you can fly directly from Cape Town International Airport to Livingstone Airport with Kenya Airways. Flights depart from Cape Town every Sunday, Wednesday and Friday at 14:25 and arrive in Livingstone at 17:15.
After your collection and short road transfer, you'll arrive just in time for sundowners around the lodge's new fire bowl. The return flight departs Livingstone at 10:25 and lands in Cape Town at 13:35, in time for a late lunch and milkshake at one of the Mother City's famous burger joints.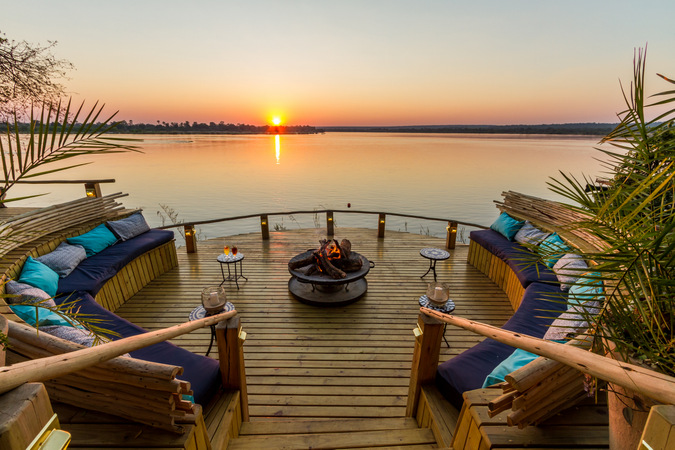 Use Tongabezi's interactive travel map to find your way plus see recommended stays like the award-winning Steenberg Hotel.
Travel pairings we love: Johannesburg and Victoria Falls
You won't need a long soak in the tub after this easy flight, but we'll have one waiting for you nonetheless! Every day, South African Airways and British Airways fly directly from Johannesburg Airport to Livingstone Airport in under two hours. A Tongabezi staff member will pick you up at the airport and transport you to the lodge, a convenient 30-minute drive.
No fuss and no early bird flight necessary – there is plenty of time left in the day to explore, relax and drink fine wine in the tree tops reminiscing about the 'Jozi' experience you just had.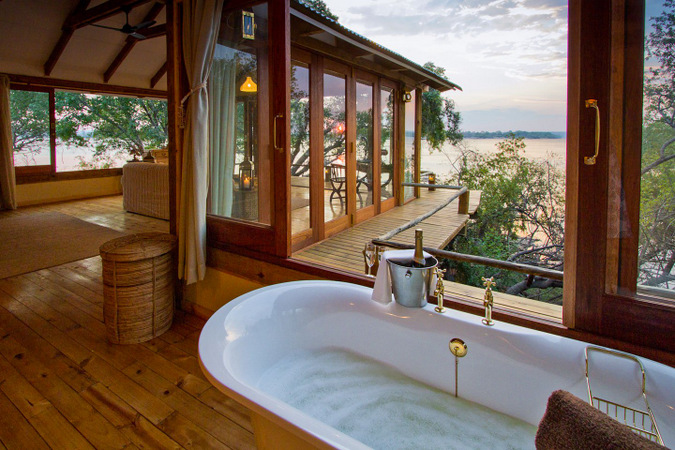 Toggle the map to find this route, recommended stays and more.
Travel pairings we love: Kruger and Victoria Falls
The most popular couple at the Tongabezi prom is the Kruger and Victoria Falls itinerary. Everyone wants to be like them, joined by the African travel heart strings. It's easy to understand why this combo is a traveller favourite. Airlink operates flights from Nelspruit (Kruger) to Livingstone Airport in just two hours – direct and daily.
Using their Lodge Link service from Nelspruit, guests can hop on a small plane direct to the bush airstrip nearest their lodge in the greater Kruger National Park before continuing their journey onwards to the Victoria Falls.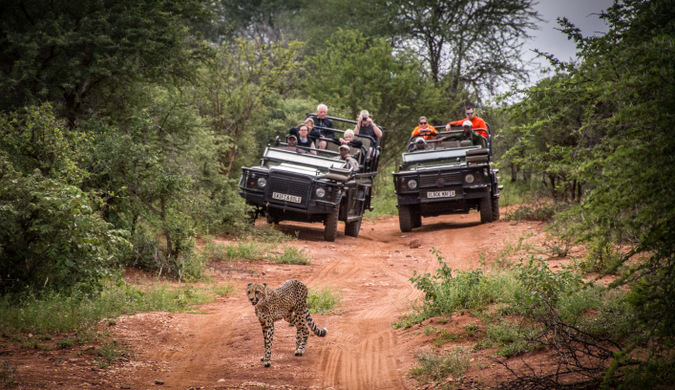 Using the map, click or tap on a pin to find a Kruger lodge that suits your safari style.
With seamless and direct flight options, not only is it easy to add Victoria Falls to your South African holiday, but it's rewarding to personally piece it together and make the most of your time in Africa.
Find your way to Tongabezi and other popular destinations using our interactive map as a trusted guide.