Written by Hsuan-Fen Chen
"You made it!" my fellow wildlife volunteer Fazeela, from Care for the Wild Kenya, shrieked with excitement as she hugged me. We were boarding the night bus to Tsavo West National Park shortly.
I couldn't sleep on the bus, excited at what would come – we were going to do a patrol with the rangers of Lumo Wildlife Community Sanctuary and learn about the behaviour and habits of various wild animals.
Early next morning as we were about to start our patrol, the manager, Samuel met us with a somber mood. With a sad and heavy heart he informed us that a bull elephant had been found dead in the conservancy. With this news we immediately headed to the site, along with the rangers, in the patrol car.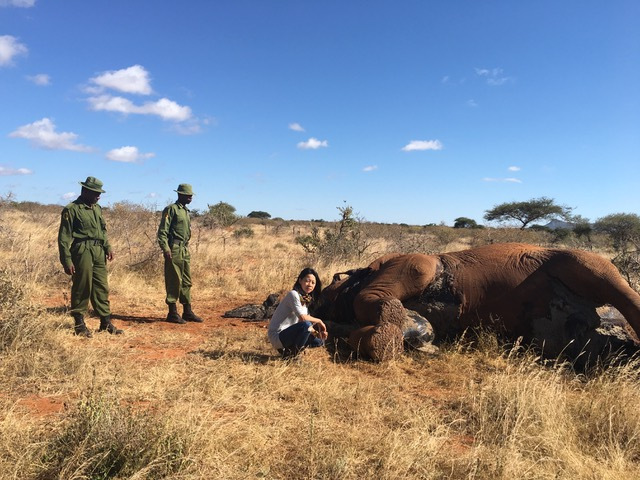 Nothing could have prepare me for what lay ahead. We sat in silence the whole ride, with an emerald-spotted dove occasionally calling out, breaking the awkward silence. A go-away bird gave his "go away" call too, perhaps warning us of what was to come.
After what had seemed like an eternity we finally arrived at the scene. Rangers James and Elvis took us to what now remained of the gentle giant – a male of 48 years in his prime. He had died on the 26th June, his right foreleg pierced by a poisoned spear thrown by angry individuals from the surrounding community for destroying their crops – it's maize harvest season and most villagers rely on this as their income and livelihood for the coming year.
The sand surrounding his carcass told of a painful death and suffering, how in his last moments he had dragged himself, after days of anguish and at last given up as he fell with his hind leg up. His trunk lay separate from his head, rangers had earlier removed his tusks and handed them over to KWS lest they fall in the wrong hands.
Human-wildlife conflict poses a great threat to elephants; this is the third elephant (all males) that has been killed this year in this area alone. It is vital that we work with communities, have rapid response mechanisms and work on having long-term solutions that work for both wildlife and communities.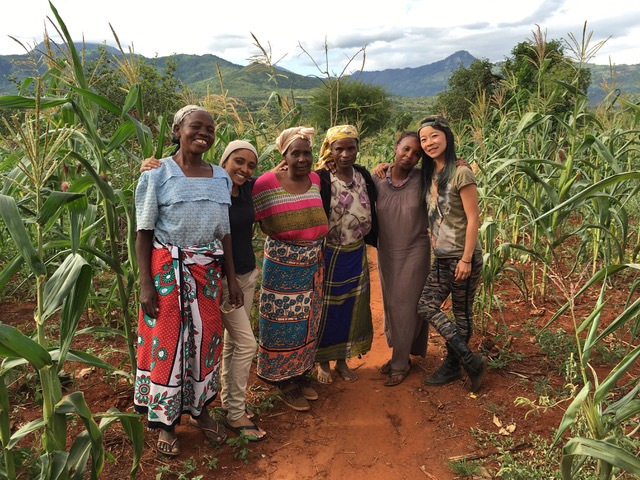 Hsuan-Fen Chen (Brandy), a Taiwanese freelance Production Coordinator at Rattle The Cage Productions, is mainly based in Taipei. Receiving her Master's degree in Conservation from University College London in 2003, her passion for conservation and animal welfare is reflected in her career. Now in her dream land, Africa, Brandy is not only enjoying the beauty and wildness but is also working with locals, designing projects to help animals and humans in Kenya. To support her work, please visit Wild Heart Kenya
Subscribe to our newsletter.