Rwanda is a small landlocked country found in the eastern part of Africa, bordered by Uganda in the northwest, Tanzania in the north, and Congo and Burundi in the west.
Rwanda was a naturally endowed country with so many great natural resources and ecosystems, but unfortunately because of the 1994 Rwanda genocide all of these were threatened. The Rwandese civil war between the Hutu and Tutsi claimed lots of human and animal lives as well as lots of property, thus hindering the country's economy.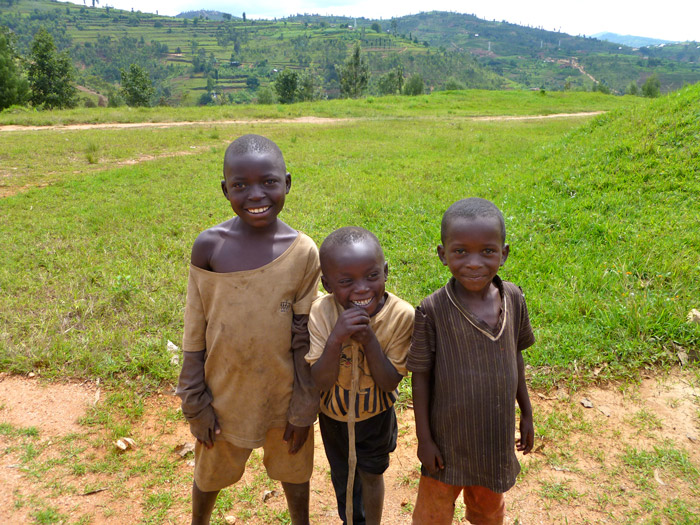 The Rwandan government has an endless struggle in the reinforcement of peace, security and economic development, and it has been quite a journey to get to Rwanda's present status as an African country with a fast growing economic development. Rwanda is one of Africa's leading tourist destinations and above all, among the cleanliest, secure and safest countries to visit on the African continent.
Many of Rwanda's tourism attractions and ecosystems have been revived. The Rwandan government has put a lot of effort into marketing Rwanda as a travel destination and has capitalised on mountain gorilla safaris as a means of pulling large number of tourists into the country, while making sure that they stay longer by promoting other attractions and activities. Tourism is considered as one of the most effective measures to help to wipe out poverty in the country.
In Rwanda you find several tourist attractions, centres, destinations and activities that can be enjoyed by all travellers at any time of the year. These include the mountain gorillas in Volcanoes National Park, golden monkeys that can also be tracked in the Volcanoes National Park, chimpanzee and other primate watching at Nyungwe Forest National Park, forest and canopy walks, visits to Lake Kivu – Rwanda's largest freshwater body, wildlife safaris and game drives at the Akagera National Park, and mountain climbing, hiking and biking on any of the volcanoes at Bisoke, Mikeno, Muhabura and Sabyinyo.
The tourism sector has played a big role in the development and innovation of infrastructure and accommodation amenities, and it is wiping out poverty among the locals. Many of Rwanda's developed towns feature various hotels, buildings and restaurants, which have provided employment to many locals as managers, accountants, waitresses and waiters.
Through tourism, jobs are created for locals to become park and game rangers, anti-poaching guards, tour guides and even porters. Through the tourism industry some local communities have even developed projects as a result of direct contributions made by visitors to the local communities. There are local shops and craft shops around Kigali city that are usually visited by tourists who directly purchase some of these handicrafts and other souvenirs from the locals, as well as enjoying meals from the local restaurants, which brings in income to the local people working at these points.
The money received from the tourism industry through the purchase of Rwanda gorilla trekking permits and chimpanzee tracking permits, and many other related park entrance fees is usually given back to the communities. Through this revenue sharing, 5% of this revenue is used in the development and improvement of social services in the local communities in the form of establishing schools, medical centres, and many other related community development projects.
By considering the above development and innovation, as well as welfare improvements in people's homes, the tourism industry with time will be able to wipe out all the unnecessary poverty levels in the country.
Subscribe to our newsletter.