Written by: Georgina Lockwood
WWF South Africa CEO Dr Morné Du Plessis stated in his opening speech that the war on rhino poaching is going to be won or lost in Asia, but we must still fight battles in Africa.
He was addressing two rooms of journalists, film crews, conversationalists and academics seated at the WWF offices in Cape Town and Johannesburg – connected by state of the art modern technology. We were there to learn about a new way in which to tackle rhino poaching in Africa.
As I ate my World Rhino Day cookie, it occurred to me that this set-up could not be more different from the average African's experience, with many children throughout Africa learning in rather rudimentary environments. Rodger Lubilo can attest to this from his own childhood and he is now the Community-Based Natural Resource Management unit manager in WWF's new initiative called RISE.
RISE – the Rural initiative for Sustainable Environment – was launched to help uplift and educate communities on the periphery of reserves about the importance of their natural heritage.
Environmental issues can not be separated from social problems as they are intrinsically linked, especially in South Africa. Communities often resent reserves as a result of having been forcible removed from them and deprived of their natural resources. Without economic development opportunities, poverty has taken its toll. To add salt to the wound, communities often have to deal with human-wildlife conflicts without proper support from government. It is communities such as this that are on the frontline of the rhino poaching war.

We need to make the survival of rhino a shared goal for all South Africans and unite in the war on rhino poaching if the species is to stand a chance. This is where RISE comes in.
RISE intends to create the space for communities to actively manage wildlife resources by creating partnerships between the government, private sectors and NGOs to help educate and uplift the community to create a viable economy out of ecotourism. Both community-created governing systems and proper law enforcement will also see to it that wildlife crime becomes a thing of the past.
Hopefully World Rhino Day 2015 has given rise to a new project that will transform poachers into concerned citizens as the corporations begin to realise that people and animals are, indeed, connected in more ways than one.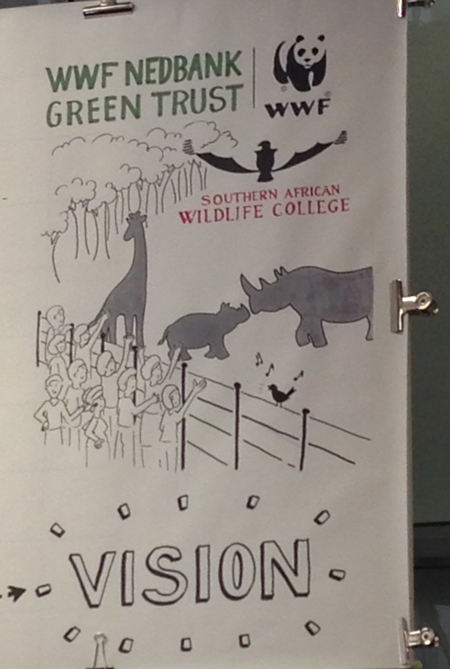 To support WWF South Africa in all of their initiatives get a MyPlanet card and add them as a beneficiary today!