Going on a gorilla trek is a fantastic once-in-a-lifetime experience, and it is at the top of many people's bucket list. There is nothing as thrilling as being amidst the great apes, which share 98% of human DNA, in the middle of an impenetrable jungle.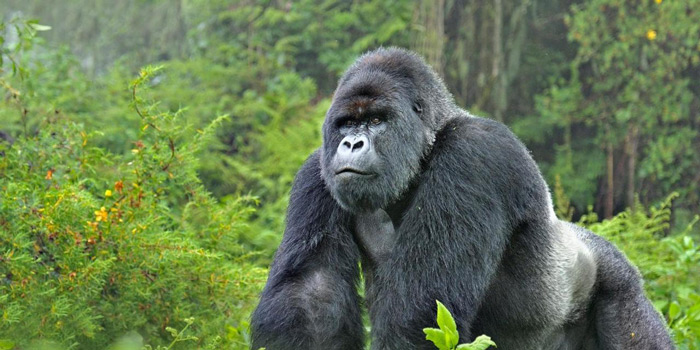 Mountain gorilla trekking takes place in three East African countries – Uganda, Rwanda and Democratic Republic of Congo (DRC). Though it is done on a wider scale in Uganda and Rwanda, mainly due to the strategic location of these two countries and their political stability, the DRC is currently trying to revamp its tourism sector.
The Democratic Republic of Congo has been affected by conflict, especially in the eastern part of the country, so travellers are advised to check the situation before traveling there. This conflict has also greatly affected the number of gorillas due to habitat destruction and poaching. However, for the past three years, there has been a semblance of peace and Virunga National Park is open for tourism. This year, the park has attracted a good number of tourists who go trekking with gorillas and hike up Mt. Nyiragongo.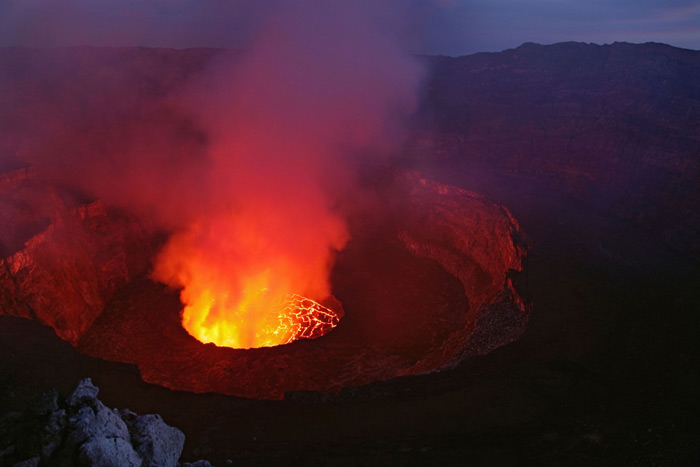 Gorilla trekking in the DRC involves hiking deep into the mountain jungles to observe a gorilla family in the wild. Visitors will be led by guides and national park rangers who keep records of the gorillas for conservation purposes and help protect them from poachers. They can determine the general area where a gorilla family will be and are skilled in tracking them.
Your gorilla trekking adventure in the DRC will begin early in the morning and you will be driven up to the gorilla trekking starting point at Bukima – a ranger's station in the mountains of the Virunga National Park, outside the city of Goma. The small agrarian villages you'll pass, and the people who run to the road to wave at you, will give you a glimpse of a different way of life.
The length of the trek is entirely dependent on the gorillas — sometimes the guides can track them down in less than two hours, other times it takes much longer. Mountain gorillas are nomadic, travelling the jungle in families and staying in an area just long enough to clear it of food. They also don't follow a clear path, and you'll realise when tracking them that they like to meander.
On your first sighting, you may see mothers holding their babies, juvenile gorillas playing, or dominant silverbacks keeping an eye out for their family!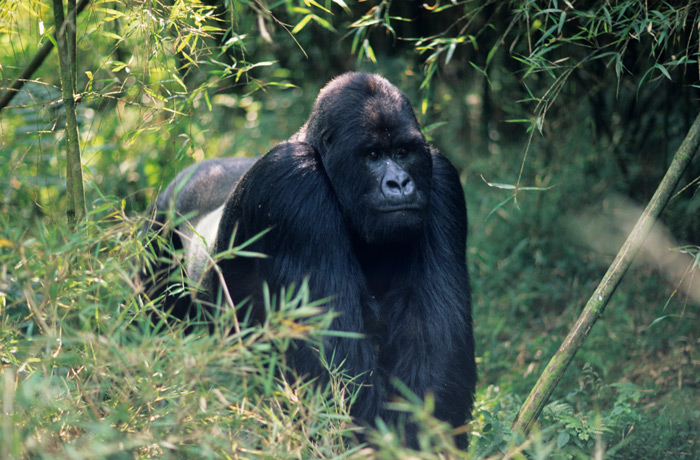 There are families of over 35 gorillas and you only have an hour in their presence, wearing surgical masks to prevent any diseases being passed between species. As you watch them, your guide will also explain the various behaviours.
4 tips to help you plan your trip to the DRC
1. As in all three countries that offer gorilla trekking, you must purchase a gorilla trekking permit in advance. In the DRC there are not as many tour companies as in Uganda and Rwanda, so it is better to book your gorilla permit directly through Virunga National Park. This gorilla permit costs US$400, which is cheaper than in the other two countries. The mountain gorillas in Virunga National Park can be visited at any time of year, although some paths are hard to navigate during the wet season from May to October. In this season, gorilla trekking permits are reduced to US$350 per person.
2. Before you travel, it is important to get a yellow fever injection, as you will not be allowed to enter the DRC without proof of this inoculation. Hepatitis A, typhoid, meningitis, and rabies injections, as well as anti-malarials are also recommended.
3. You must apply in advance for the required visa to enter the DRC, which costs US$100 .
4. Always set off to the jungle with the right equipment. The jungle hike can be long and arduous, so you will need sturdy trekking shoes, wool or moisture-wicking socks, comfortable hiking clothes, rain gear, a first aid kit and a lightweight backpack that has room for plenty of water and snacks. A waterproof camera is also highly recommended since nothing ruins a good camera like a jungle downpour.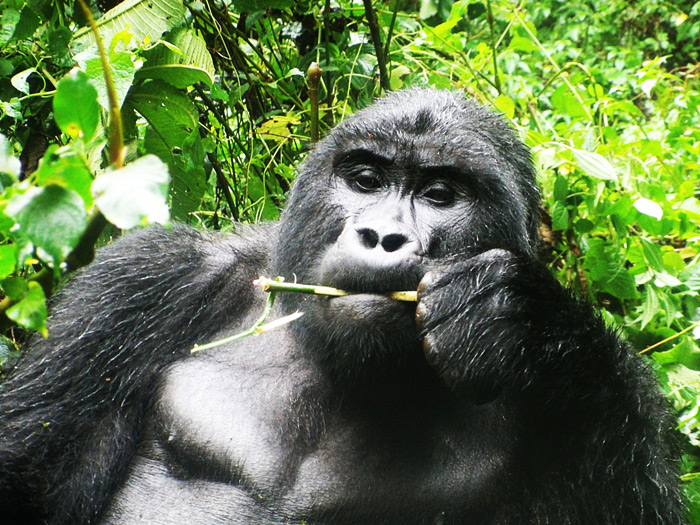 Gorilla trekking regulations in Virunga National Park
There are some strict rules and regulations that need to be followed by gorilla trackers in Virunga.
– Only a maximum of eight individuals per day are allowed to trek. This helps to reduce the spreading of diseases from humans to the mountain gorillas.
– Only those over 15 years of age are allowed to trek.
– Gorilla trekking can only take place between 8am and 7pm.
– You are only allowed to spend one hour with the mountain gorillas.
Subscribe to our newsletter.