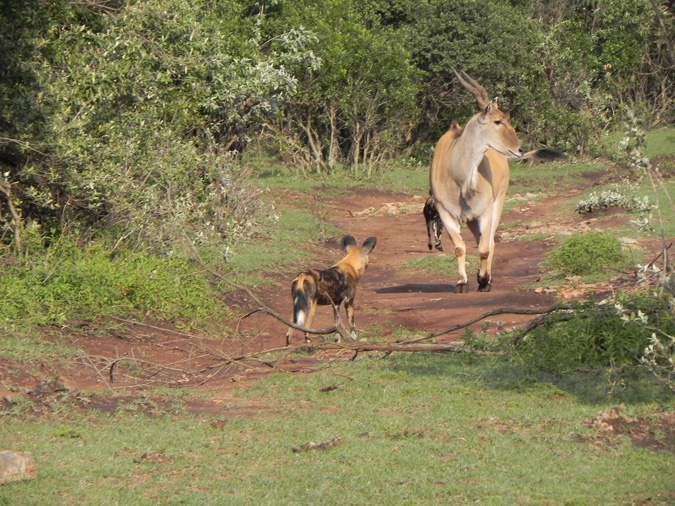 Check out this sequence of images that show a close encounter between a pack of 13 hungry wild dogs and a habituated eland, in the grounds of Saruni Mara in Kenya.
Guests who have stayed at Saruni Mara will remember the eland that hangs around. Some know him as Sarikoki (the 'Leader' in Maasai) and some as Nasujaki ('the Follower' in Maasai) when he was one of two eland in camp. He is beauty to look at, and he even allows humans to approach him, but when these wild dogs tried their luck, Sarikoki's will to survive kicked in!
When faced with the cunning team work of the dogs, he aggressively pursued them one by one – frantically kicking and lashing out at all and sundry! He even butted them with his horns. He eventually chased them back into the bush away from the lodge, and returned to his favourite hang-out in the lodge grounds!