Written by David Evans
The drier months of the year at Mashatu are always fantastic for viewing wildlife because there are eight river courses that run through the reserve.
Although these rivers are largely dry during this time, pools of water provide a valuable resource for the large number of animals which are resident in this wildlife area, situated in the eastern extreme of the Kalahari Desert in Botswana.
The underground photographic hides benefit similarly from the drier season and the animals know that it is at these hides that they can find a reliable and clean source of water. Herds of elephants make their way to the hides to drink and bath each day, which provides photographers and visitors with a unique and exciting experience comparable with any other top experience available in Africa.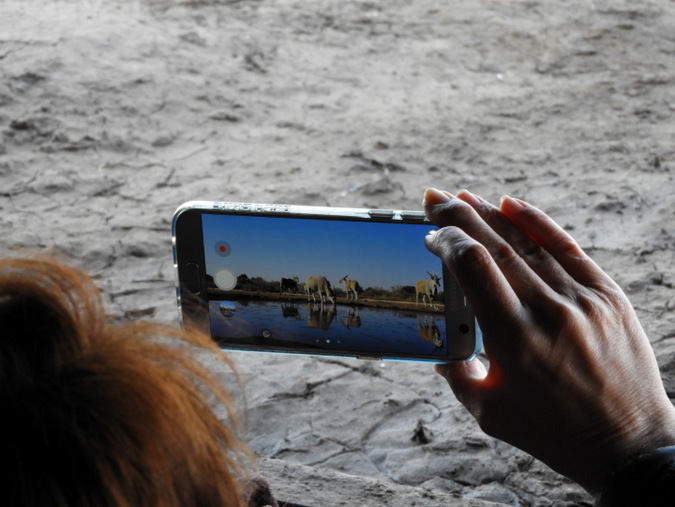 Mashatu has had the hides for six years now but I was not tempted to experience what I always believed was going to be boring hours laced with some excitement. That was until the end of July 2017 when my wife coerced me into the hides to experience what she had enjoyed a few weeks before.
Far from boring, it is about the photography (even from smartphones), it is about the behavioural patterns of so many animals and birds that come to drink in a steady and continual procession throughout the morning, it is about their behaviour being unhindered by the close proximity of humans watching them, it is about viewing animals approaching, rather than running away.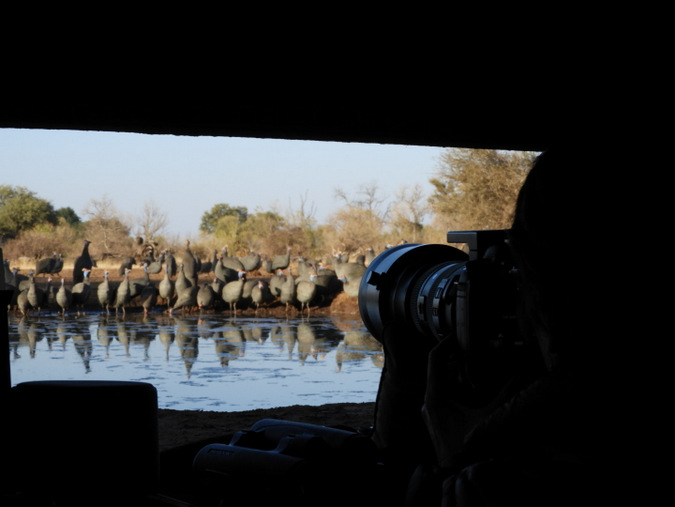 But when the large, grey pachyderms arrive, towering metres above your head and drink literally within a few feet of you, splashing water on you, words cannot describe the sense of awe of these enormous animals.
There is a thrilling feeling at hearing the vocalisations of these animals so close by, that strikes an archaic chord in us, that reminds us of where we fit into the ecosystem, something that can only be experienced by being so close to such a large and wild creature.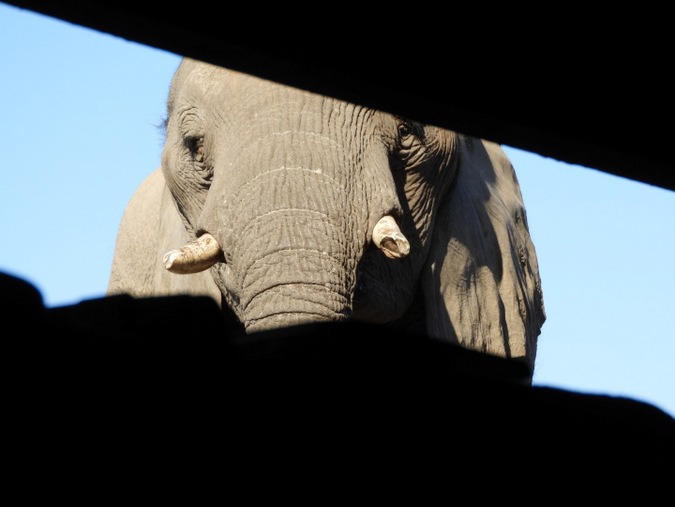 And the photographic experience in the hides can be captured with a simple smartphone. On more than one occasion, a camera lens brought the elephants too close and I had to resort to my smartphone to capture the herds as they came to drink, one herd after another.
Would I recommend this to others to enjoy? More than that. I would say that it is a compulsory experience and one you should not overlook when visiting Mashatu.