Shhh! We'll let you in on a little secret. Two little secrets, in fact. You'll already know that Zanzibar is a tropical paradise – but it's not Tanzania's only one. There are two others: Pemba Island and Mafia Island.
These two little-known jewels have all the white sands, sparkling waters and clear blue skies of Zanzibar, but not the crowds.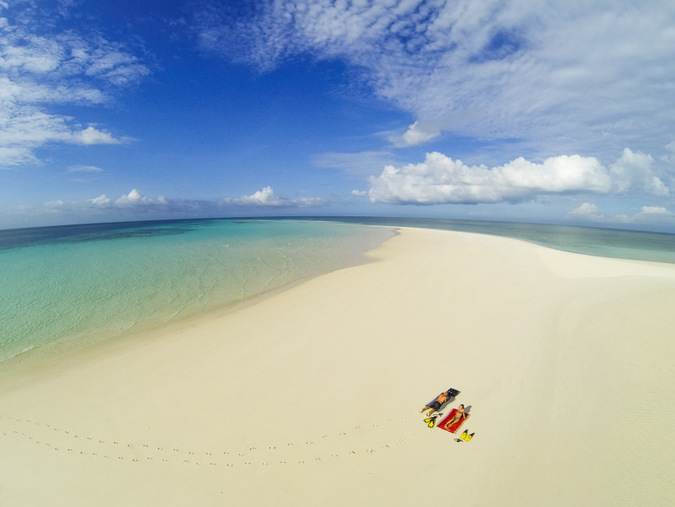 Pemba Island
Just to the north of Zanzibar is Pemba Island, just a 40-minute flight from Dar es Salaam. Pemba Island is perfect for you if you love to chill out in a secluded, unspoilt paradise.
Pemba is known as "The Green Island" because of the lushness of its hilly interior. Its fertility is astounding and you can wander in the breeze – perfumed by cloves – past cassava, banana, mango and coconut plantations, as well as staples such as red beans and rice. Fascinating though this is, most adventurers don't travel to Pemba Island for its horticultural splendours.
What makes Pemba Island a truly tropical paradise is its underwater landscapes and abundant marine life. It's the ultimate dive adventure – stunning and healthy coral reefs, vertical dive walls and fantastic opportunities for drift diving. The sea is usually a very comfortable 26 degrees and visibility through the clear waters is perfect.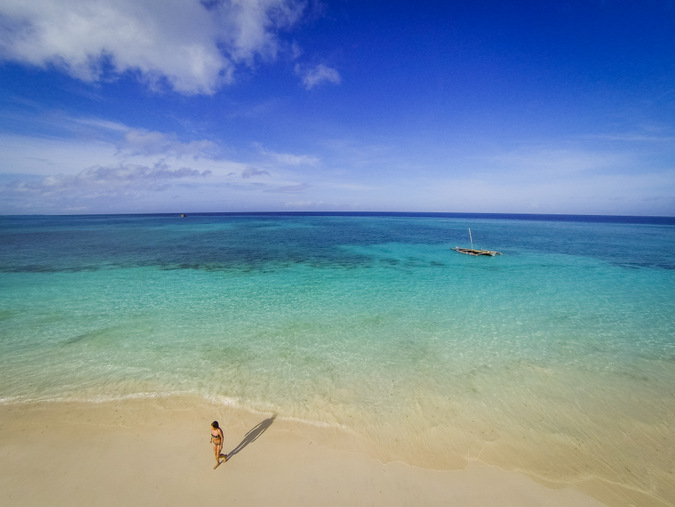 West is best
If you're not much of an experienced diver, the west coast's chartered waters, accessibility and reef protection are a safer dive than the strong currents of the east coast. There are many reputable dive schools in Pemba, many attached to the resorts and they'll be able to teach you safely if you're a beginner, and guide you to the best spots if you're more advanced.
On the west coast, the sea mountains rise up dramatically in the Pemba Channel, creating spectacular dive walls and drop-offs. Coral garden reefs are of both hard and soft coral, and this wonderful mixture of topography attracts a diverse marine life such as reef fish, as well as pelagic fish like barracuda, tuna and giant grouper.
Although the whole area is a miracle of nature, particular dive sites are especially worth a visit. The waters at the Fundu Gap provide opportunities to spot the gentle giant Napoleon wrasse, as well as eagle rays. Other great dive spots include Njao Island Gap, Misali Island Marine Park and the Panza Wreck.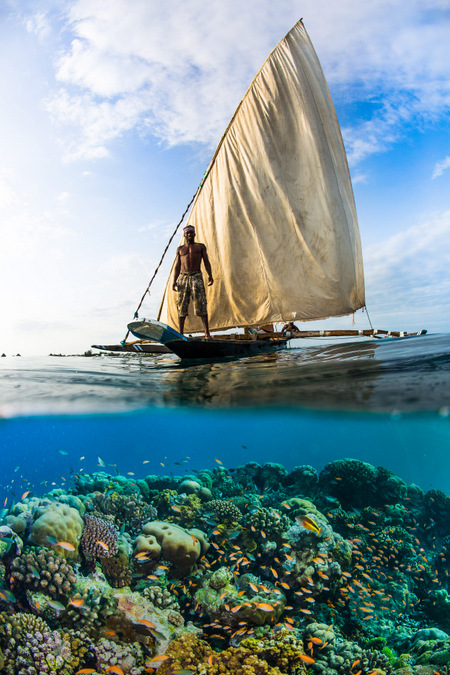 Dolphins
Diving at Pemba Island has great opportunities to get up close to dolphins – schools of bottlenose and spinner dolphins regularly promenade the waters. Wildlife conservationists are also tracking the extremely rare Indian Ocean humpback dolphin, which has been spotted, too.
But what if you don't like diving?
Don't worry. If diving isn't your thing, Pemba Island is the place for the big chill out. It really is secluded and uncrowded, so it's fantastic if you just want to find a white sand beach on which to disconnect and recharge. The islands dotted around Pemba have the best beaches – Misali Island's beach is glorious.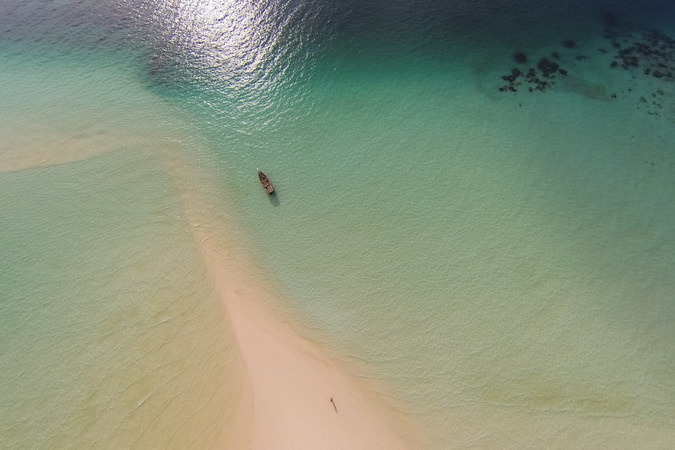 Mafia Island
If Pemba Island is too mainstream for you then choose Mafia Island, a virtually unknown (until now!) jewel of an island with healthy, abundant reefs in a well-organised marine park. The diversity of its landscape is breathtaking – it has estuarine, marine, mangrove and coral reef ecosystems, rich in wildlife and there for the discovering.
Whale sharks
If you love whale sharks – and who doesn't love these gentle, massive creatures? – head to Kilindoni harbour. Jump on a boat and just a few hundred yards offshore you'll find the feeding grounds of these amazing creatures; the largest fish in the world, at up to 18m long.
You'll be able to snorkel and swim with these majestic giants. Whale shark watching is seasonal – peak season is November, but you'll also be able to catch them from then to around March.
Sunset sailing
And while you're at Kilindoni town, check out the colourful, bustling market and watch the dhows sail in and out of the harbour. There is plenty of opportunity for a sunset sail on one of these dhows, too, where you can sit, listening to the creaking of the timbers and the lapping of the waters as the first stars appear.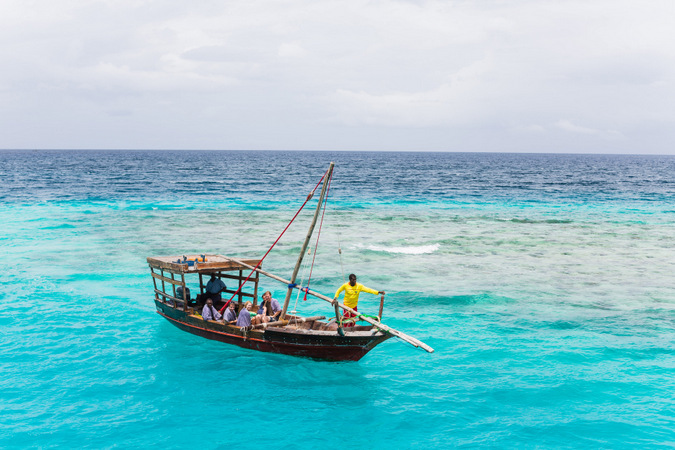 Go on a road trip
There's more adventure on the roads with a road trip. We say roads, but there are no busy thoroughfares anywhere on Mafia Island. Take a bumpy tour through the picturesque landscape to enjoy a picnic in deep forest or a banana plantation.
Coconut farms are abundant and the Ras Mbizi Plantation to the north of the island has a great tour and provides a chance to explore the empty beaches nearby. Or take a guided walk through the Mlola Forest for a picnic lunch on the beach. For such a small, unvisited island, Mafia has a lot to offer people who love nature, seclusion and beauty.
We're hoping that Pemba and Mafia Islands stay the unspoilt beauties that they are, so shhhh! – you never heard about them, right? Let's pretend that Zanzibar is Tanzania's only tropical paradise…