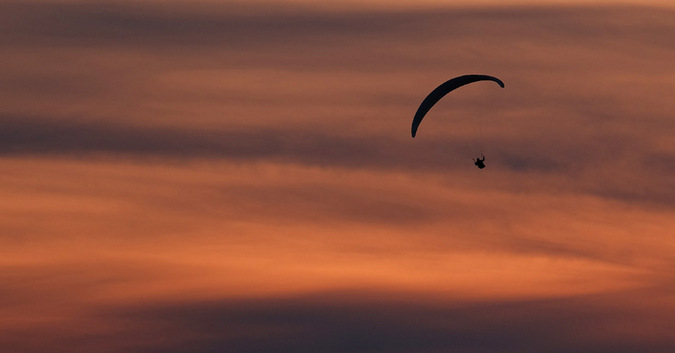 Written by Phillipe Perrin
Paraglide Kilimanjaro recently concluded one of their climbs up (with the help of Wild Frontiers), and flights from, Africa's highest mountain – Mount Kilimanjaro. A lot of people are familiar with the idea of climbing up Kilimanjaro, but flying off it is a new addition to this sought after African adventure.
In fourth place, as one of the world's Seven Summits (highest peaks on each of the seven continents), at 5,895m above sea level (ASL) is Tanzania's Mount Kilimanjaro. Now, for most climbers, the thought of hiking Kili's slopes and successfully summiting it would be enough. For the more adventurous (or crazy – subject on how you look at it), climbing Mount Kili is only the first step, before you throw yourself off it… I mean paraglide off it.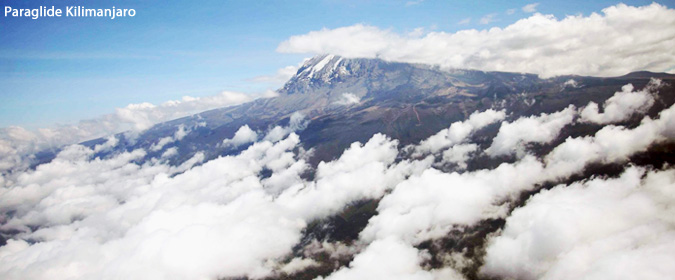 What is 'paragliding'?
Paragliders are "lightweight, free-flying, foot-launched glider aircraft with no rigid primary structure". Although paragliders don't use an engine, paragliding can last for hours, cover hundreds of kilometres and pilots can rise to heights of a few thousand metres. The joy of flying in a plane or helicopter is not a low-cost option, which is why paragliding is seen as an inexpensive alternative.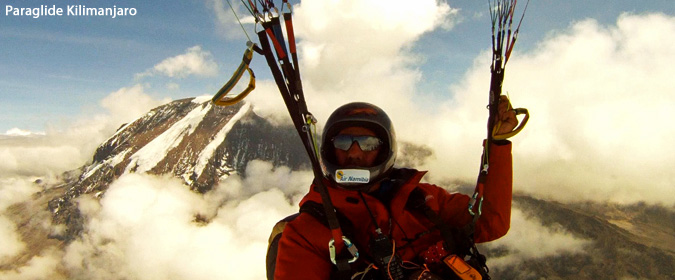 Negotiating to flying
The thought of flying in a passenger plane, for some people, will cause a flushed face and sweaty palms. But running off a cliff face of the world's highest free-standing mountain (with nothing but a fabric 'wing' above you)… well, that's sure to leave you with sweaty palms. Paraglide Kilimanjaro are the people behind those flushed faces and sweaty palms. They began the long process of negotiations with Tanzanian authorities in 2000 to be given permission to rightfully fly off Kilimanjaro. In 2011 a small team of pilots from southern Africa flew off Kilimanjaro, and in 2015 commercial rights were given to run paragliding tours.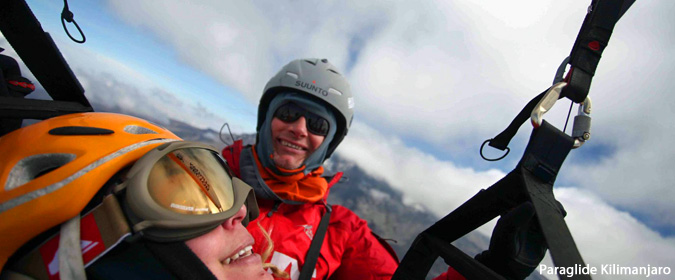 From climbing to paragliding
Kilimanjaro climbs typically take about six days and five nights to complete. There are a number of routes climbers can select from and each of these routes varies in difficulty. If you are looking to paraglide off Kilimanjaro, the hike is a means to an end, so preferably the route shouldn't be too strenuous. A day of hiking can be four to six hours long, leaving you pretty knackered by the day's end, so additional time is included to give you a moment to catch your breath. This also gives paragliders another chance to paraglide off Kili, in case the weather doesn't permit flight (known as 'para-waiting') once you reach Uhuru Peak.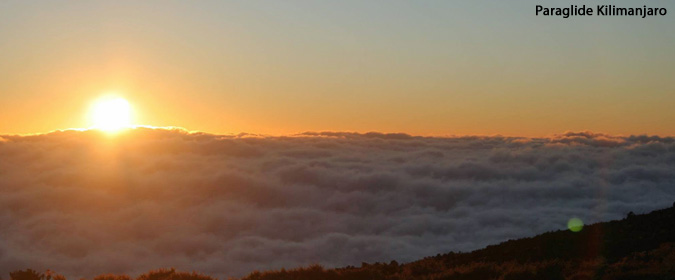 Fight or flight
Now comes the moment whether you fight (no way am I throwing myself off this mountain) or take flight. You've reached Uhuru Peak, taken in a beautiful sunrise and now it's time to take-off from 5,700m ASL (18,700 feet). Flights last approximately 90 minutes from top to bottom, giving you a phenomenal view of Kili that wouldn't have seen on the ascent, and allowing your legs to rest up as you miss the long descent back down.
There's a flying quote that says "Flying is the second greatest thrill known to man…. Landing is the first!" For some people, this quote correctly describes their feelings of paragliding off Kili, but sometimes it's only when you are flying above the earth do you realise how incredible it actually is.