This year was quite the year for African wildlife news, with stories covering cases of hunting, illegal wildlife trafficking and animal attacks, to numerous accounts of poaching and a focus on captive-lion breeding dominating the headlines. As always, the bad news enjoyed a larger audience than the good news, and you can read our official Top 7 wildlife news stories for 2018 here, based on the number of times the stories were read throughout the year.
However, the news from this year was fortunately not all doom and gloom, and below we have selected some great 'good news' stories of 2018 to share with you where conservation and protecting African wildlife outshine the rest.
THE TOP GOOD NEWS STORIES FOR 2018
Rare conservation win: Mountain gorilla population ticks up (full story: AG News Desk)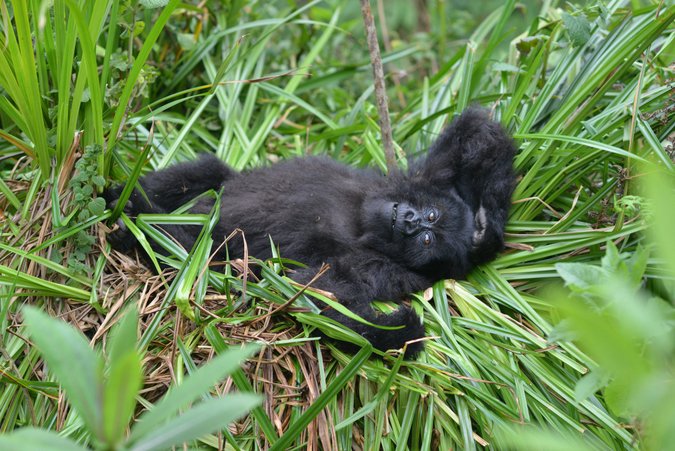 There are more gorillas in the mist – a rare conservation success story, scientists say. After facing near-extinction, mountain gorillas are slowly rebounding. On Wednesday, the Switzerland-based International Union for Conservation of Nature (IUCN) updated mountain gorillas' status from 'Critically endangered' to 'Endangered', a more promising, if still precarious, designation. There are now just over 1,000 of the animals in the wild, up from an estimated population of 680 a decade ago.
The Atlanta-based nonprofit is named for the primate researcher whose work helped draw international attention to mountain gorillas and whose memoir became the basis for the 1988 Sigourney Weaver film, Gorillas in the Mist.
"This is a beacon of hope – and it's happened in recently war-torn and still very poor countries," said Stoinski, who is also a member of the IUCN's primate specialist group, which recommended the status change.
Mountain gorillas live in lush and misty forests along a range of dormant volcanoes in east Africa. Their habitat falls inside national parks spanning parts of Rwanda, Uganda and the Democratic Republic of the Congo.
Fossey, who died in 1985, had projected that the primates may be extinct by 2000. Instead, their populations have been slowly increasing thanks to sustained and well-funded international conservation efforts… (Continue to full story here)
---
Famous super tusker Tim rescued from certain death (full story: AG News Desk)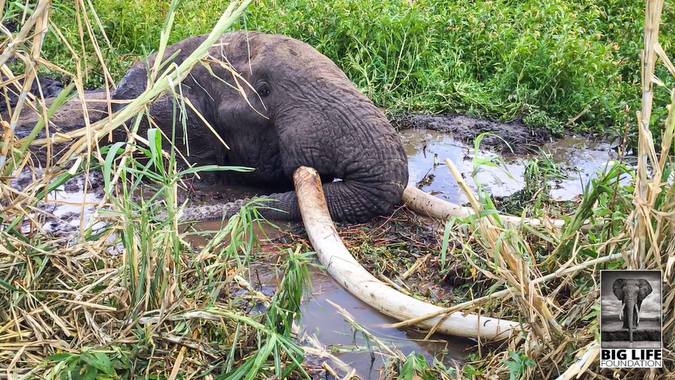 Mondays don't start much worse than this: a report received of a big bull elephant stuck in the mud deep in the Kimana swamp. Our hearts sank. Given the size, there was a small number of elephants it could be, and a small chance of a successful rescue.
An aerial view confirmed the worst: it was Tim, an icon of Amboseli and one of Africa's largest and most magnificent elephants. He was stuck in a section of deep mud, surrounded by farms and a growing crowd, and clearly in serious trouble.
Big Life Foundation rangers responded immediately, but the outlook wasn't good. Tim was up to his neck in mud and fully immobilised, with zero chance of escaping on his own. Nor was there a way for any kind of vehicle to get close enough in the swamp, either to pull him out or to dig around him. Failure – Tim's death – was suddenly an even more real possibility… (Continue to full story here)
---
DRC president torches ivory and pangolin scale stockpile, releases parrots (full story: AG News Desk)
Democratic Republic of Congo President Joseph Kabila on Sunday set light to an ivory stockpile to highlight the problem of poaching in the central African country.
The president also released five grey parrots and set light to a stockpile of pangolin scales in a ceremony at the Nsele Nature Park on the outskirts of Kinshasa.
"We wanted to discourage poachers and criminals," said Cosma Wilungula, director general of the Congelese Institute for Nature Conservation.
"In the past 15 to 20 years I've lost more than 380 guards in clashes," he said.
Africa is home to between 450,000 to 500,000 elephants, but more than 30,000 are killed every year on the continent mainly to satisfy demand for ivory in Asia, where tusks sell for around $1,000 a kilo… (Continue to full story here)
---
200 Elephants to be moved from South Africa to Mozambique (full story: AG News Desk)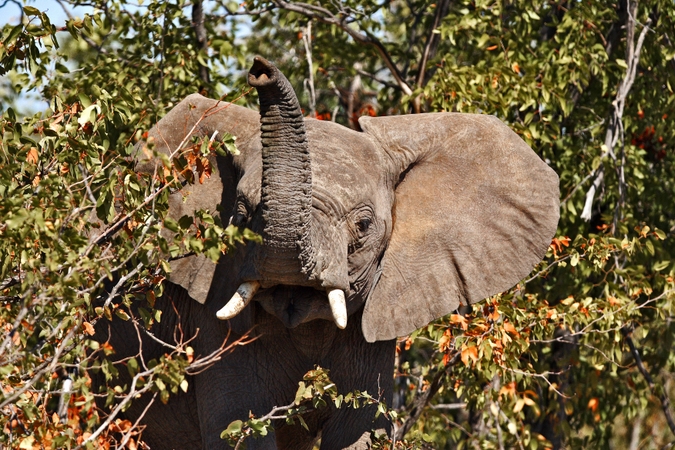 De Beers Group has begun to transport 200 elephants across 1,500km from its Venetia Limpopo Nature Reserve (VLNR) in South Africa to Mozambique. The operation, one of the largest elephant translocations ever recorded in South Africa, is part of a major conservation initiative to protect the welfare of wildlife in South Africa and help restore Mozambique's elephant population.
For the first phase of the project, approximately 60 elephants will be transported in July and August from the VLNR to Zinave National Park in southern Mozambique. The remaining elephants will be moved to conservation areas that hold sufficient elephant carrying capacity within Mozambique from next year… (Continue to full story here)
---
Pair of rare twin elephant calves thrill conservationists in Tanzania (full story: AG News Desk)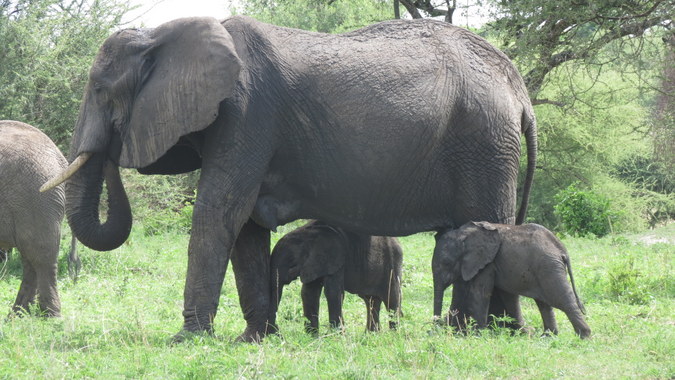 Conservationists working in Tanzania's Tarangire National Park have not one but two good reasons to be hopeful for the park's savanna elephant population: a pair of rare twin calves who have recently joined their mother's herd.
Researchers for WCS (Wildlife Conservation Society) who have been studying the Tarangire ecosystem's northern subpopulation for 25 years recently spotted the calves – one male and one female – during their monitoring efforts and have been keeping a close eye on the infant animals. It is estimated that one percent of all elephant conceptions results in twins.
The scientists report that the mother elephant named Eloise, estimated to be 57 years old, gave birth to the twins in August 2017, which makes her the oldest mother elephant known to have given birth to twins.
Unfortunately, twin elephant calves have a bigger challenge than single offspring in the journey to adulthood; mortality among twins is usually greater than with single infants. Male infants, with their higher growth rates and greater nutritional needs, are particularly vulnerable during their infancy… (Continue to full story here)
---
Scientists create embryos to 'bring back' near-extinct African rhino (full story: AG News Desk)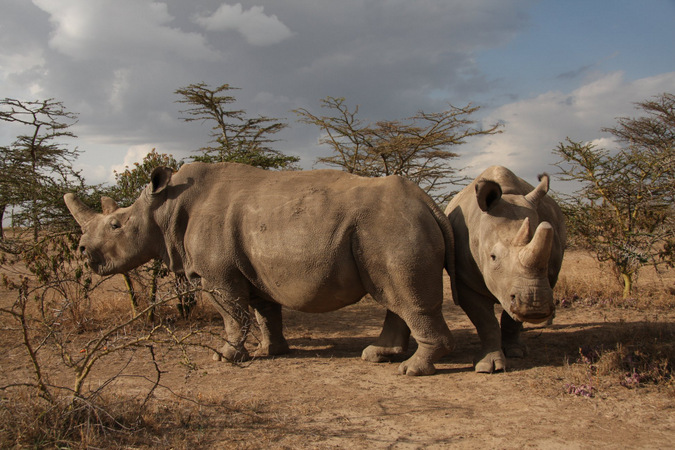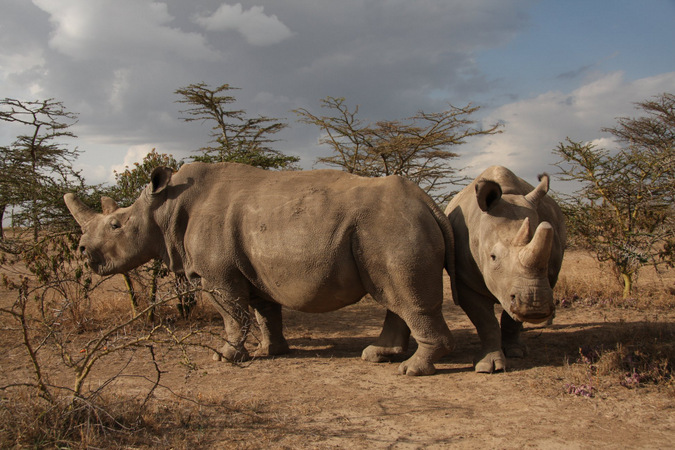 Months after the death of Sudan, the world's last male northern white rhino, scientists said on Wednesday they have grown embryos containing DNA of his kind, hoping to save the subspecies from extinction.
With only two northern white rhino (NWR) known to be alive today – both infertile females – the team hopes their breakthrough technique will lead to the re-establishment of a viable NWR breeding population.
"Our goal is to have in three years the first NWR calf born," Thomas Hildebrandt, head of reproduction management at the Leibniz Institute for Zoo and Wildlife Research in Berlin, told journalists of the work.
"Taking into account 16 months (of) pregnancy, we have a little more than a year to have a successful implantation."
The team's work, using a recently-patented, 2m egg extraction device, resulted in the first-ever test tube-produced rhino embryos. Now frozen, these "have a very high chance to establish a pregnancy once implanted into a surrogate mother," said Hildebrandt.
The hybrid embryos were created with frozen sperm from dead NWR males and the eggs of southern white rhino (SWR) females, of which there are thousands left on Earth. The eggs were harvested from rhinos in European zoos. The team now hopes to use the technique to collect eggs from the last two northern white rhinos – Najin and Fatu, the daughter and granddaughter of Sudan. They live in a Kenyan national park… (Continue to full story here)
---
Somaliland wildlife medicine and husbandry: new partnership announced (full story: AG News Desk)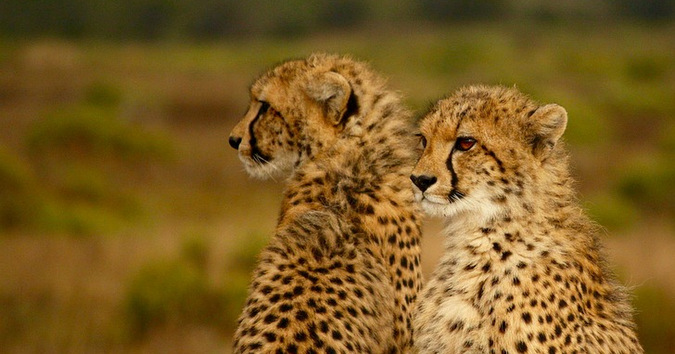 The Cheetah Conservation Fund (CCF) today announced a new international partnership between European and African institutions to enhance Somaliland's ability to treat and care for confiscated wildlife. Somaliland is located in the Horn of Africa with access to the Gulf of Aden and is considered a main trafficking route for wildlife destined for the illegal pet trade in the Arabian Peninsula.
The partnership between Vétérinaires Sans Frontières Czech Republic (VSF-cz), USAMV Cluj-Napoca (Romania), University of Veterinary and Pharmaceutical Sciences Brno (UVPS, Czech Republic), University of Hargeisa (UOH), Heritage Somaliland and CCF began on November 1, 2018.
USAMV and UVPS researchers signed a partnership agreement with the two Somaliland universities in September 2018. Researchers will carry out teaching activities at the two universities with the students of the Faculty of Veterinary Medicine and Human Medicine, contribute to the setting up of parasitological diagnostic laboratories, and conduct training for teaching and laboratory staff.
USAMV and VSF-cz will also provide specialised volunteer veterinary support to a Somaliland-based facility for confiscated animals established by CCF and Heritage Somaliland. The facility houses mainly felines such as cheetahs and caracals, along with various species of antelope and raptors, victims of exotic animal trafficking activities… (Continue to full story here)
---
Ranger forces strengthened in Mozambique (full story: AG News Desk)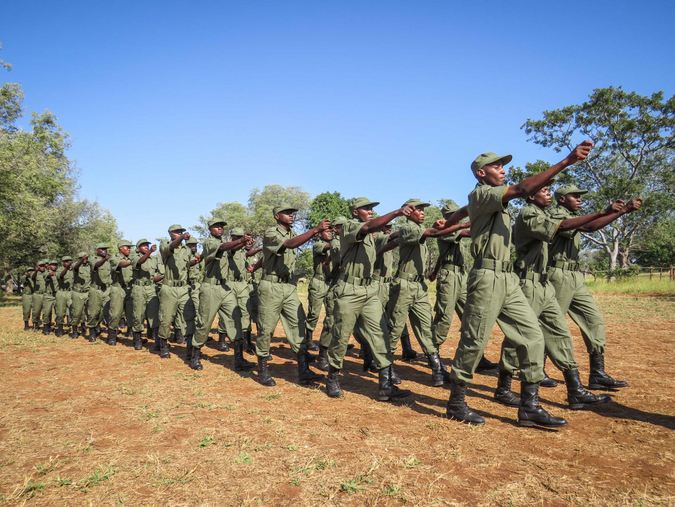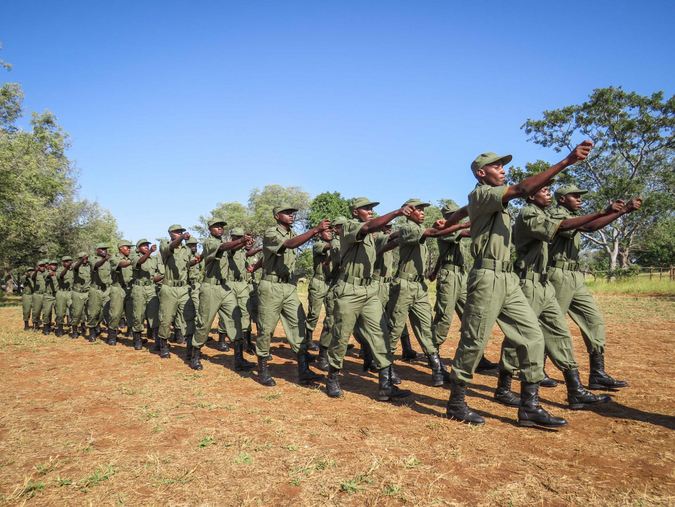 On 16 May 2018, 39 recruits, of which three are women, celebrated their graduation as rangers during a passing out parade held in the Limpopo National Park, Mozambique. This follows the successful completion of a gruelling eight-week ranger training course presented by the Southern African Wildlife College, that prepared the new recruits for their stand against wildlife crime in the various conservation areas to which they will soon be deployed.
During the first two weeks of the course, the more than 100 applicants selected from the region were put through intensive mental and physical training sessions. Sourcing these candidates from communities surrounding the conservation areas contributes to job creation and improving community support for conservation within the region. Only the top 40 students were then selected to complete the remainder of the course which focused on both the practical and theoretical aspects of anti-poaching operations, such as patrolling, road-blocks, gate controls and arrest procedures. Senior Limpopo National Park rangers, as well as various local institutions, contributed to the curriculum by offering additional training support in conservation legislation, shooting skills and drill instruction.
At the end of the training, each ranger was evaluated based on critical attributes and skills needed in teams that stand against wildlife crime, based on which the rangers have been assigned to appropriate roles within several anti-poaching forces… (Continue to full story here)