In this week's news wrap a Chinese rhino horn smuggler has been jailed for four years; South African veterinarians surgically lengthen the misaligned jaw of an adult male chimpanzee; 66 giraffes join thousands of other animals exported to China; and cheetah cubs continue to be sold on the UAE exotic pet black market via social media accounts.
Rhino horn smuggler gets four years behind bars (full story: Kempton Express)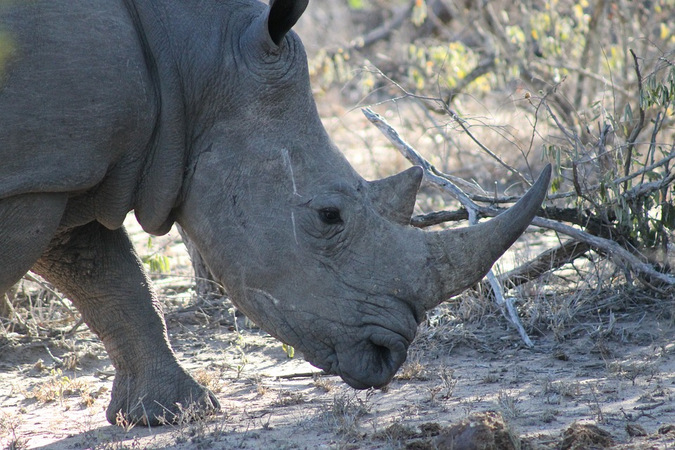 Shuangshuang Xue (24), a Chinese national, was sentenced to four years in prison in Kempton Park Regional Court on October 12 after trying to smuggle 20kg of rhino horn through OR Tambo International Airport in July this year.
Her suitcase contained 14 pieces of rhino horn and she was arrested as there were no permits accompanying the horns. Genetic profiling of the horns revealed that they belonged to five white rhinos, and none of the 14 pieces could be linked to any poaching incidents or registered stock pile.
Ground-breaking surgical procedure by South African veterinarians regarded as the first of its kind (full story: University of Pretoria)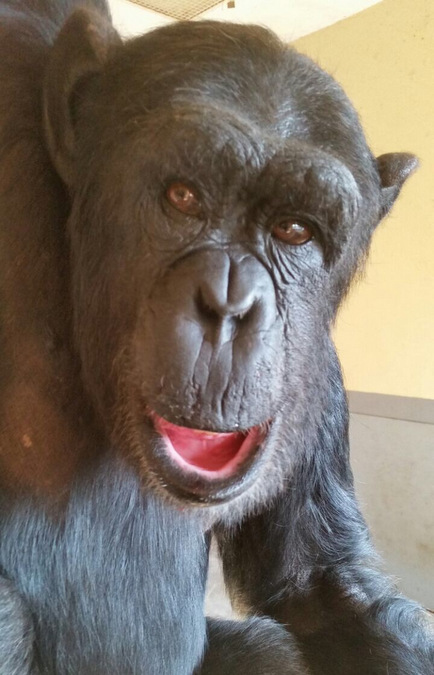 In what is regarded as a first of its kind, a group of South African veterinarians, together with a maxillofacial surgeon, succeeded in surgically lengthening the misaligned jaw of an adult male chimpanzee.
Claude, a 15-year-old chimpanzee living at Chimp Eden, a South African chimpanzee sanctuary affiliated with the Jane Goodall Institute (JGI), had trouble eating properly.
He came to Chimp Eden in 2010 from the Central African Republic where he was a victim of the bushmeat trade and kept as a pet. He was isolated in a small barred cage made of cement, with no trees or grass to enrich his life. Rescuers were made aware of Claude's plight and the JGI was contacted.
During Claude's examinations in 2016, Dr Gerhard Steenkamp, a Senior Lecturer at the Faculty of Veterinary Science at the University of Pretoria (UP) with a special interest in veterinary dentistry, realised that Claude's jaw was misaligned and that he had difficulty in eating properly.
Initial radiographs showed that his lower jaw had sustained trauma many years before and had probably been fractured. The fracture was either poorly stabilised or not at all. It healed in an abnormal fashion, leaving Claude with a misaligned jaw.
66 Giraffes join thousands of other animals exported to China (full story: AG News Desk)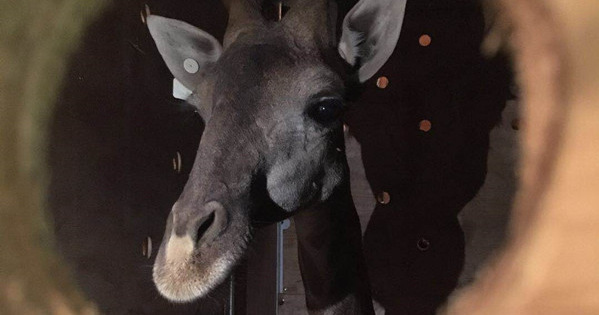 Sixty-six giraffes arrived in central China's Henan Province in the early hours of Sunday, on a chartered flight from Johannesburg, South Africa, according to local sources.
The giraffes, 22 males and 44 females, are all around two years old. Adult giraffes of this species can grow to 5.2 metres tall.
The animals will go through a health check and be quarantined for 45 days in the city of Jiaozuo, before being sent to zoos across China to meet visitors.
Social media used to sell big cats in UAE despite law (full story: AG News Desk)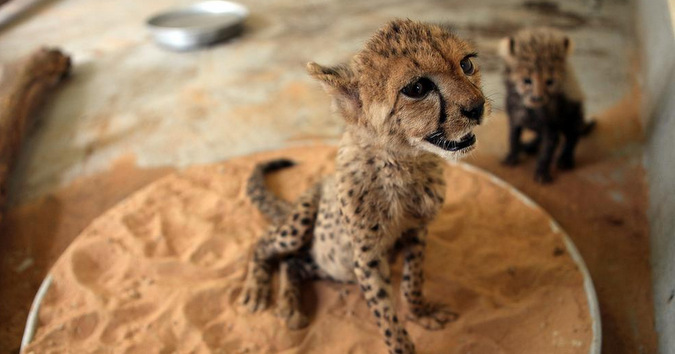 Cheetah cubs continue to be sold on the UAE black market via social media accounts operated by five key dealers, helping fuel a thriving trade in illegal exotic pets.
Although the number of illegal cats seized at UAE borders is decreasing, experts working on the boundaries of the underground trade claim little has changed since a federal law regulating the possession, sale and breeding of dangerous animals came into force in January.
Cheetahs are regularly spotted for sale via popular online forums, with Instagram and Facebook key points of sale for illegal breeders.
Conservationists have been monitoring the activity of animals for sale in the UAE and wider Gulf region, and say trade continues to thrive.