DR Congo gorilla safaris have for some time been less popular compared to other African safari tour activities. This is mainly because of the civil unrest in the North Kivu province where the Virunga National Park – the only home of the critically endangered mountain gorillas in DR Congo – is located.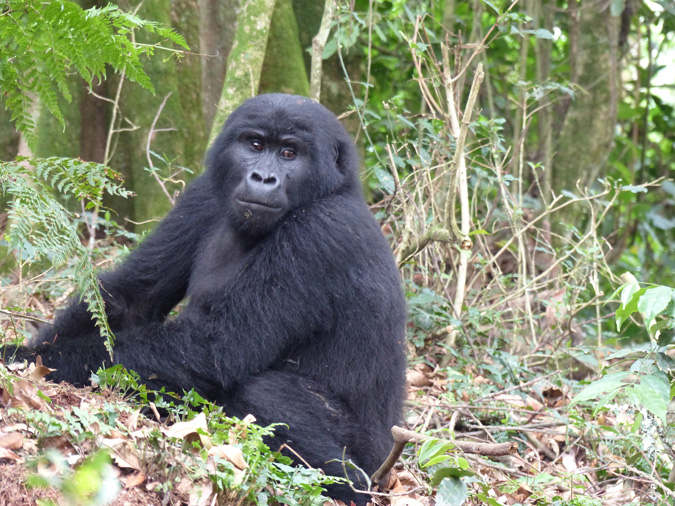 But, thanks to the effort by the Congolese army – supported by the United Nations forces – the war ended in 2013, allowing the area to enjoy a time of peace and stimulate the mountain gorilla conservation efforts and promote gorilla trekking safari tours once again!
Unlike the neighbouring destinations where the same activity has been thriving for close to three decades, the DR Congo presents an off the beaten gorilla trekking adventure that offers a true touch of the African equatorial wilderness. The Virunga Organisation, which is responsible for the management of the Virunga National Park, is committed to the conservation of biodiversity along with the physical landscape and organises tourist activities including mountain gorilla trekking.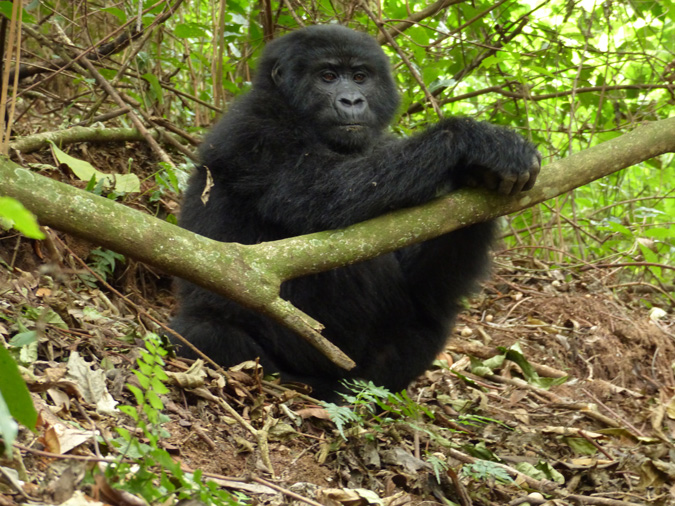 Mountain gorilla trekking in DR Congo commences from Bukima Ranger post and the permit costs $400, though the price can change depending on the season. The trek duration is normally four hours, though it can change depending on the gorilla movements. The armed park rangers coordinate the activity from briefing to trekking to ensure that the guests receive a memorable Congo gorilla safari experience.
As part of the mountain gorilla safari in DR Congo, African adventure safari enthusiasts can also engage in a two-day hike to the world's largest lava lake at Mount Nyiragongo – one of the eight volcanic mountains that make up the Virunga Massif straddling across DR Congo, Rwanda and Uganda.