One of Sephiri Tours favourite type of trips is overlanding and camping in the beautiful country of Botswana. Head guide Andrew has done quite a lot of these tours and they always prove to be memorable, but the night a lion decided that his tent was a good place to sleep stands out for him.
Andrew and his three clients left from Johannesburg and travelled up into Botswana,stopping at some of the country's famous wilderness areas. They started at Khama Rhino Sanctuary then headed on to Makgadikgadi Pans National Park, Nxai Pan National Park, Maun, Moremi Game Reserve, Chobe National Park and Nata, before returning to Johannesburg. During the trip the group spent a few nights in the very popular Third Bridge Campsite in Moremi which is where the incident in question occurred.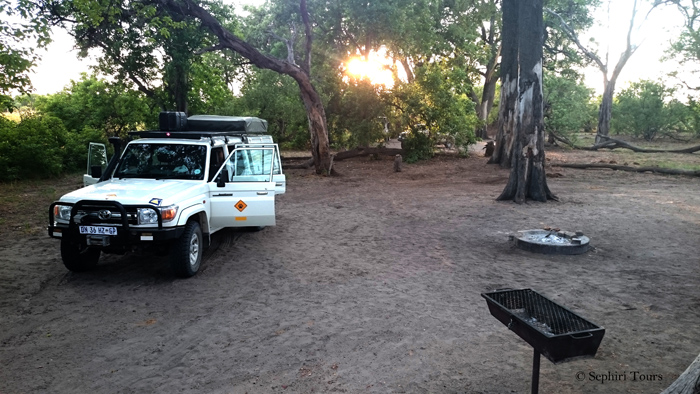 In case you don't know, most of the campsites within Botswana's game reserves and national parks are not fenced off and the chances of wildlife wondering through are extremely high. Andrew and various tour groups have seen everything from the notoriously naughty baboons and monkeys to antelope such as impala and bigger mammals like leopard, hyena and elephant within the camping grounds.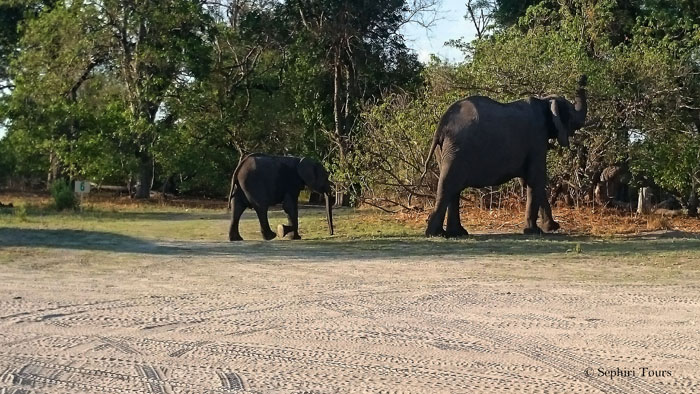 When camping in Botswana you get a true sense that you are in one of the world's true wilderness areas. For me this is most obvious at night when the only lights you see are provided by the moon and stars and the expansive silence is broken only by the occasional hoot of an owl, the eerie whoop of the spotted hyena, the splashing and unmistakable call of hippos in the river or the deep rumbling of elephants as a herd passes by.
On a night like this the group took full advantage of the full moon and after dinner switched off their torches and sat around the camp fire chatting about all what they had seen that day and their plans for the next day. Trying to track down the lions was definitely on the cards as they had been hearing them roaring in the distance for most of the evening and could hear that they were getting closer. After watching the hyenas in the campsite trying to steal meat off people's braais they decided that it was getting late and headed off to bed. The guests climbed up to the rooftop tents on the 4×4 and Andrew to the ground tent he had set up nearby.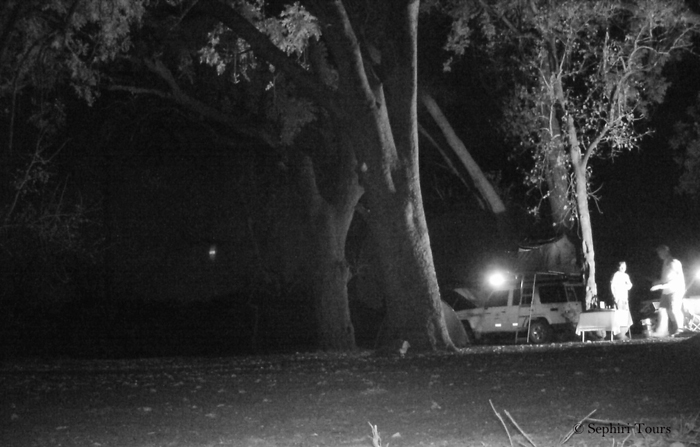 A few hours after falling asleep Andrew woke up with a fright to the sound of something sniffing. He turned over and saw the silhouettes of three hyenas circling his tent. In an attempt to give them a fright and scare them off he slapped the side of his tent, it worked and the animals scampered.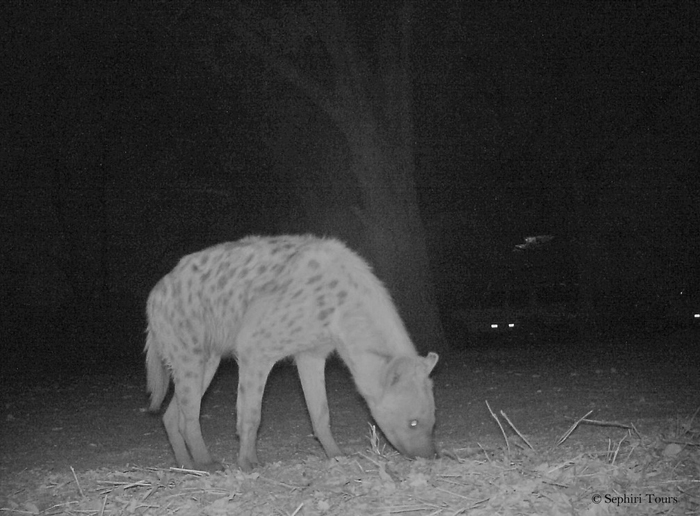 He then rolled over and as he was about to fall asleep he was brought back to reality by sudden darkness as a huge shadow passed his tent. His immediate thought was; those damn hyenas are back! He was wrong. He found himself suddenly wide awake as he realised that this time it was a rather large male lion outside his tent. He lay dead still while he waited for it to pass but it didn't! The "king of the jungle" then decided that he was in need of a rub down and that the tent pole looked like quite a good scratching post. He proceeded to rub up against it causing the tent to violently sway from side to side as he gave himself a good scratch. Just as Andrew thought it was over and breathed a sigh of relief, the lion flopped down against the tent half squashing the side that, thankfully, Andrew wasn't lying on.
The carrying call of the lion can be felt reverberating throughout the body when in close proximity so you can imagine how it felt when Andrew's new roommate called out. The answering roars of his pride were just as loud and it turned out that they need not look for the lions as the lions had already found them.
Andrew heard movement from the rooftop tents and saw a flashlight go on and very quickly off followed by a few choice words from his clients. Now cornered on his side of the tent Andrew wondered what to do. Deciding to let sleeping dogs lie, as they say, he tried to settle down as quietly as he could and match his breathing with his tent mate as to not disturb him. From time to time the lion would move around, making himself more comfortable, and each time this happened Andrew would hold his breath and pray that the tent would keep holding up and not collapse around him.
After what felt like an endless night, the lion finally got up off the tent just as the birds were starting to sing and moved off. Needless to say Andrew did not sleep another wink and at first light he gingerly left the tent for a much needed cup of tea. When his clients woke up they couldn't believe that their guide had made it through the night!
They told Andrew that they had woken up when the lions started roaring right by the vehicle and had seen the big male sleeping up against the tent as well as a few other walking around the area and were quite sure that they would be on their own for the rest of the safari. After a good laugh and breakfast they finished packing up and made their way out into the game reserve. Not long after heading out they found the pride of lions just off the road and amongst them was the big male fast asleep – perhaps the tent didn't make such a good bed after all!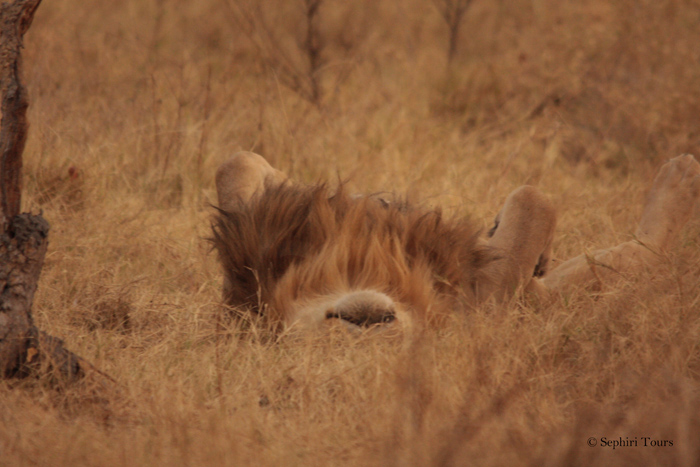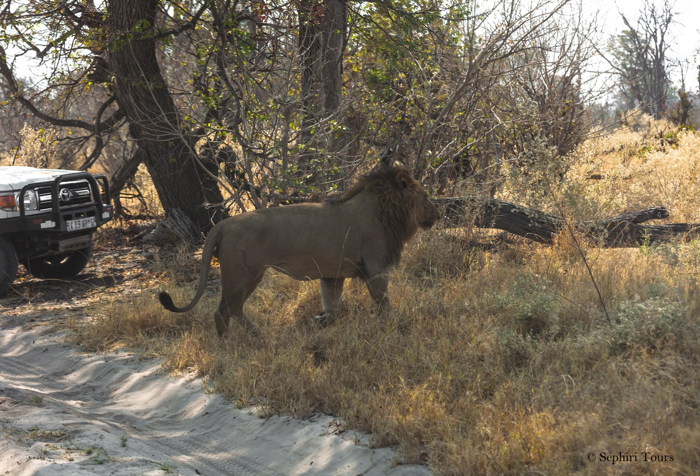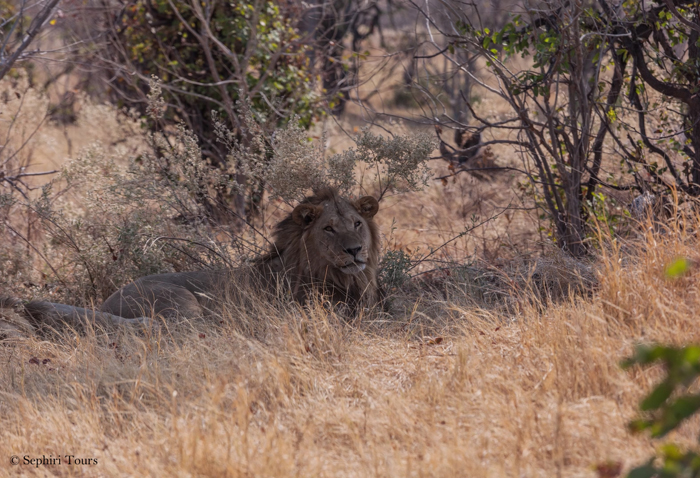 Subscribe to our newsletter.