Adventure tourism is the next big thing as people seek to see every inch of a destination in as many different ways as possible. Now going into its 15th edition on the 26th of February, the Kilimanjaro Marathon is one event that draws record crowds to Tanzania, where a safari or climbing Kili are obvious extensions to the adventure. But, what's all the hype about?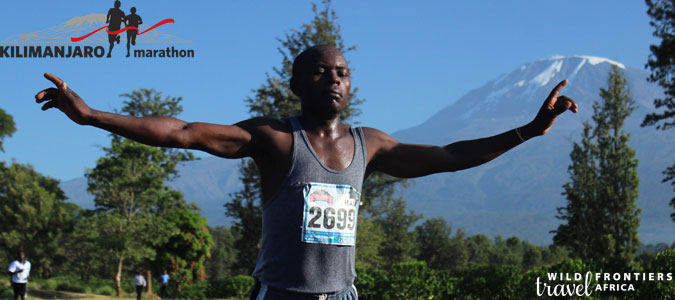 The Marathon Route
The festive Kilimanjaro marathon vibe envelopes you from the start -don't be surprised to see half the town on the roads cheering you on. The route is designed to showcase the charm of Moshi and it's spectacular surrounds. The 42,2km route takes you along the Dar es Salaam road before circling back and heading uphill towards Kilimanjaro itself, cutting through the many coffee plantations in the area.
Here, you are afforded gorgeous views of the mountain and many a runner stops to take a photo or two. Heading back towards town, and through the leafy avenues of Moshi, you'll enter the music filled stadium, where the excitement of the crowd inside urges you to push on and finish the race.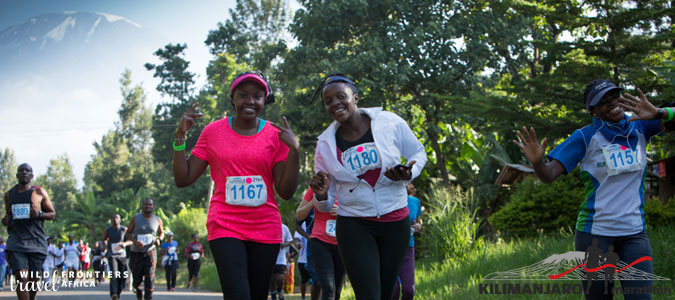 Drawing over 8500 runners from more than 50 countries in 2016, this event is not just for the serious marathon runner. Also offering a 21,1 km half marathon and 5km fun run, running enthusiasts are guaranteed a fun day out, regardless of fitness level.
Charities
The 2017 Kilimanjaro Premium Lager Marathon is proud to be associated with Carbon Tanzania, who work directly with local communities to help combat deforestation in Tanzania. Their actions help generate an income for local communities who preserve the forests around them. If you're traveling from afar for this year's marathon click here to see how you could offset your carbon footprint and benefit the local people in the area.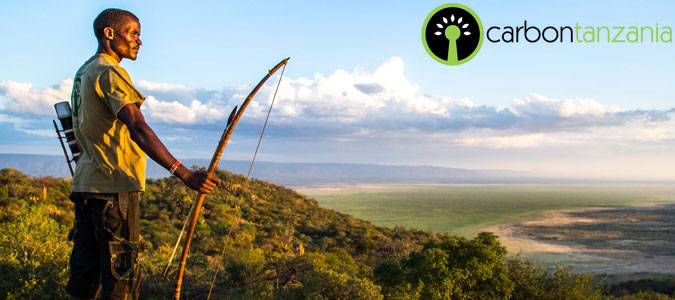 Exploring Tanzania
Wild Frontiers is the organizer of the Kilimanjaro Marathon and great discounts on accommodation (they own 3 camps in the Serengeti) and activities in the area. Make the most of your time in Tanzania with a combination trip: Marathon-Zanzibar, Marathon-Kilimanjaro Climb or Marathon-Serengeti Safari. Options available here
More info
Check out www.kilimanjaromarathon.com or email reservations@wildfrontiers.com