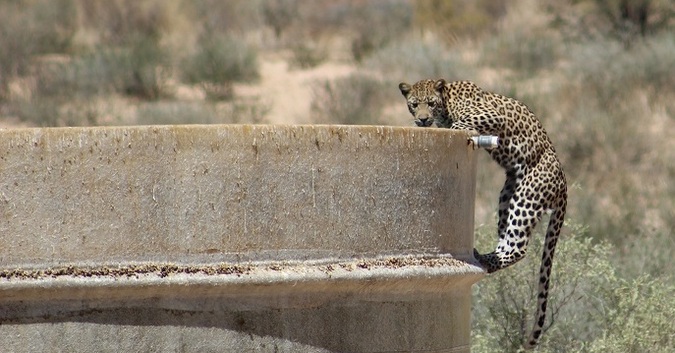 Written, and photographs, by Tracey Thomson
Being a Kruger National Park baby, and not thinking that any other SANParks could compare to it, my family and I decided to visit the Kgalagadi Transfrontier Park for the first time – and it did not disappoint us!
A photographer's paradise is all I can say about the Kgalagadi, and after spending a few nights at Twee Rivieren rest camp, we headed up towards Nossob, where we encountered lions, hyenas, jackals, gemsbok, springbok and a haven of various bird species.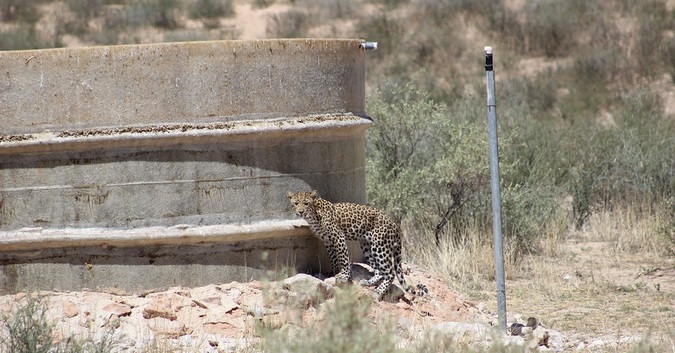 But as the leopard is my husband's favourite animal, we were determined to find one. Unfortunately, we always seemed to be one step behind, and often when we came upon a few parked cars, the people would tell us that we had just missed seeing a leopard.
After our time in Nossob, we headed down towards Mata Mata. After seeing absolutely nothing for about an hour, we saw two cars parked at the Vaalpan waterhole. Not knowing what they were looking at, we slowly drove past when suddenly this beautiful young leopard peeked around from behind the dam wall!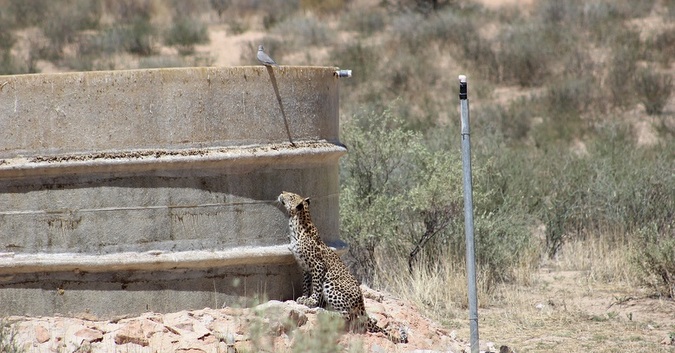 It was incredibly hot – about 39 degrees Celsius – so this leopard was using the only shade he could find, which was behind the dam wall, to escape the heat. But clearly he was either hungry or curious, because he was keeping a close eye on the birds that kept landing on the dam wall.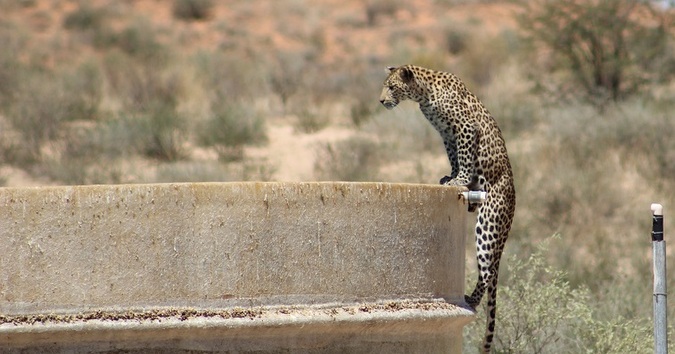 We watched him for about an hour. He would pop his head out of the shade, stalk the bird, jump up and miss, and then looked at us as if to say, "I meant for that to happen…"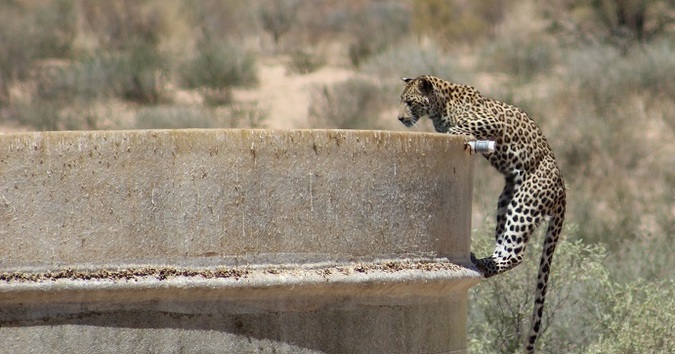 He would then stay on top of the dam wall, stretch and then jump back down into the shade. We were very lucky to see him and he was definitely one of the highlights of our trip!