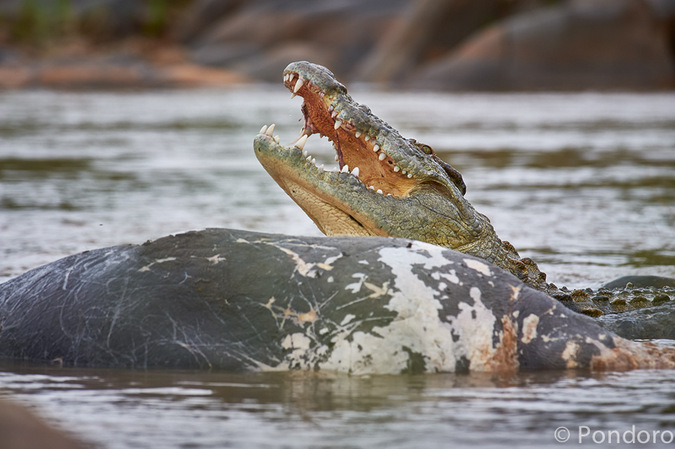 Written by Robbie Prehn
I have called Pondoro my home for 20 years now, and have been a dedicated amateur photographer for most of those years. During this time I have never really taken a photo of a crocodile worth writing home. In fact, I have only taken about 20 photos of crocodiles as I never really thought of them as the most inspiring of subjects out there. Africa just has this huge variety of charismatic and beautiful creatures and how interesting can a crocodile basking in the sun really be? One sleeping crocodile looks exactly like another sleeping crocodile, or so I thought.
A while ago we were entertained with the sounds of hippos fighting during dinner. This fight proved to be a lot more serious than initially thought when we discovered the carcass of a hippo the next day during the morning walk.
I went there later that afternoon hoping to add a few photos to my small collection and was immediately blown away. My wildest expectations were completely exceeded (my computer can testify to that with the hard drive protesting about the 3000+ photos that were rudely added).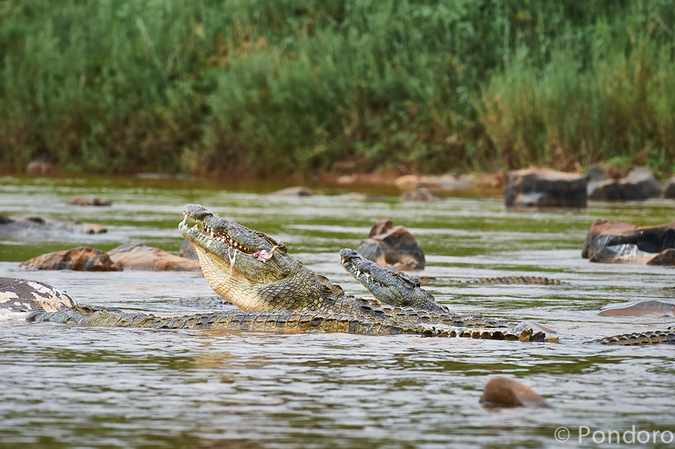 That first afternoon was one of my most enjoyable times spent in the bush as I sat alone, hidden in the reeds of the Olifants River, with more that 10 monster crocodiles feeding on the hippo carcass, completely oblivious to my presence barely 10 metres away.
They were eating in eerie silence while water splashed intermittently as they tore on the carcass or did a barrel roll to dislodge a piece of meat. The light was fading fast and it was not really the best photographic opportunity, but the memory of that afternoon will be treasured forever.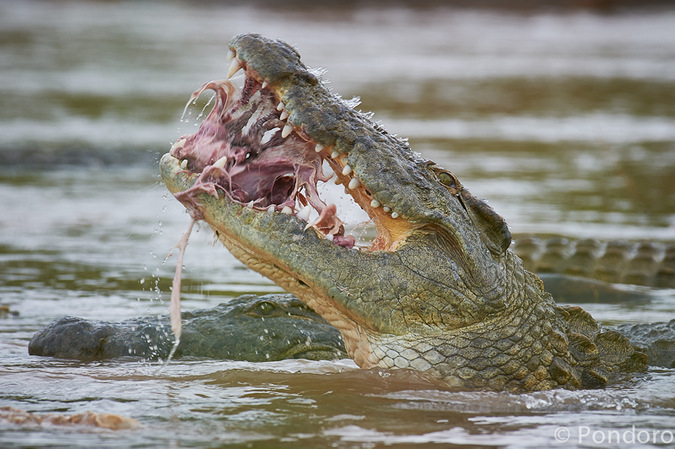 I arrived early the next morning as I knew the light would be great and was not disappointed. I did not get quite as close as the previous day as the carcass had floated downstream, but my camera's shutter release worked overtime as my collection of crocodile photos grew exponentially.