Delheim Wine Estate recently opened their private forest to the public for their annual Wild Mushroom Hunt. The hilly pine forest of Delheim, situated in the Stellenbosch winelands, is the perfect spot for mushroom picking as the shade from the trees makes for the ideal conditions when the time is right. I was lucky enough to be invited to their first public forage of the year.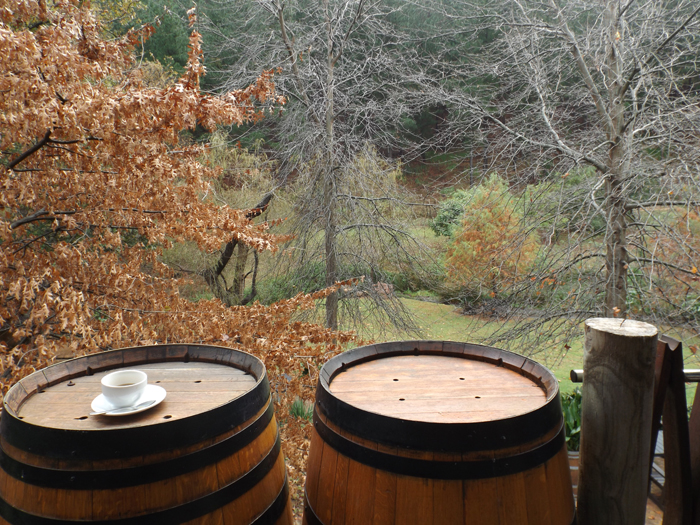 Welcomed by some piping hot gluhwein, coffee and rusks we started the morning in the cellar before receiving a very detailed brief from seasoned mushroom guru Gary Goldman. Regaling us with stories of the healing powers of mushrooms and warning us of the dangers of choosing the wrong specimen, Gary's expertise shone through as the guests diligently took notes. With mushrooms able to deliver both death and delirium, Gary gave the group some important guidelines and pointers to follow before we we started our 'silent hunt'.
"It is empowering to have knowledge about one's environment, particularly what can be used and eaten in the natural environment. So at the end of the day we hope to inspire other foragers to learn more and become comfortable in picking their own mushrooms," said Gary.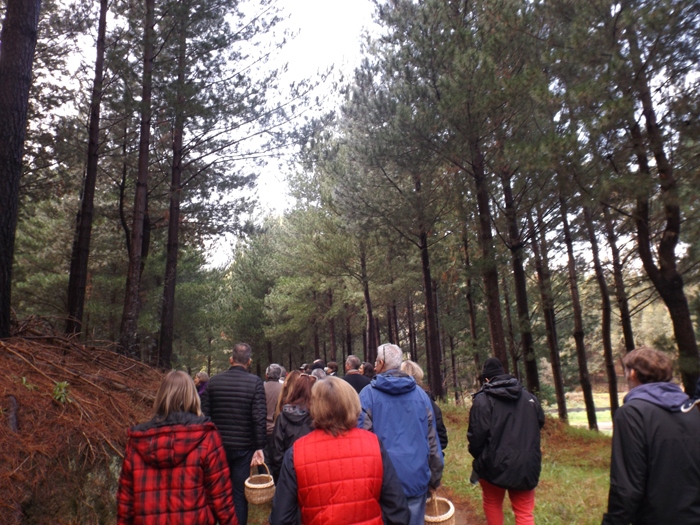 After the informative talk we set out on our excursion led by both Gary and Delheim's Nora Sperling-Thiel. With gumboots on our feet and baskets in our hands, we were ready and rearing to go to identify and pick some tasty wild mushrooms!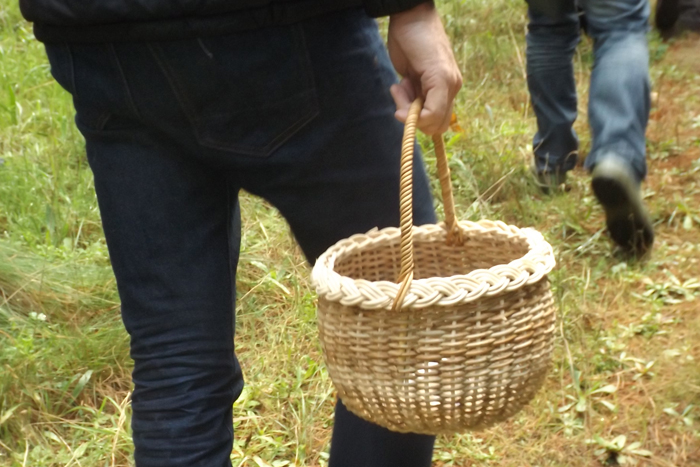 Blusher, porcini, boletus and pine rings were just some of the delicacies waiting to be unearthed as we squelched our way through the muddy forest, keen eyes fixed to the ground.
Nora, who learned the lost art of seasonal foraging from her mother and has been collecting mushrooms on their wine farm since she was a child said, "Delheim lost 95% of our pine forest on the farm during the tragic Simonsberg fire in January, but it will not deter us from sharing this magical spot with inveterate foragers and nature lovers. The pine forest was actually the only forest we were able to save, so with these exhilarating excursions on the estate we not only want enthusiasts to learn more about fungi we also want them to enjoy what's left of it."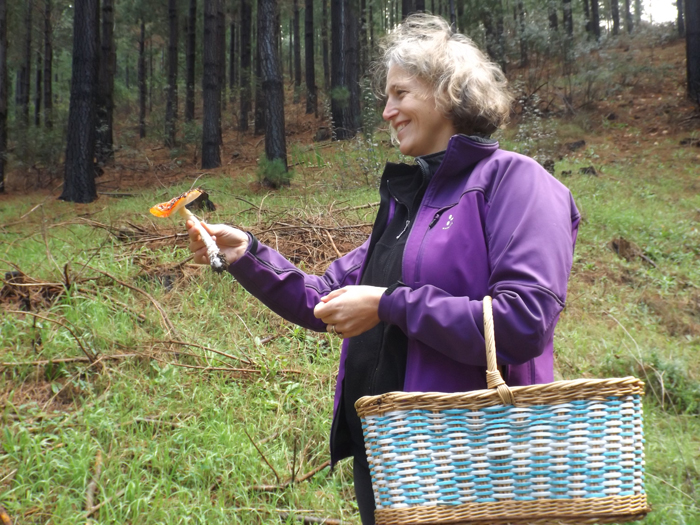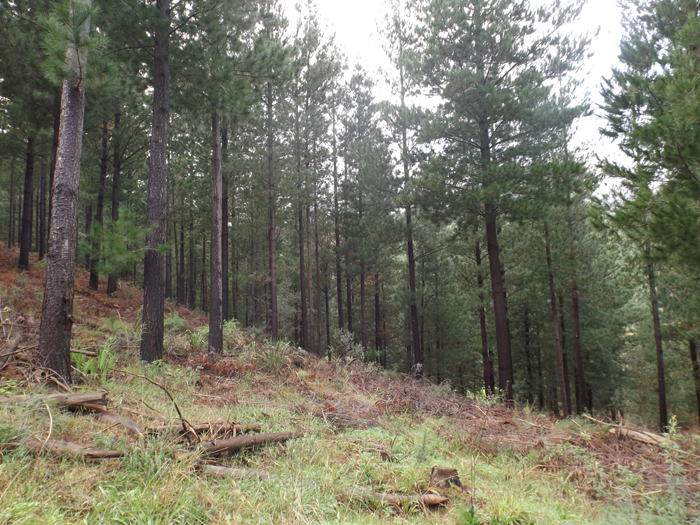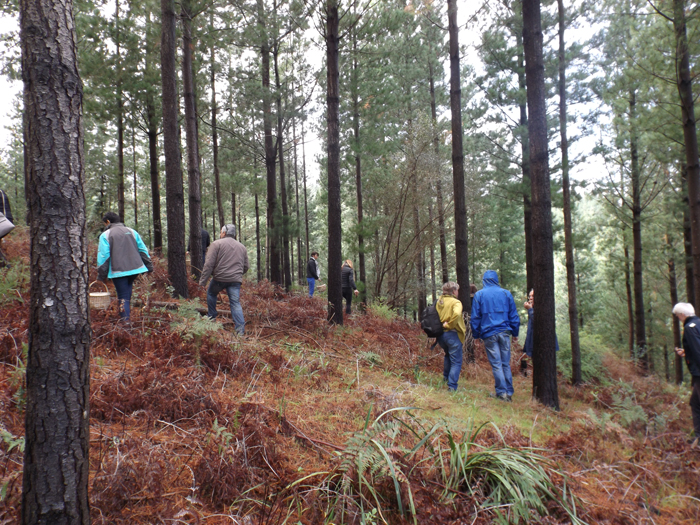 While some wet weather meant that our baskets remained a bit emptier than we would have liked, the forage still felt like a success as we continued to hone our skills to determine what we could and couldn't eat. Accompanied by Gary's energetic Jack Russels we zigzagged through the forest in search of some edible delights while discarding any fungi that looked like it might resemble something that could put you in a coma. Always erring on the side of caution, I was still a bit uncertain about which shrooms were actually safe to take home, but Gary and Nora were there every step of the way, guiding guests with a reassuring "yes!" or a "chuck it" as we presented them with an array of brightly coloured fungi.
After the forage, we hungrily headed to the estate's Garden Restaurant for a three course mushroom-inspired feast from Chef Bruce von Pressentin. Highlighting the taste sensation of the different wild mushrooms, our menu started off with a mouth-watering mushroom lasagne with homemade pasta, led to a main course of springbok fillet and ended with a delicious chocolate tart with mushroom biscotti – the perfect way to finish a day of fungi-appreciation!
For updates on the next mushroom hunt and other events at Delheim Wine Estate, be sure to sign up to their newsletter.
Subscribe to our newsletter.