Travelling to Africa can be a daunting task, especially for international travellers. Depending on where you are flying from overseas, the flights can range from 10 to 20 hours including layovers. What most people don't realise is that once you arrive at the airport with your luggage in tow, the journey to your safari lodge has only just begun.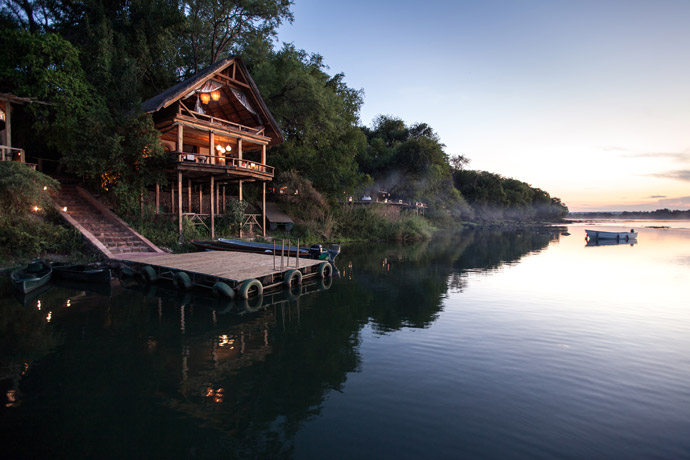 Private air charters and/or road transfers are the most common means of getting you to your safari destination. After a long haul international flight, the jet lag starts to subtly settle in and the experience can be tiresome, lengthy and well, bumpy.
If you choose wisely, you can bypass this step of the journey altogether. It is possible to find a safari lodge close to an international airport!
On the doorstep of Zambia's Livingstone Airport, you will find Tongabezi. The lodge is a convenient 30-minute drive from the airport, yet you wouldn't realise it on arrival due to its fanciful wilderness setting. Each private house and cottage is nestled on the banks of the Zambezi River and up-close encounters with hippos, elephants and crocodiles are just a boat cruise away.
To put it simply, in the amount of time you spend watching an episode of The Big Bang Theory, a Tongabezi staff member can pick you up at the airport and transport you to one of the Top 100 Hotels in the World.
This is how brilliant and seamless your holiday to the Victoria Falls could be (video starts at the airport):
httpv://www.youtube.com/watch?v=Ilwi6Jc-VKY
Here are four smart reasons to choose a safari lodge near the airport:
1. Maximise your time on safari
If you have a limited amount of time to go on an African safari holiday (seven full days or less), the best way to maximise your safari time is to find a lodge that is easy to get to. If you're already spending two of the days in the air, why not save yourself additional travel time?
Swap a two-hour road transfer with an afternoon game drive.
2. First-time safari goers
We mentioned it once and we'll mention it again – travelling to Africa can be overwhelming as it is. If it's your first time on safari, try to keep the planning and travel logistics to a minimum. Your overeager self will thank you!
Swap a 20-minute mental breakdown at a border crossing for an open-air bush bath experience.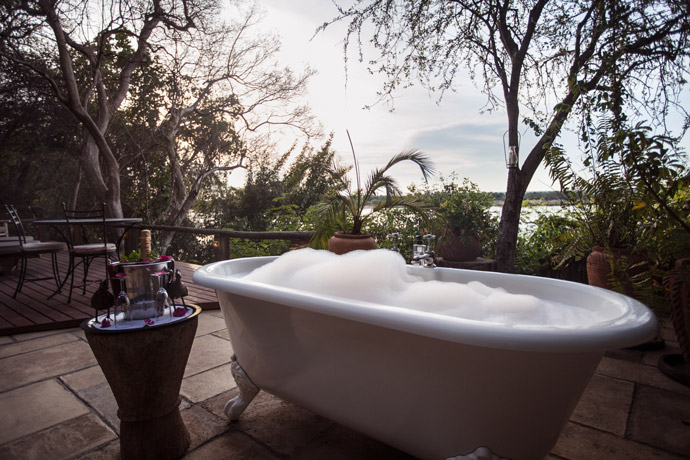 3. Grandparents and the 50+ travellers
Just because you're a grandparent and over 50 years old, doesn't mean you're exempt from going on safari. Your bones may get sore faster and your body may tire quicker, but that's just another reason to travel smarter. Starting your safari on the right foot begins with a conveniently located safari lodge.
Swap a flat tire on your rental car on a gravel road with sundowners and a good book.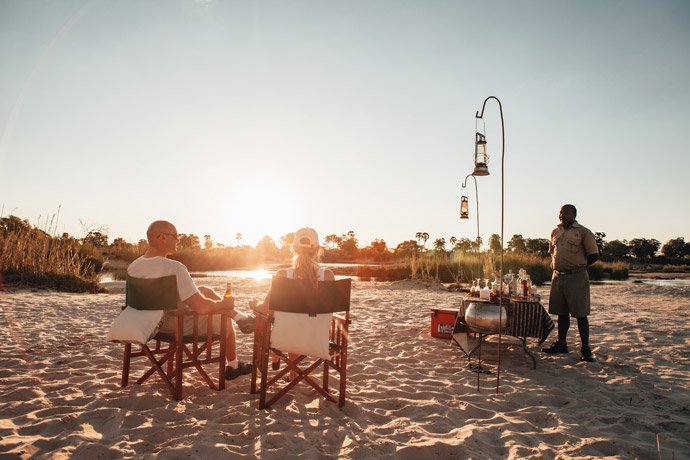 4. Travelling with kids
Taking international flights with children is no easy feat. Kids get hungry, tired and have no problem throwing a tantrum anywhere in the world. Make the first leg of your holiday less of a stress by choosing child-friendly accommodation based on distance to the airport.
Swap a one-hour private air charter flight with a safari chic family picnic in the bush.