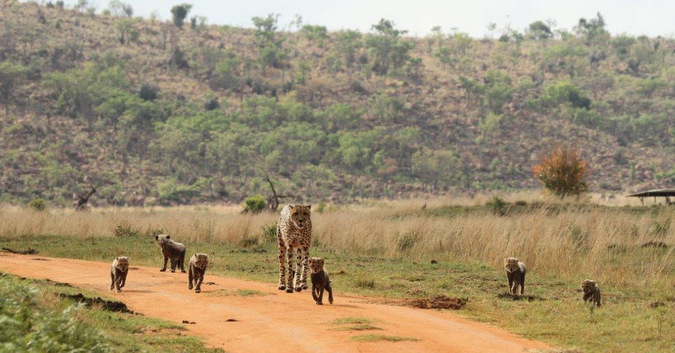 At the Big 5 Izingwe Lodge in Welgevonden Game Reserve, South Africa, we had a magnificent sighting of a female cheetah with six cubs! This is definitely considered a large litter for a cheetah.
Our first sighting of them was in the southern area of reserve a few weeks ago when we came across a female cheetah being chased by a lioness – who is part of the Southern Pride. We could not understand why the cheetah female kept charging back towards the lioness, who in turn would chase the cheetah.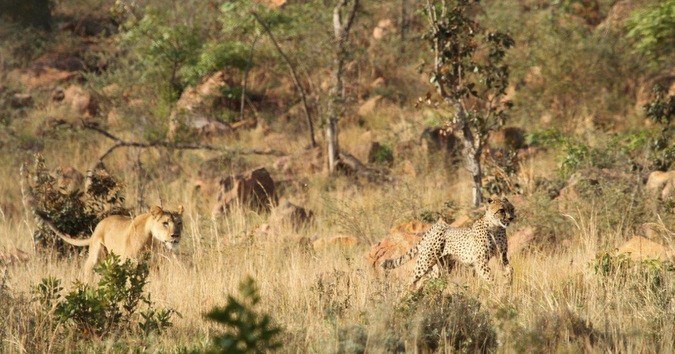 This went on for some time, until the lioness was exhausted and retired to the side of a hill. The female cheetah was salivating and stressed by the whole experience and we followed her at a distance. She went up the rocky mountain side (on the opposite side to where the lioness had gone up), and suddenly six tiny cheetah cubs appeared from behind the rocks!
The female cheetah had in fact being trying to lure the lioness away from where the cheetah cubs were hiding.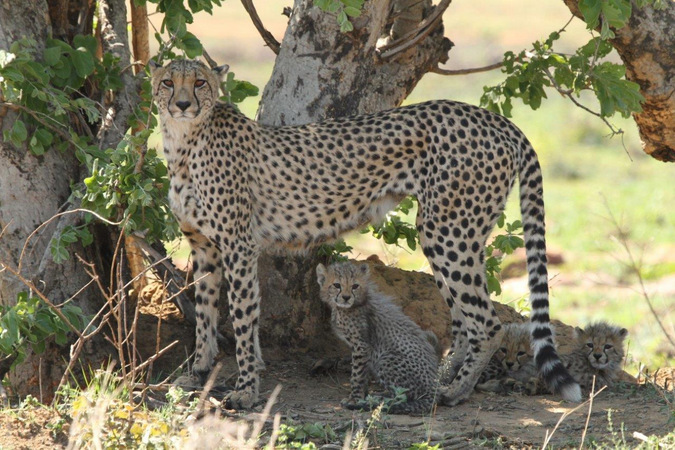 It is a known fact that lions and hyenas will kill baby cheetahs – to eliminate them as competition for food. This female cheetah rested for a few minutes and then led her six babies straight up a rocky mountain side, right to the top. We watched with binoculars and noticed that the cheetah was staring at a point just behind our vehicle.
True to form, the lioness had reappeared and was hot on the cheetah's trail. The lioness wasted no time in following the cheetah and babies up the rocky slope.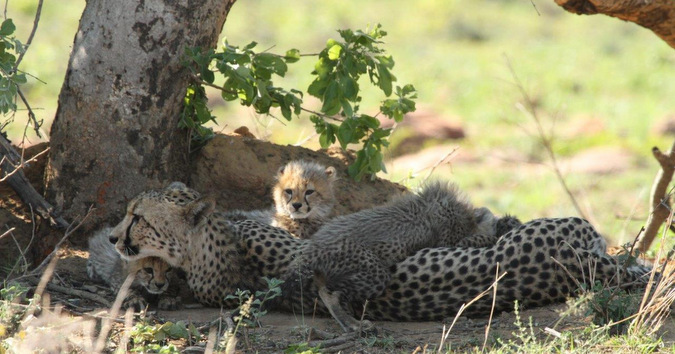 We drove our vehicle to the other side of the hill and waited. The photo of the cheetah with her cubs walking towards our vehicle was taken as she came down the hill while leading them to safety. There was no sign of the lioness, and we presumed that she had given up the chase.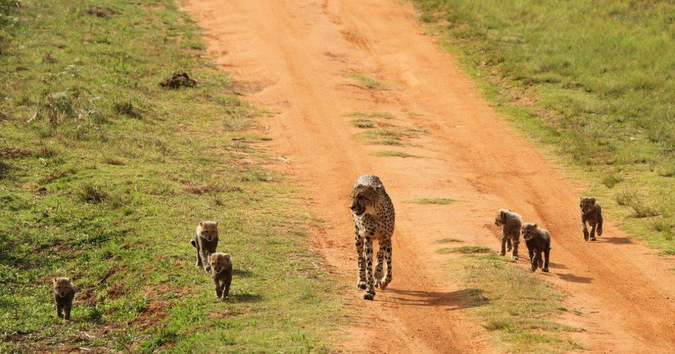 We saw them a couple of days later, and the six cubs were with their mom, who had killed an impala and was feeding.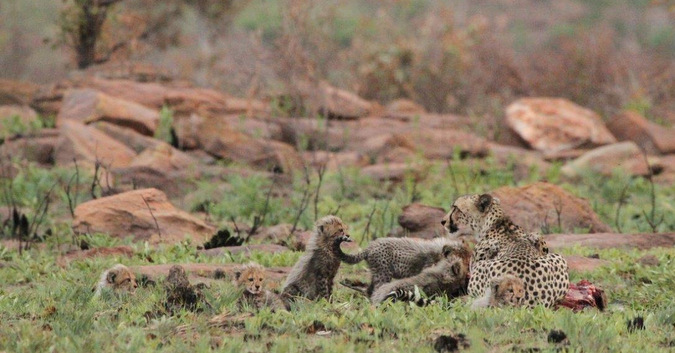 Most recently we spotted her again, this time only four cubs – who were quite playful and alert – were spotted with her. They seem to be a real handful for their mom, who remains vigilant for any potential danger.