Flowing through the centre of the Luangwa Valley, the Luangwa River is a life-blood for one of Africa's prime wildlife sanctuaries.
This extension of the Great Rift Valley is one of the last remaining major rivers in Africa, and even in the world, that has not been damned for hydropower. The river is fed by dozens of sand rivers, that come down during the rainy season, and it eventually makes its way into the mighty Zambezi River.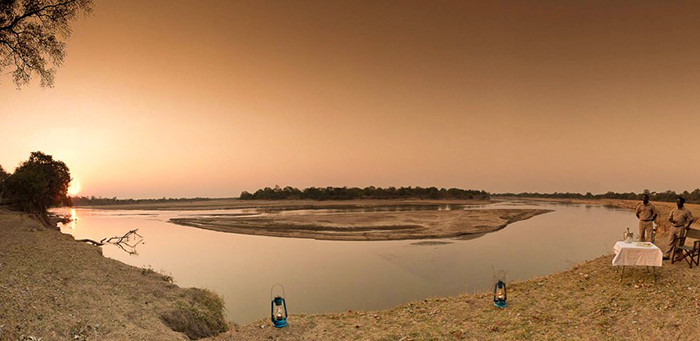 During the annual rainy season, the river rises and floods into lagoons and channels, and changes course. This results in a dynamic flood plain river system, fertile soils and lush vegetation that ensures a game rich area, ideal for wonderful wildlife sightings. And what better way to experience all this than by boat? Boating down the Luangwa River, through lagoons and flooded ebony groves, provides a view of the valley which is normally inaccessible by the traditional game vehicle.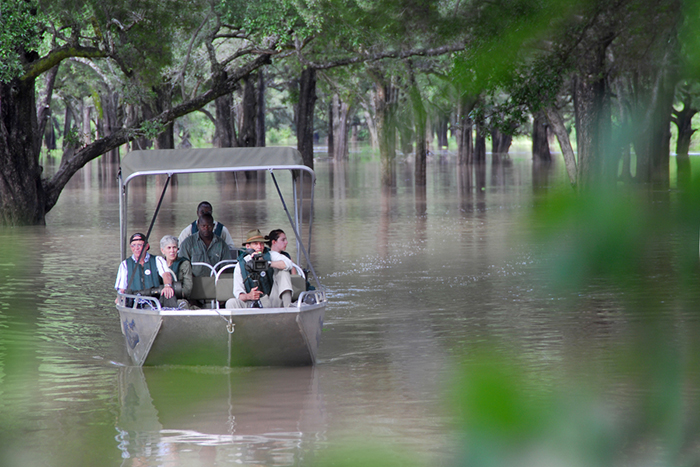 A relaxing and non-invasive option
River journeys down the Luangwa are special not only because of the unique access that they provide, but also because they are a genuinely relaxing and different way of experiencing a safari. It is also a much quieter way of travelling. This makes it less-invasive to the wildlife and can allow for some really special encounters with some of those 'river-dwellers' that we usually can't get too close to.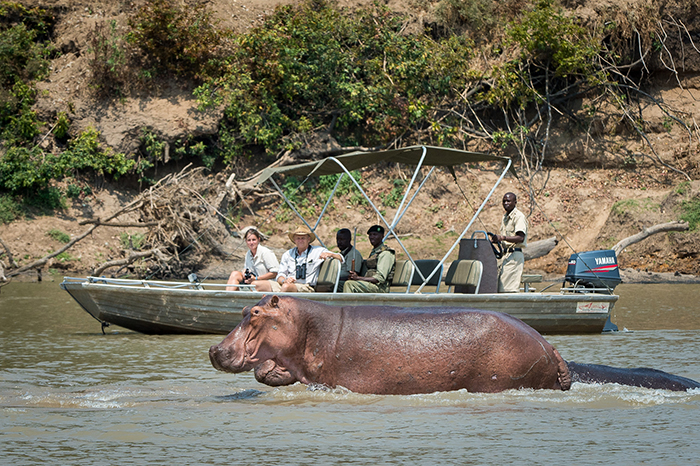 Unique wildlife viewing
While there is no denying the thrill of seeing a hippo up-close, it's not just the wildlife in the water that you'll be able to see on a boating safari. The thick, riverine forest that surrounds the Luangwa River is home to a prolific amount of wildlife that use the river and its surrounding lagoons as their primary water source. One second you could be watching a herd of impala quietly drinking at the water's edge, next thing you're watching a thrilling lion hunt! Just because you're on a boat doesn't mean there is any less action than a game drive.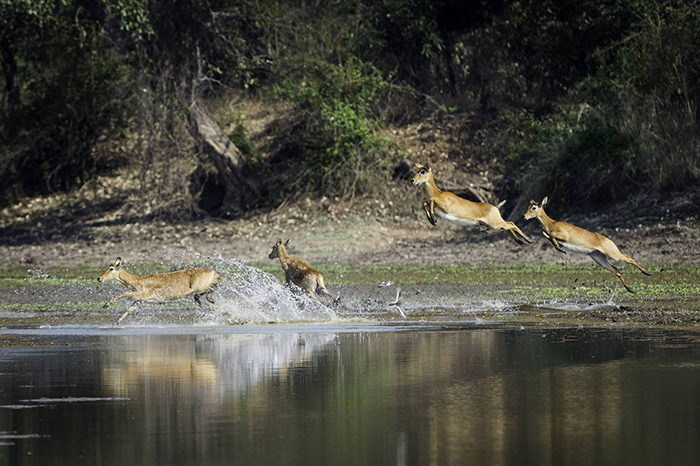 Prolific birdlife
The Luangwa River is paradise on earth for birds. The Luangwa National Park boasts approximately 400 of Zambia's 732 species of birds appearing in the park, including 39 birds of prey and 47 migrant species. It goes without saying that there is plenty for birdwatchers to spot!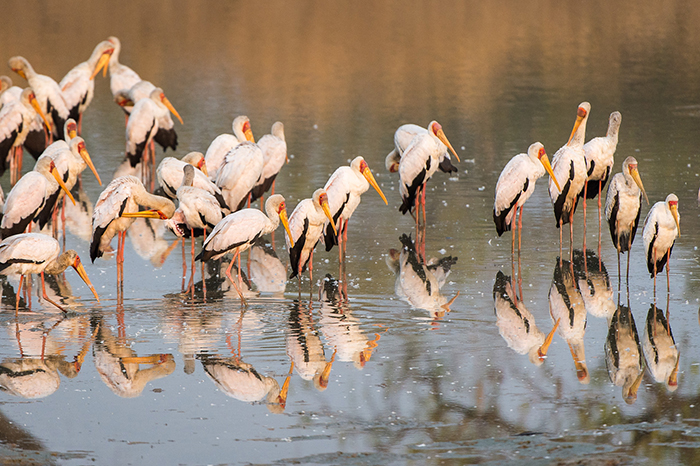 At Robin Pope Safaris, we offer river journeys and boating safaris from our Luangwa River Camp, Nsefu and Nkwali camps. To be in the heart of the park at peak flood time, staying at the first camp built in Zambia, Nsefu, with the river being your only access, is quite an experience. Find out more here.