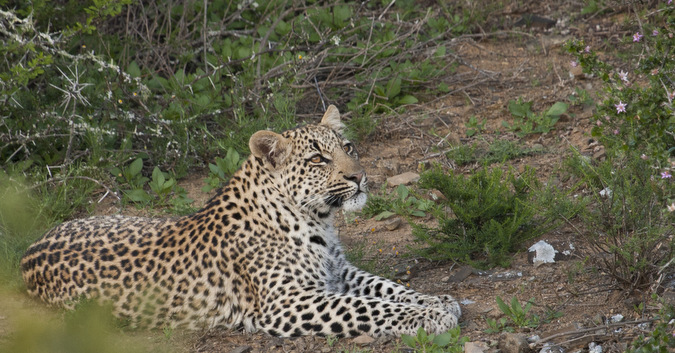 Written by Marc Bowes-Taylor
Being out on safari is about connecting with nature, more than simply seeing amazing animals and birdlife, it is witnessing the next chapter of an ancient and incredible story unfold, it is the 'bush theatre'. No pre-read scripts or "take twos", simply raw and uncut natural reality.
Our master performance took place in a heavily vegetated valley minutes from Ecca Lodge in the Eastern Cape, South Africa, where we knew of a leopardess and her two cubs had stashed a kudu kill. We switched off the engine, anticipating something with each glance between the bush and open spaces. We were soon pleasantly surprised by a lonesome brown hyena turning up – it was a breathtaking opening scene.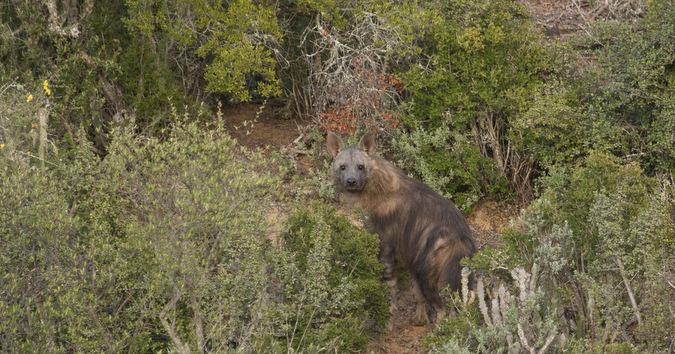 Knowing of their shy nature we did not expect it to stay long. However, it was hesitant about leaving, looking down over its shoulder until it reached a vantage point.
Resting in the drainage line below we saw what we came here for, one of the stars of the show: a leopard cub. Not fazed by us nor the solo scavenger, but fixed on the white-necked raven flying above. Only the raven could see what was coming next. Our intimate scene came to an abrupt ending when trumpets and cracks introduced the elephants as they came running down through the valley!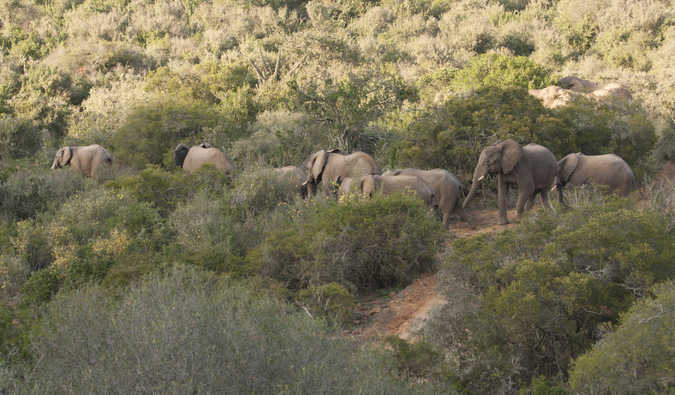 As the elephants came through the hyena headed elsewhere, and the young leopard cub moved into the thick cover of the drainage line, just like that drawing the curtain on a one day only, once-off piece of bush theatre!