The world of conservation is sometimes a cruel and sad one. Often, people are left with a sense of helplessness, thinking to themselves "How can I possibly make a difference?"
The Truth is… EVERYONE can make a difference!
Sometimes, these sad situations see the rise of ordinary, everyday people doing extraordinary things. Captured In Africa Foundation is lucky to have many such supporters, of all ages, doing what they can from far corners of the globe. We love these people, so in appreciation of them and to show you what you can do if you want to make a difference, here are just a few of their stories.
An 11-Year-Old conservation hero
Freya Chalmers is an 11-year-old girl from England, who after hearing about the devastating poaching of rhino at Askari Game Reserve, decided to brainstorm with her mum Gemma about how to fundraise for Pit-Track K9 Anti-Poaching Unit – the specialised team deployed immediately following the recent spate poaching. Freya came up with the idea to cut off 15 inches of her gorgeous hair.
Freya says: "I wanted to get more involved in conservation because the poor animals do not deserve to be poached or hunted for their precious features. If you want to get more involved, you definitely should. It's something to be proud of and you could save an animal's life, which is a huge achievement in life! Animals are beautiful creatures and they're being poached, hunted and having their habitats destroyed. #allinpeace"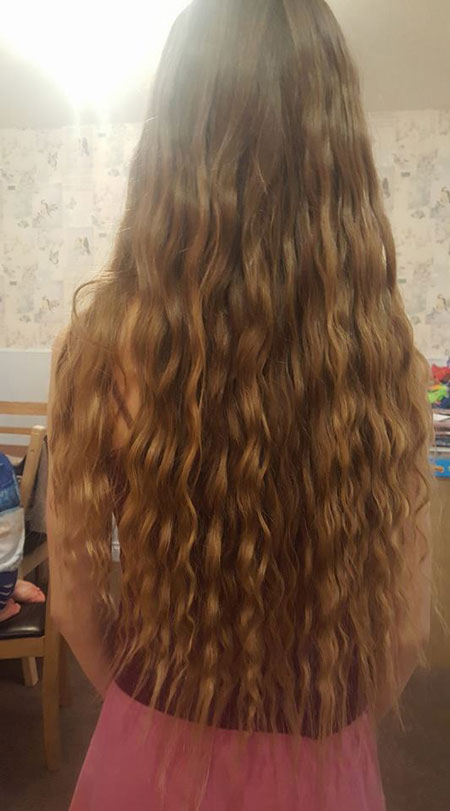 Freya has since inspired her younger sister to do the same. In the process, the girls not only raise money for Pit-Track and anti-poaching efforts, but help young girls with cancer by donating their hair to the Little Princess Trust where the hair will be turned into wigs. We couldn't think of a more special tribute.
Raising Funds, Raising Awareness
Gemma Chalmers is a business owner and crafter who has always had a love of African Wildlife. It was however after the killing of Cecil the lion in 2015 woke the world up to the plight of lions & other big cats, that she decided to become more involved. Since then Gemma has dedicated herself to helping wherever she can, donating to projects on the ground, even holding a market where she sold her own work to raise funds for Captured In Africa Foundation, and passing her own passion and determination down to her equally passionate children.
"Captured In Africa Foundation was and continues to be a clear choice for us. We know that we can completely trust that the money that we raise and donate will go to the most needed causes. To anyone questioning getting more involved I would say, do it! I know many away from Africa question if they can make a difference, yes you absolutely can. These animals need everyone supporting and fighting for them, no matter where in the world you are – there is always something that you can do"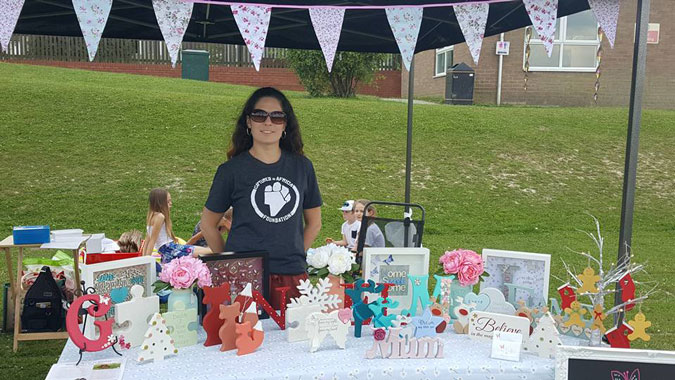 Art for Lions
Karenna Waite is a 15 Year old girl residing in America who the foundation met on Instagram. Karenna had used her unbelievable talent to showcase the beauty of our lions by doing a watercolour of Captured In Africa Foundation's Drew Abrahamson's photo of a young lion cub from Botswana's Selinda lion pride.
"The watercolour Karenna did was just so beautifully done, that we simply had to share Karenna's work. Photography is a powerful tool to use for conservation awareness, with art equally so when you see such talented young people around the world – that's to be encouraged. It's crucial to display lions like this to better inform the public of their beauty and why we should be protecting them," said Captured In Africa Foundation director & founder Drew Abrahamson.
The above is just a small selection of the amazing efforts Captured In Africa Foundation are seeing.
All Captured In Africa Foundation supporters have made, and continue to make, a huge difference. It doesn't matter where in the world you are, how old you are, what you do for a living, or whether you're qualified as a scientist or researcher, it simply doesn't matter. Africa's iconic wildlife is running out of time, and they need your help.
Use what you have and go out there and make the difference. Be Extraordinary.
Find out more about how you can help, visit the Captured In Africa Foundation website today: www.capturedinafricafoundation.com