Geita Gold Mine (GGM), Tanzania commission for AIDS (TACAIDS) and Zara Tanzania Adventures have officiated the 15th annual Kilimanjaro Challenge flag-off at Machame Gate in the Hai District of the Kilimanjaro Region, Tanzania.
The Kilimanjaro Challenge aims to raise funds from different partners through sponsorship of climbers up Mount Kilimanjaro, and to distribute these to relevant charities fighting HIV/AIDS in Tanzania. The Kilimanjaro Challenge Committee chose the best and most famous route, Machame, that took the climbers seven days to conquer.
The ceremony was officiated over by former president Jakaya Kikwete along with Kilimanjaro's Regional Commissioner, Said Mecki Sadiki and in total raised over 12 billion Tsh in funds for the fight against HIV/AIDS.
Mr Kikwete thanked Geita Gold Mine (GGM) and Zara Tours for supporting government initiatives to save the lives of Tanzanians with HIV/AIDS. The former president said: "The government and people of Tanzania are full of pride in this initiative. Tanzania Commission for AIDS (TACAIDS) has been working closely with Geita Gold Mine and Zara Tours over the last fifteen years to ensure the purpose and objective of this noble fight is achieved. This year we mark the 15th historic climb of Mount Kilimanjaro with about 100 climbers, an initiative that is approaching 2,000 people from all across the world who have participated in the Kilimanjaro Challenge."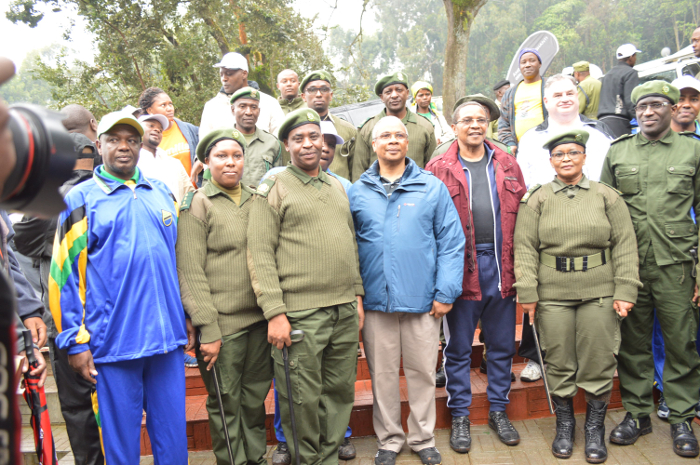 Mr Kikwete expressed his happiness that the numbers of Tanzanians infected with HIV/AIDS has dropped dramatically in recent years from over 10% to 5.1%. He said that this was helped by the hard work done by TACAIDS and its partners. In addition he stated that their, "devotion sends a message of care and love for those effected by, and living with HIV and AIDS in Tanzania".
The former president said HIV/AIDS can be beaten but that it is a national struggle involving all Tanzanians. He urged everybody to play their part at a family level, saying that parents and guardians should take time to teach their children about health and safe sex.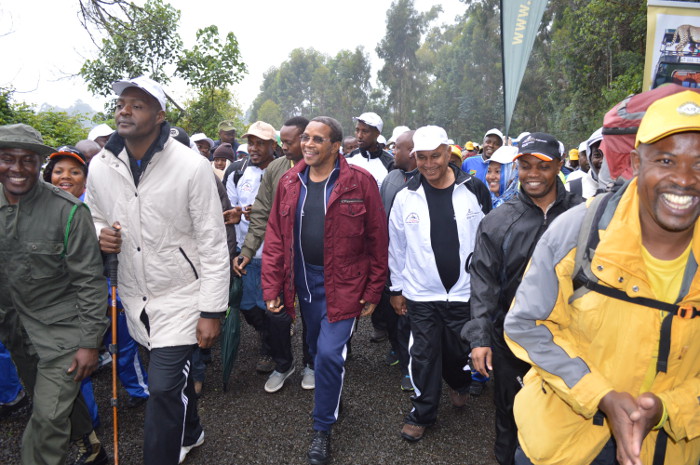 GGM Managing Director, Mr Terry Mulpeter said that the charity makes a huge impact to the surrounding communities and that funds raised are donated to more than 30 local NGOs as well as several government institutions with the result that millions of Tanzanians were benefiting and was, "proud to announce that to date through Kili Challenge we have managed to raise over 5.5 million US dollars".
He thanked the government for its support of the Kili Climb initiatives since its inception in 2002 and continued by saying this year, climbers had come from Tanzania, South Africa, United States, United Kingdom and Australia.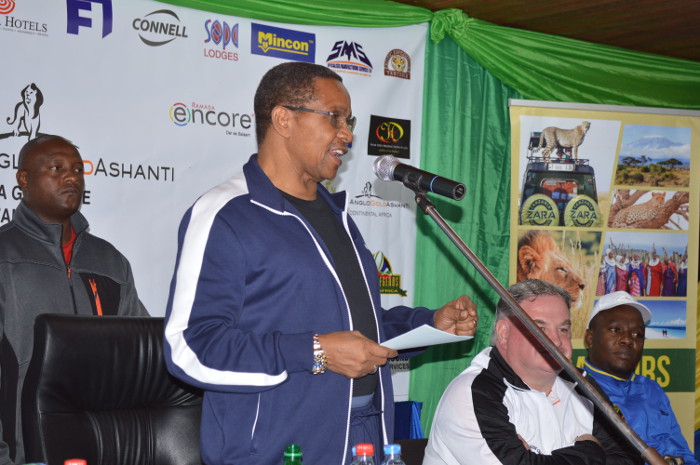 At the opening ceremony, Simon Shayo, Vice-president of Anglo Ashant said, "This year's climb began in Dar es Salaam in early May where the Minister of State, Union Affairs and Environment, January Makamba, officially launched the beginning of this great journey. The biggest message we take from this climb today is of determination, zeal and hope. You have shown us that Tanzania without HIV/AIDS is possible."
Zara Tours is currently the premier Kilimanjaro outfitter in Tanzania and one of the largest safari operators in the country. Zara Tours also runs Zara Charity, which plays a vital role in the fight against HIV/AIDS. For more information please email us or visit our website.