Written by: Herbie Schaible
When you're on safari, you don't always have to go on a game drive to see the best wildlife the Maasai Mara has to offer. I've enjoyed visits to Mara Bushtops since it opened, exploring both Bushtops' private conservancy and the wider national reserve. But one of my ultimate treats is to grab my camera and binoculars and settle into a seat next the camp's fantastic salt lick.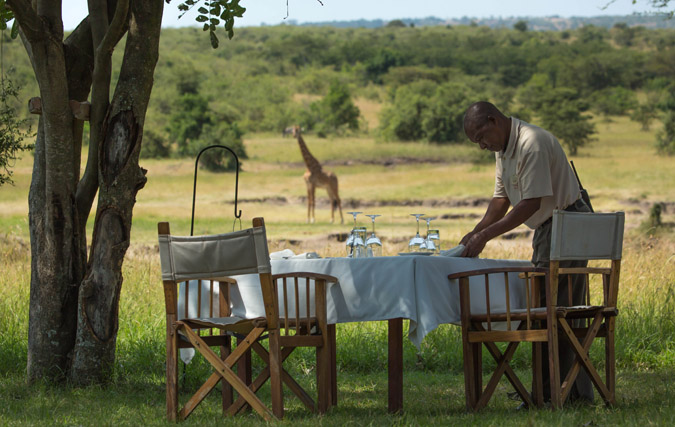 Here, with a glass of wine or beer in hand, or with a delicious breakfast or lunch in front of me, I happily while away the hours watching the procession of wildlife that ambles past this natural mineral source.
What is a salt lick?
Made up of salt deposits and minerals, salt licks provide the wildlife of the Maasai Mara with the bio-metals and nutrients they need for healthy growth and development. Naturally exposed by the weather, this abundant source of nutrients, such as sodium, calcium, iron, zinc and phosphorus, attracts all sorts of animals right to our doorstep.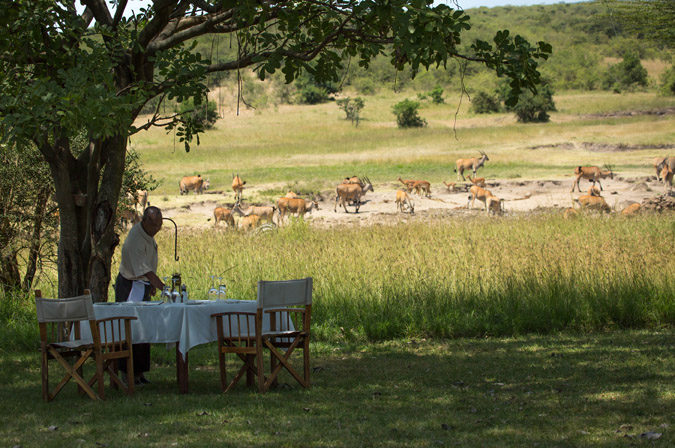 Let the wildlife come to you
What I love most about the salt lick is the sheer variety of animals that use it ­– or simply just pass by. Some of the regulars include elephant, giraffe, wildebeest, zebra, warthog, and impala to name but a few. And of course, where's there's such as wide range of prey species, you'll also find their predators – lion, leopard, hyena and jackal can often be seen at the salt lick, looking for their next meal.
And for bird enthusiasts like myself, it's even more of a delight ­– a couple of hours watching from the nearby restaurant has seen a succession of some of my favourite winged friends flitting past. Lilac-breasted rollers, crown cranes, sunbirds, kori bustards and saddle-billed storks have all swooped across my view as I sit observing one of nature's natural marvels.
Even as night time falls, the illumination at the salt lick means that these wild spectacles can be enjoyed well into the evening hours – there's always something special to see and I can tell you that a hour or two spent at the salt lick is one of the most incredible safari experiences you can have.
Subscribe to our newsletter.