Ashanti's Travel Centre staff members recently took some time out to do some wine tasting in the Cape. Here are some of the pictures from our amazing day, hopefully they will inspire the viticulturist in you too.
1. Enjoying the morning light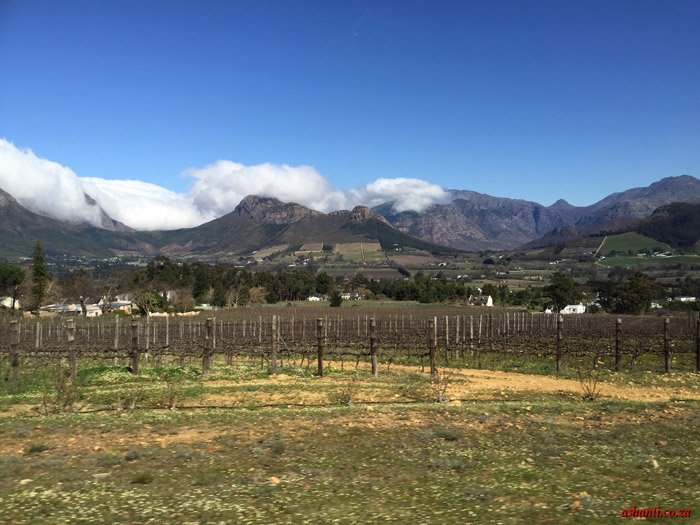 Forty minutes outside of Cape Town and one could already appreciate the green-view of the Cape Winelands.
2. Wine at 10:30am makes life feel like a dream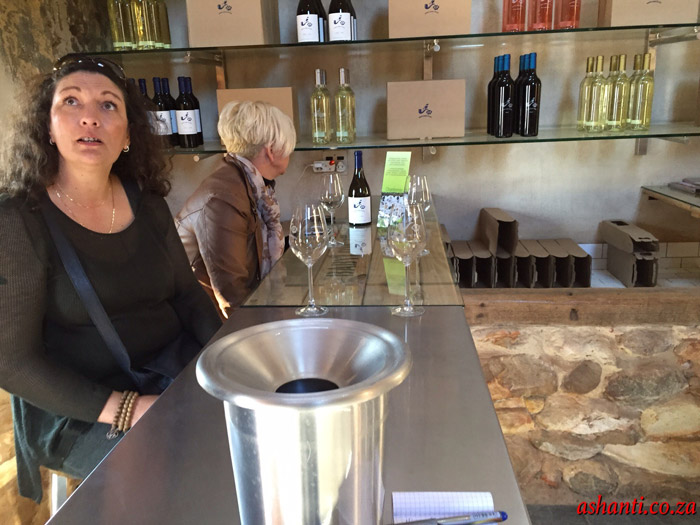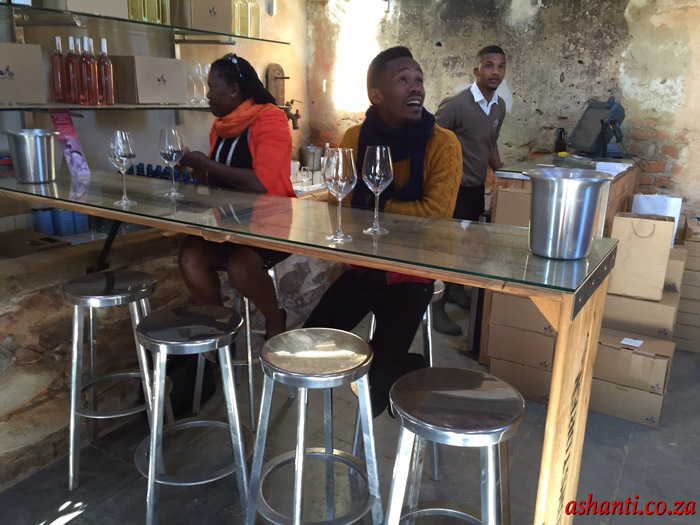 The first stop was at Babylonstoren where we enjoyed four delicious wines: Shiraz 2013, Mourvèdre Rosé 2015, Chardonnay 2013 and Chenin Blanc 2015.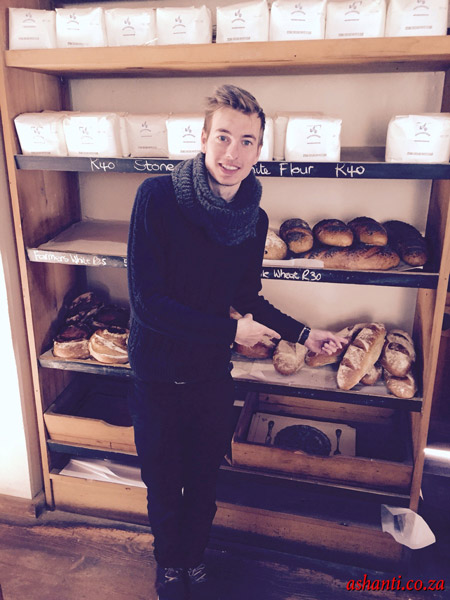 3. Learning how to make wine on the mountain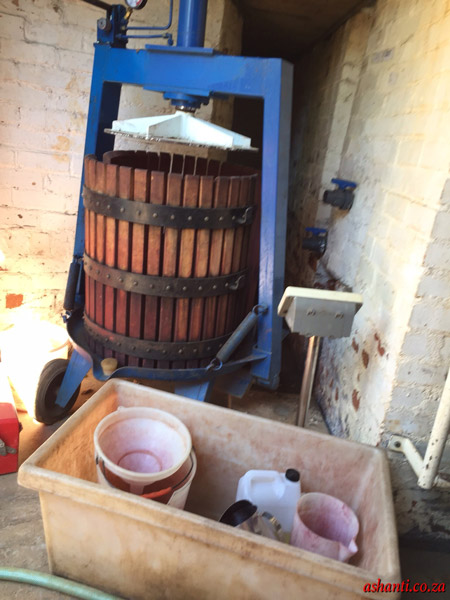 Rainbow's End farm worker Jana explained to us how the wine is made and how they put it into the barrels.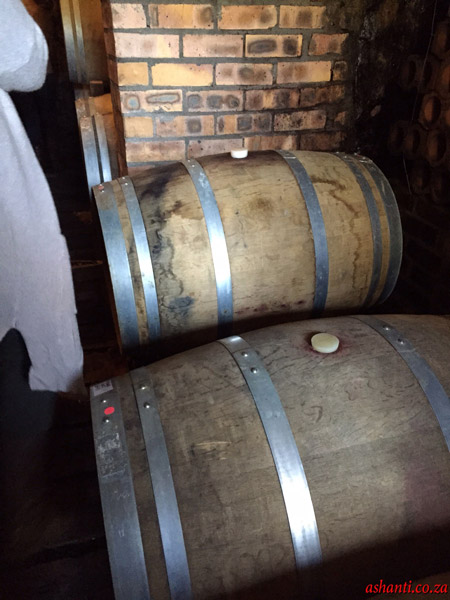 4. Meeting some farm animals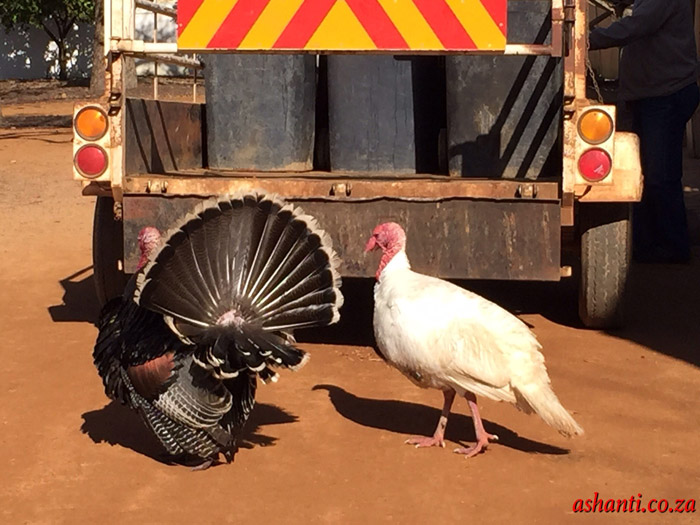 During the tour, we got to met a couple of turkeys and baboons on our way to the farms.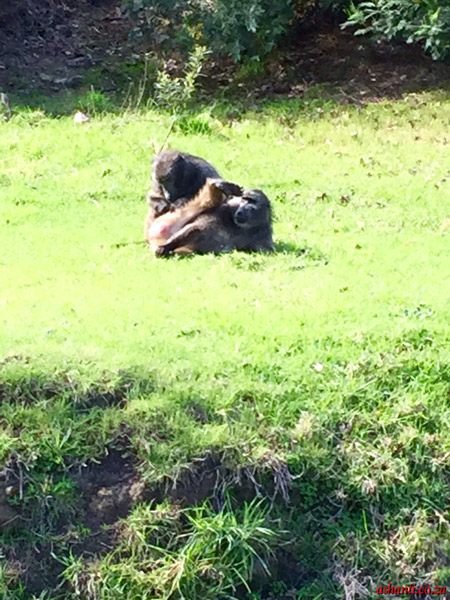 5. Enjoying a glass of wine in a typical farm setting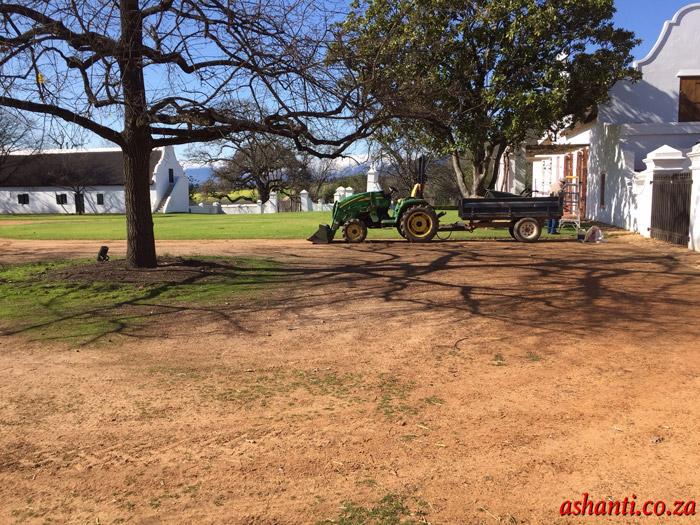 We enjoying the beautiful views and where able to see the functioning of a typical Western Cape wine farm.
6. A braai in the woods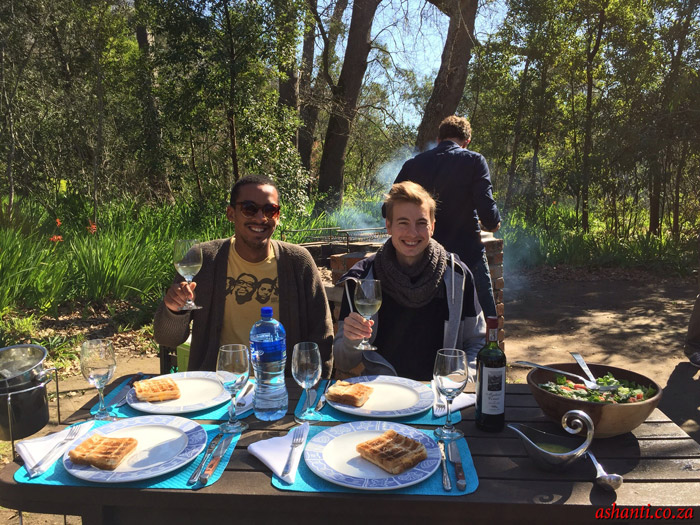 After visiting two wine farms, Andre from Travel with Andre met us with a 'braai' in the woods.
7. Sipping on vino on a lake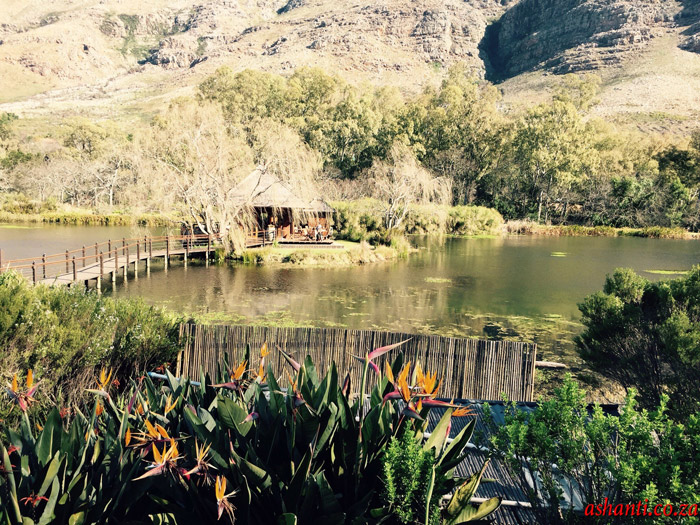 After lunch, we had the pleasure of discovering the amazing Stark-Condé and relished in the novelty of sitting in the gazebo on the lake while enjoying a drink.
8. Taking a nap in front of the mountains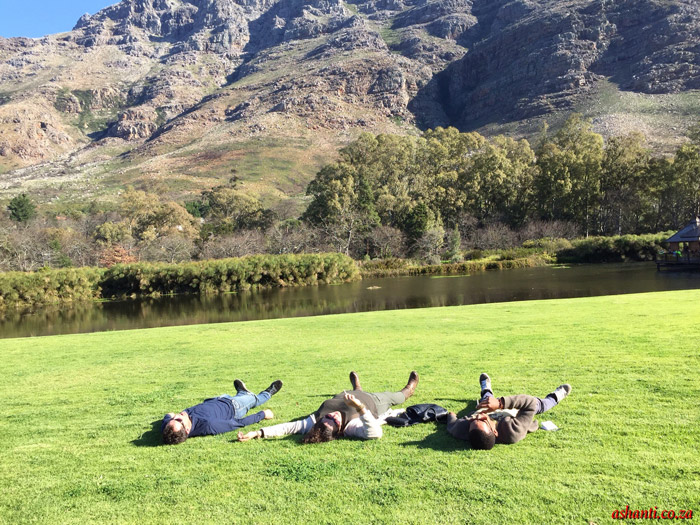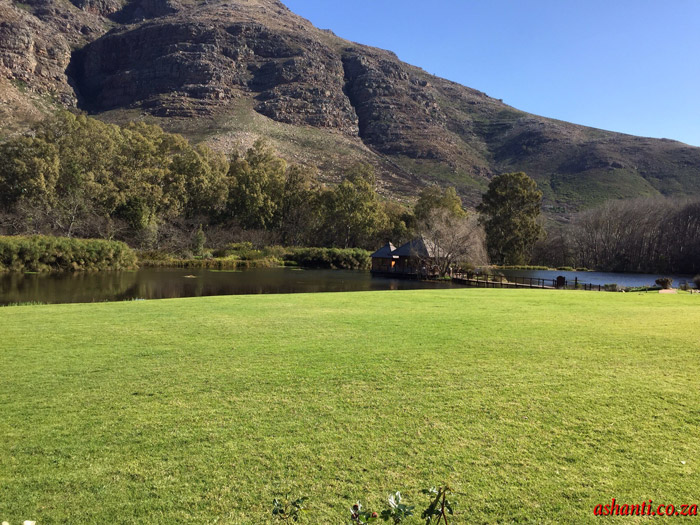 After tasting the wine, we decided to have a snooze on the inviting grass of the Stark-Condé garden and stared at the clouds.
9. Making new friends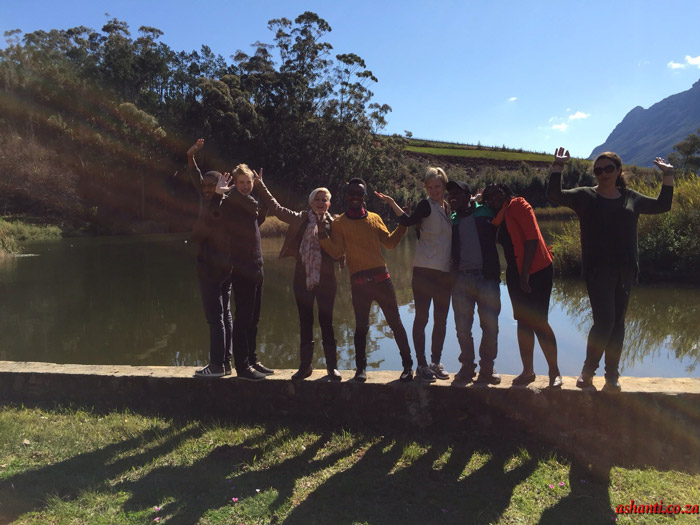 On our wine tasting tour we got to meet people from all over the world and learnt about their culture over a glass of wine.
Ashanti Lodge's staff was really amazed by our Tour With Andre. It was a good experience to discover the amazing wines of South Africa and to meet new people!
Subscribe to our newsletter.