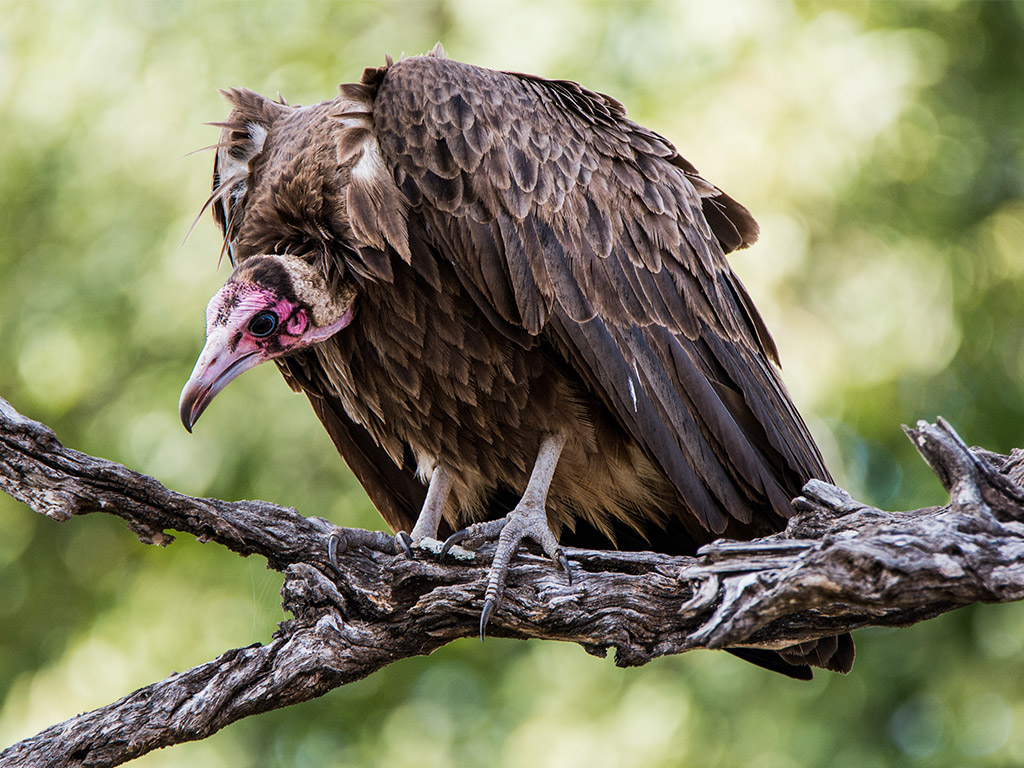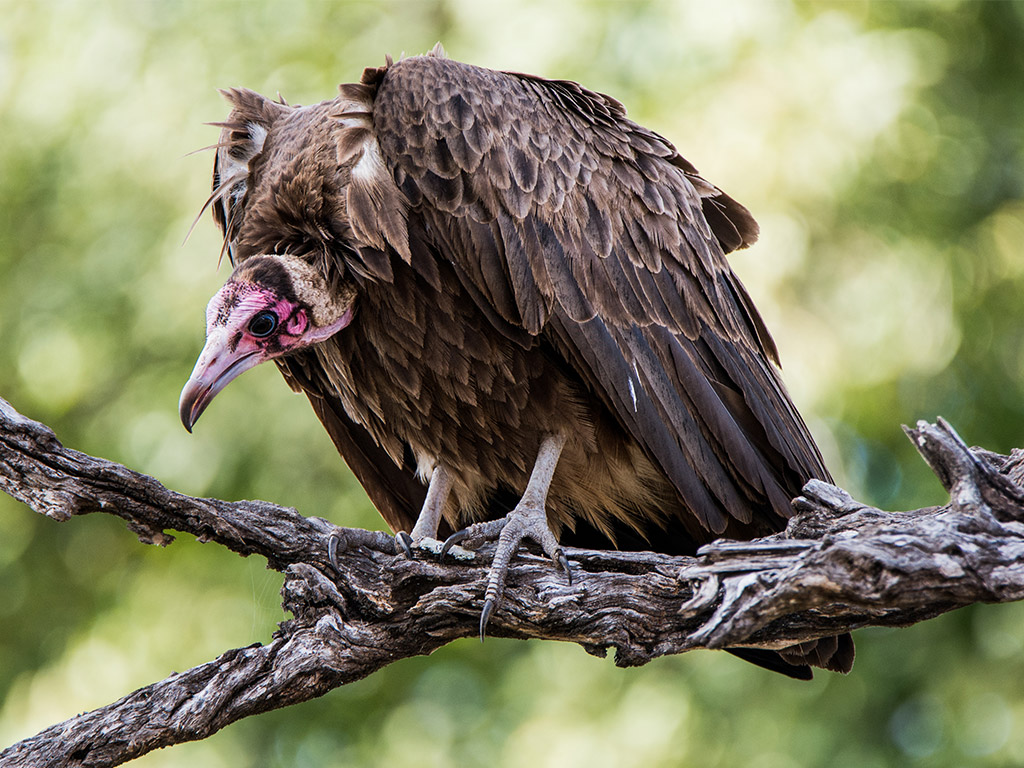 Almost 1,000 vultures (updated from 648 as previously reported) have died in various incidents across Guinea-Bissau, but the experts are not certain that the deaths have been caused by poisoning.
Editorial update 6 March 2020: The number of vulture mortalities is now nearing 1000 individuals throughout Guinea-Bissau – an unprecedented and disastrous blow to the already plummeting populations of vultures in West Africa. The dead vultures have generally been found in groups on the outskirts of towns spread throughout the country, with numbers around 300-600 in Bafatá, 400-493 in Gabú, 40-96 in Bambadinca and 23 in Quebo.  As was initially the case, most of the vulture casualties appear to be hooded vultures and the carcasses were incinerated immediately to minimise the potential contamination. Disconcertingly, the cause remains unidentified, though poisoning is still a distinct possibility, and the situation has been made all the more challenging due to political instability throughout Guinea-Bissau.

There have been no mortalities reported over the past few days which may be a positive sign, but the Vulture Conservation Foundation and the IUCN's Vulture Specialist Group continue to offer their support to the local authorities.
Vulture poisoning is one of the main threats facing vulture populations throughout Africa, and incidents have been known to kill hundreds of vultures at a time. With further reports of dead vultures coming in from other regions of Guinea-Bissau, the reason behind the deaths remains to be established.

A quick response team was mobilised to incinerate the carcasses of the dead vultures to minimise the risk of spread of either poison or pathogen and the World Health Organisation office in Guinea-Bissau is involved in case there is a potential risk of a public health threat.
Africa's vulture populations have already declined by an average 62% over the past three decades — with seven species crashing by 80%. Most of the afflicted vultures appear to be hooded vultures, which are considered to be Critically Endangered in West Africa, and this incident could have enormous ramifications for their population.
The Vulture Conservation Foundation and the IUCN's Vulture Specialist Group have both expressed alarm over the incident in Guinea-Bissau and have stressed the urgency of the situation as well as pledging support to the authorities. So far, the reactions of the Guinea-Bissau authorities have been rapid, but the main priority now is to identify the cause behind these widespread vulture deaths.
Read more about Africa's vulture species here.
Subscribe to enjoy more stories like this.
---
TRAVEL WITH AFRICA GEOGRAPHIC
Travel in Africa is about knowing when and where to go, and with whom. A few weeks too early / late and a few kilometres off course and you could miss the greatest show on Earth. And wouldn't that be a pity? Search for your ideal safari here, or contact an Africa Geographic safari consultant to plan your dream vacation.
---