Lake Bunyonyi in south-west Uganda is believed to be one of the deepest lakes in Africa, probably even the most beautiful lakes in Africa as well, dotted with numerous islands and surrounded by terraced hills.
With its scenic environs, cool weather and numerous little islands, the place has been well marked as a great spot to relax and chill out, and offers visitors a number of choices when it comes to things to see and do:
1. Relax and chill out
With its cool weather and tasty culinary delights like crayfish, here is a perfect place for relaxing after a gorilla trek or safari just before you head back home.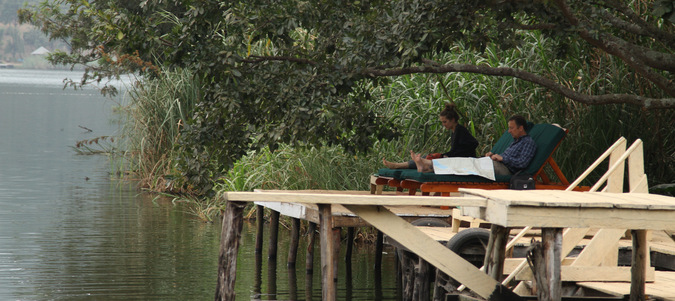 2. Get on a boat ride to 'Punishment Island' (Akampene)
Lake Bunyonyi boasts 29 islands, but of these 'Punishment Island' stands out the most.
Before the 1940s, getting pregnant before marriage was a taboo thing in the local culture. Unfortunately, girls who did fall pregnant before marriage would be canoed to this very small island where they would either starve to death or die while trying to swim ashore.
But did they really die there? Or were they rescued? Find out more about this as you canoe to see this notorious island.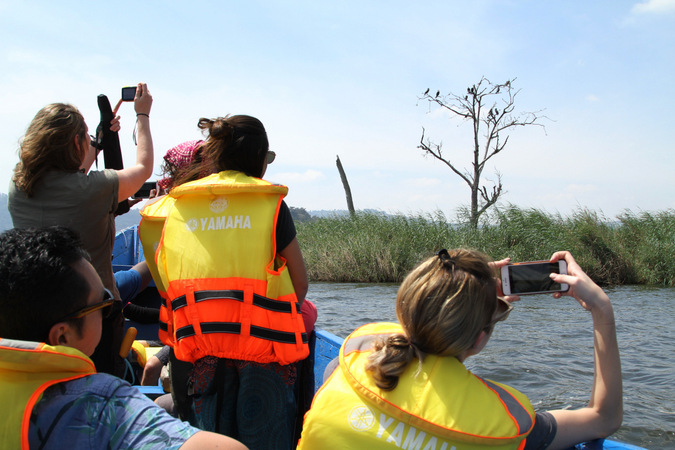 3. Explore the villages and surrounding landscapes
Take a hike on one of the surrounding hills, and be rewarded by spectacular views of landscapes. Or visit a local school and interact with school children. Or better still, try digging with the women in one of the many gardens in the terraced hills – a perfect opportunity to learn more about the people.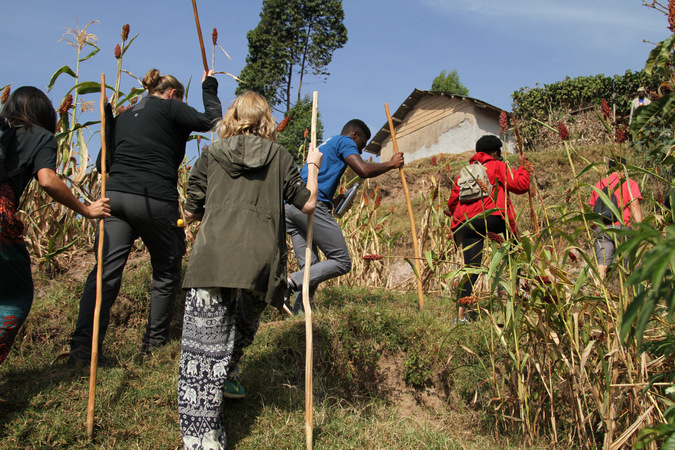 4. Visit the traditional healer
A 20-minute boat trip will land you at Sam Mulisa's hut, a traditional healer. Spend two hours with him and learn about traditional medicine practices and more about how he has turned his home into a traditional clinic.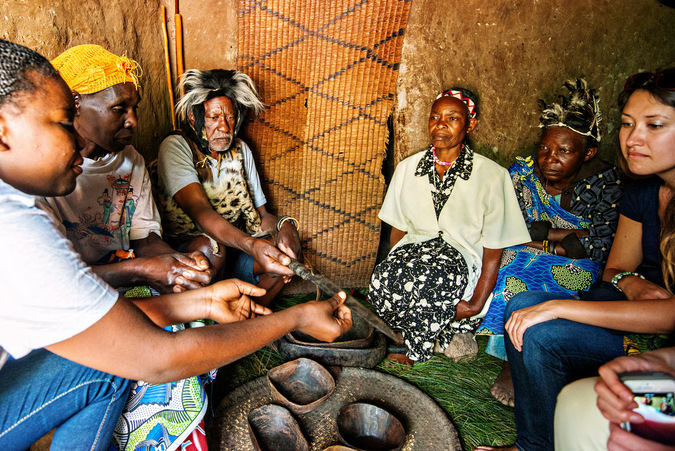 5. Go on a motorised boat cruise to the islands
You may also opt to go for a motorised cruise around the lake. Visit Bwama Island and learn how a British missionary founded a leper hospital in 1921 – now converted into a school.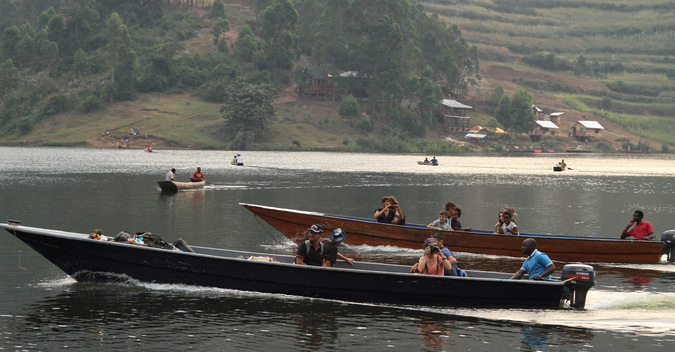 6. Bird watching
Bunyonyi means 'a place of little birds'. Just like its name suggests, the lake is home to over 200 bird species.
For the bird lovers, this is a great place for a birding excursion. You'll have some great sightings of birds such as grey-crowned cranes, red-chested sunbirds and many flycatchers.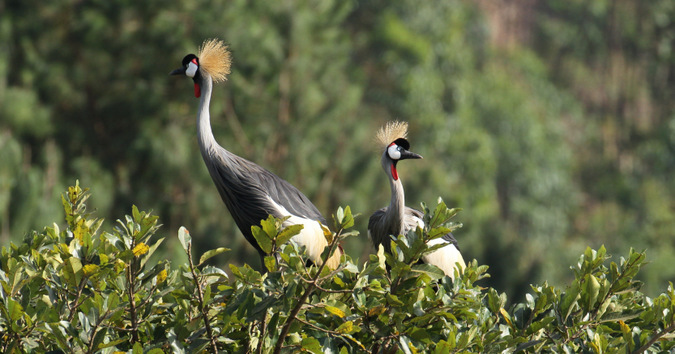 7. Swimming
Despite the depth (44m – 90m), good swimmers have a chance to take swim in this beautiful lake. There are no crocodiles or hippos lurking in the shore waters and it is bilharzia-free.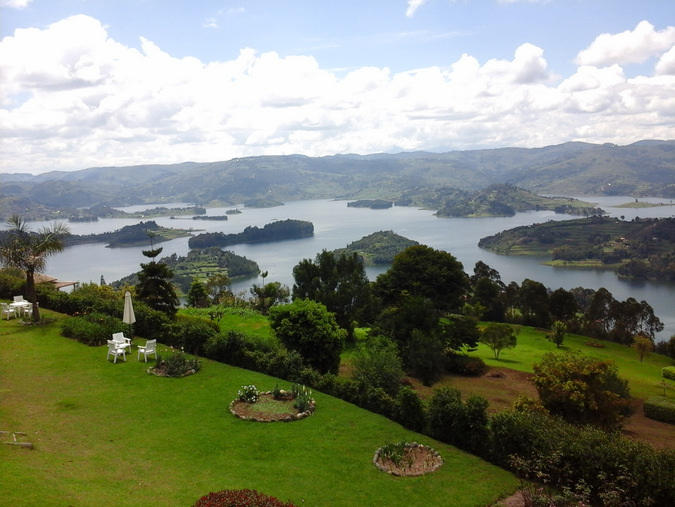 8. Visit the local market at Rutindo
There are interesting interactions to be had with the locals, and one such example is connecting with the people at a local market that happens every Friday and Monday at the Rutindo landing site.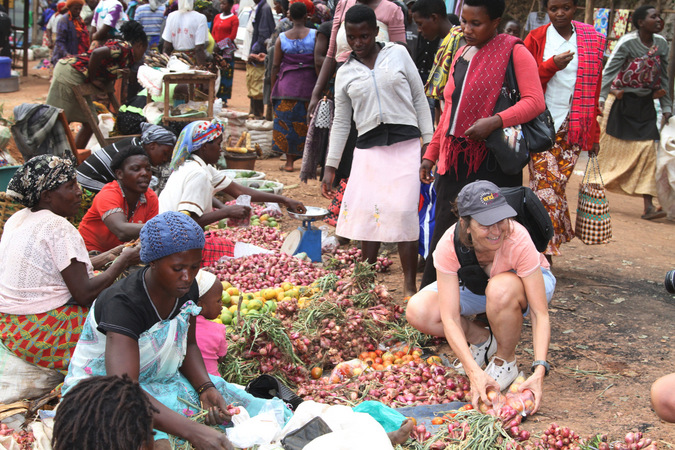 9. Ride in a dugout canoe
This is an incredible way to learn more about the lake, its people and traditions. You can go on guided tour, or simply rent your own.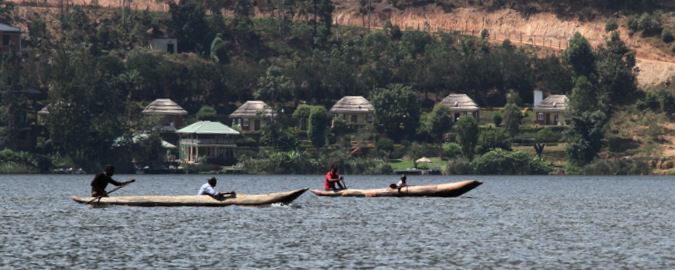 10. Enjoy spectacular sunsets
There are some great photographic opportunities at sunset when the rays reflect in the calm evening waters of the lake. A great way to end yet another amazing activity-filled day on Lake Bunyonyi!