Written by: Elephant Pepper Camp
Earlier this month, while on a game drive in Maasai Mara National Reserve, some of the guests of Elephant Pepper Camp enjoyed a rather unusual sighting.
One of the guides had spotted a female cheetah and her four cubs hunting some Thompson's gazelle.
In order not to disturb proceedings the guides stayed put, watching from a distance. All of a sudden the female cheetah decided to jump onto the roof of the vehicle with three of her cubs following.
The fourth cub also jumped onto the roof – but unlike the rest of his family which used the rear spare wheel for leverage, he attempted to clamber up the side of the vehicle but ended up landing on a seat! He was as surprised as the guests!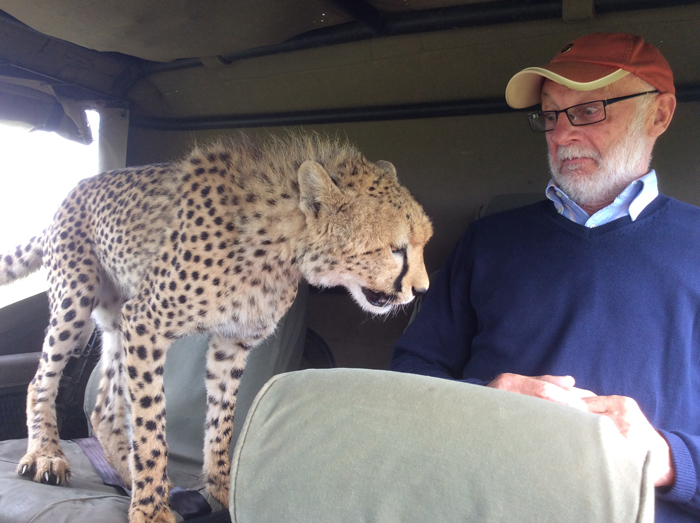 The guide advised everyone to stay calm and wait until the cub moved on – he did not want to panic or injure the cheetah and put the guests in any danger.
Sure enough, the young cheetah soon jumped down and the mother and other cubs left too, heading off to pursue other adventures…
While we are used to these lovely cats being very relaxed around guests, we have to admit this is the most relaxed we've seen them!