In a brutal manifestation of how out of control the rhino situation is in South Africa, Thula Thula Rhino Orphanage was attacked, baby rhino/s killed, care-givers savagely beaten and a young woman sexually assaulted.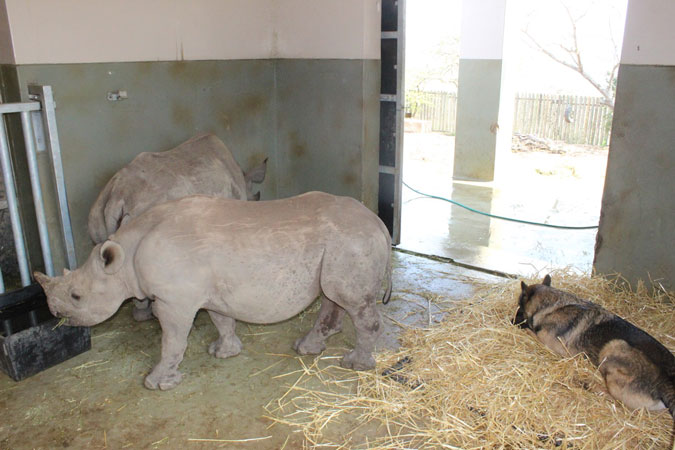 On the night of 20 February 2017, the relative sanctuary of Karen Trendler's revered Thula Thula Rhino Orphanage, set on a hilltop amidst a sea of rural villages in KwaZulu Natal, was shattered as 5 men brazenly breached the security system and brought destruction and chaos to this special team of people and their rhino babies. Karen was not at the orphanage at the time of the attack, and her young team were subjected to the horrific ordeal.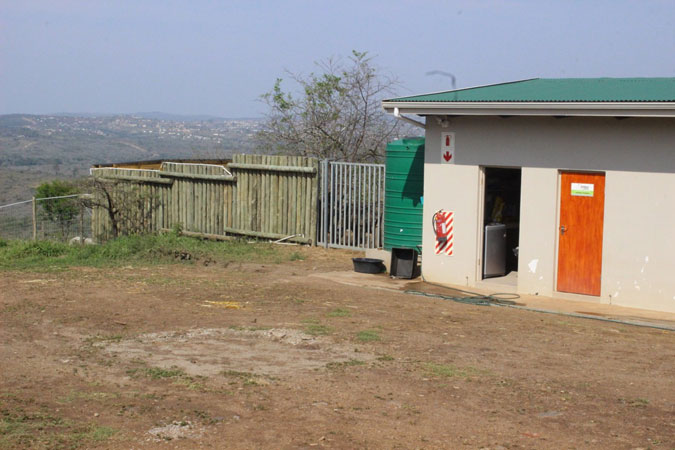 The team from Operation Rhino 7 – the national South African Police Service anti-poaching programme – were alerted and have already impounded a vehicle and rifle and arrested 2 men in nearby Ermelo. They continue to work hard to bring the perpetrators to book. Update: the 2 men arrested were not involved in the Thula Thula attack – they are being held on other poaching charges.
The identity of the woman that was sexually assaulted will hopefully remain confidential. Exact details of how many rhinos were killed are sketchy, but one baby had to be euthanized the following morning due to its injuries. Thula Thula Rhino Orphanage staff members, the baby rhino care-givers, need your positive energy right now. They also need privacy, as they pick up the pieces and start the long journey to mend themselves. The team is understandably extremely traumatised, and members of the public are requested to direct their focus on putting pressure on the South African government to bring about change. Please also be patient, as more information will be made available in due course.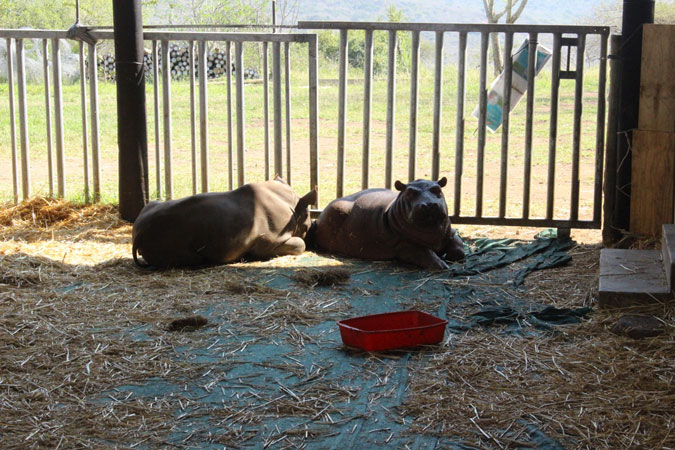 This incident is a sad indictment of how violent criminals are now the chosen tools of trade in the savage rhino poaching industry. Surely this is a turning point for South Africa's beleaguered rhinos and their protectors? Surely the South African government now has to at last take a stand and stop fiddling while Rome burns?
For regular updates refer to the Facebook page Outraged SA Citizens against Poaching
HOW CAN YOU HELP?
Karen and her courageous team need your help right now, and donations are by far the most effective way of helping in this hour of need.
Paypal
Lawrence Anthony Earth Organisation, via the email address yvette@earthorganization.org
South Africans: Telegraphic transfers to bank account
Bank name: First National Bank
Account name: Lawrence Anthony Earth Org
Account number: 62080145983
Account type: Cheque account
Branch code: 223526 (Westville)
Swift code: FIRNZAJJ