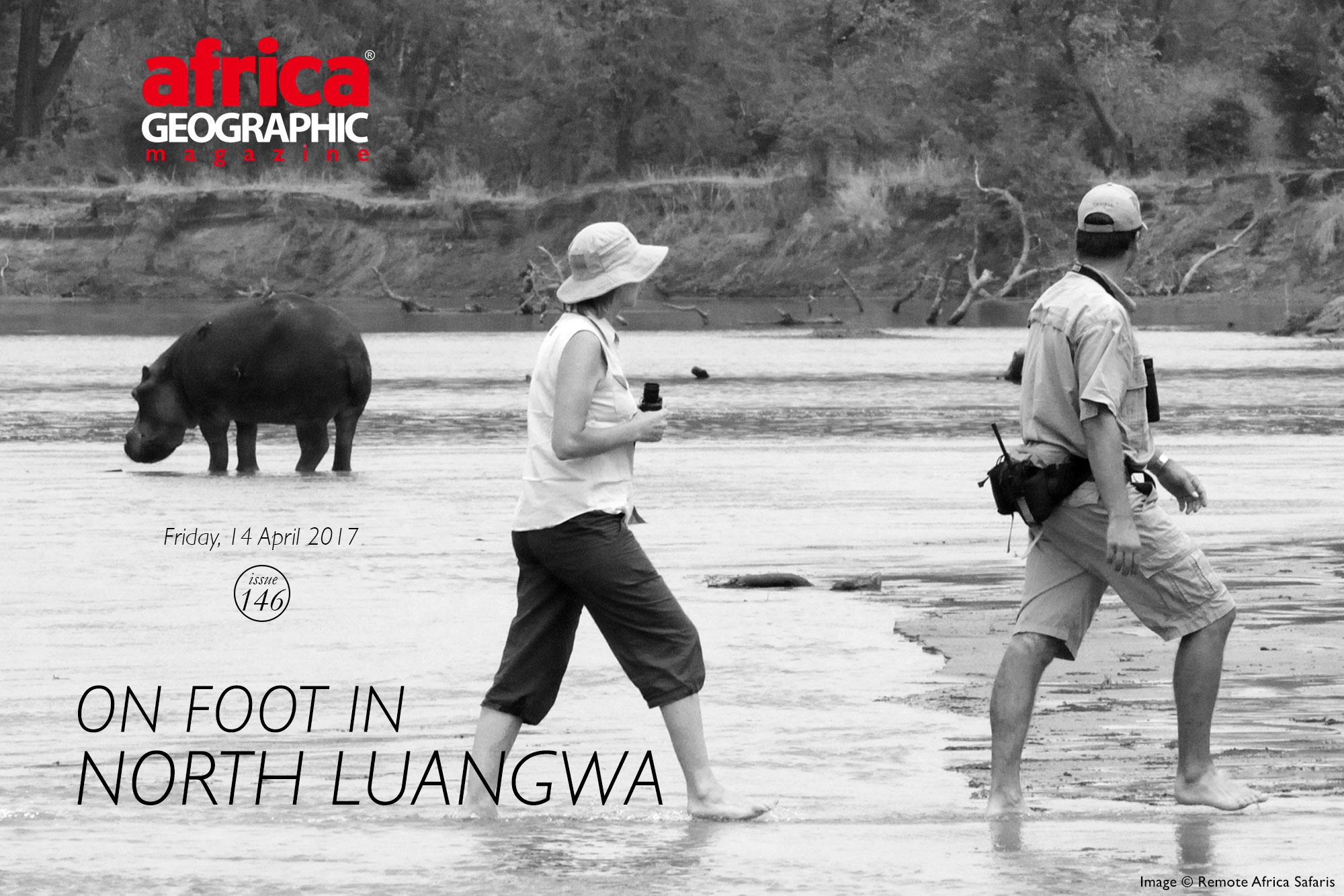 A walking safari in Zambia's North Luangwa National Park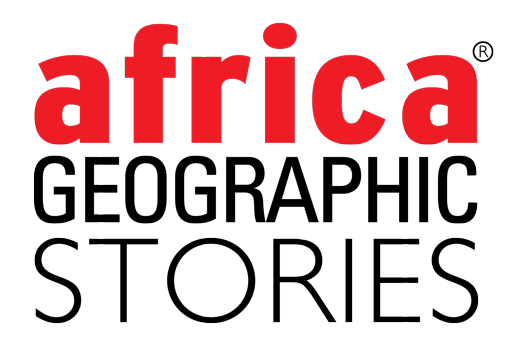 Brent, our guide, and Lazarus, our scout, took the lead. Special, our tea bearer and the extra set of sharp eyes, brought up the rear. With final instructions ringing in our ears – "No loud noises, pay attention, DO NOT wander off!" – we set out in single file.
I've been going on safari in Africa for more than 20 years, but I've never had an experience to match my first walking safari in Zambia's North Luangwa National Park.
We swished through long grass, splashed across rivers, ducked under branches, and occasionally stopped to untangle ourselves from wait-a-bit bushes. On foot in the bush, you're aware of faint rustlings in the undergrowth, twigs cracking underfoot, orchestras of bird calls, and the puku alarm whistles and impala barks as they catch sight of you. An occasional distant roar of a lion, or the more nearby trumpeting of an elephant, keep you aware of your surroundings – and your fragility.

North Luangwa is a vast tract of untamed land. Covering 4,636 square km, it's one of the last truly wild places in Zambia. Here, where the Great Rift Valley extends down into north-eastern Zambia, the Luangwa River has, over millennia, carved a uniquely beautiful landscape.
This is an area of primordial wilderness. North Luangwa is home to Zambia's only black rhinos. It's the nation's elephant stronghold and has one of the highest lion densities in the region. We'd come to a remote bush camp to explore it on foot.
The beauty of a walking safari in North Luangwa is that you experience the bush as an almost invisible observer. This is not a Big Five 'box-ticking' safari. It's an intimate, personal experience. It's a time of total isolation, in one of the last significant wildlife areas on the continent. With few roads and only a handful of people inside the park, you're highly unlikely to see any humans aside from your guide, camp staff and fellow guests.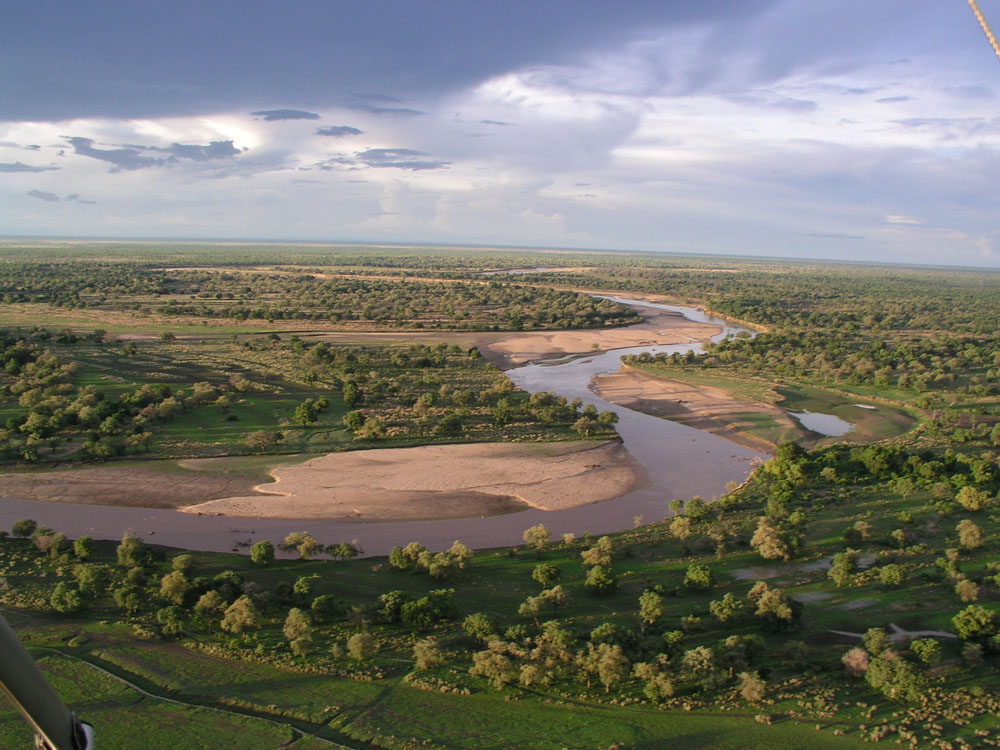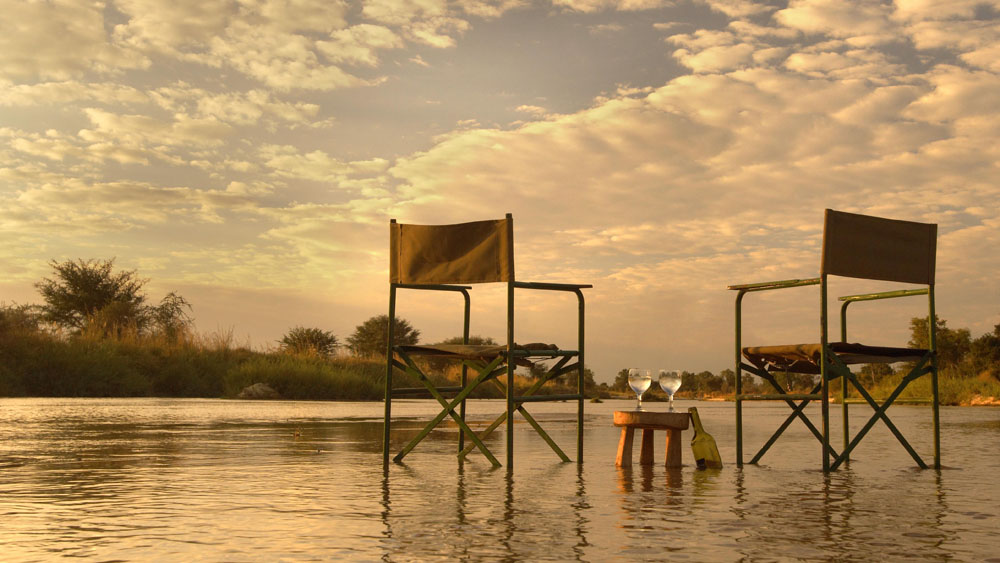 Although it was declared a game reserve in 1938, the North Park, as it's commonly known, was accessible only by the game department for more than 30 years. In 1972 it became a national park. In the early '80s, one company was granted a concession to operate walking safaris. For several years, they were the only safari operators in the park.
In 1986, scientists Mark and Delia Owens of 'Cry of the Kalahari' fame, set up a research station in the park. Through their influence, and as a way of curbing poaching, authorities allowed a handful of other operators to conduct walking safaris.
Even now, access to North Park is tightly controlled. It's not open to the general public, and there are no permanent lodges. The only way to visit is through one of the few walking safari operators.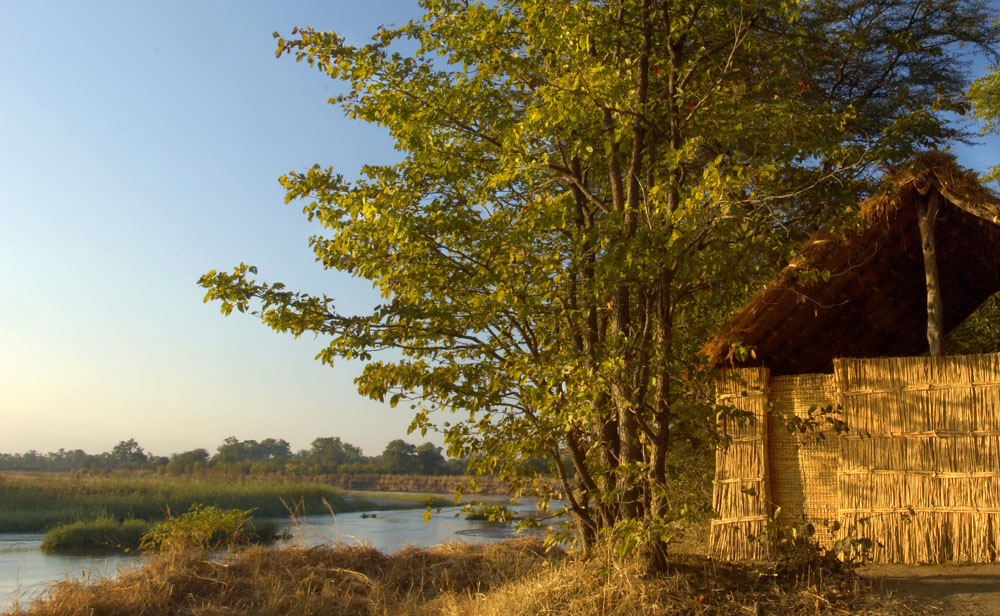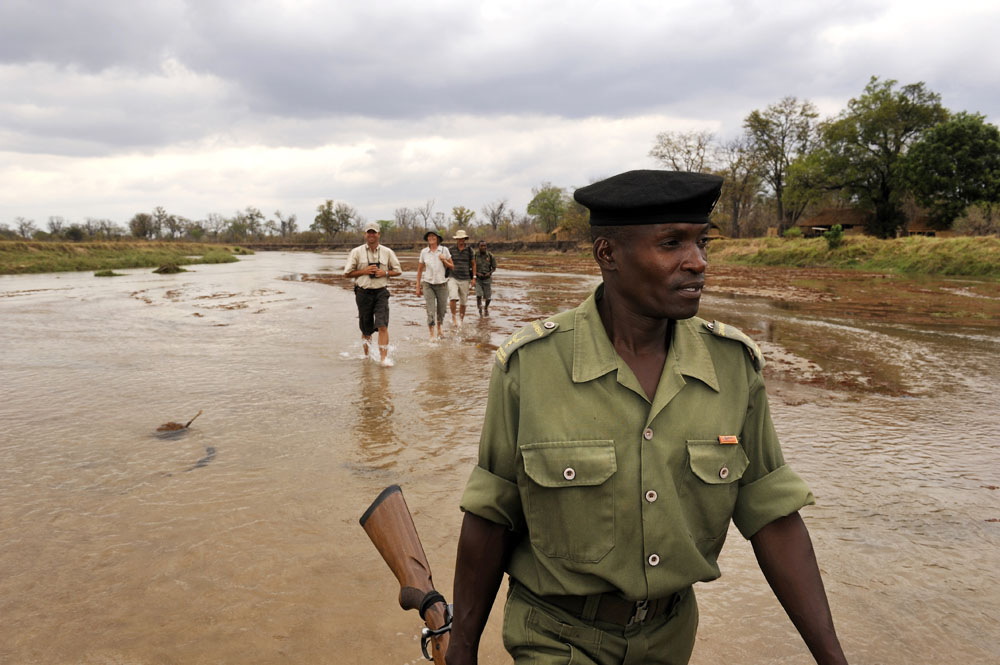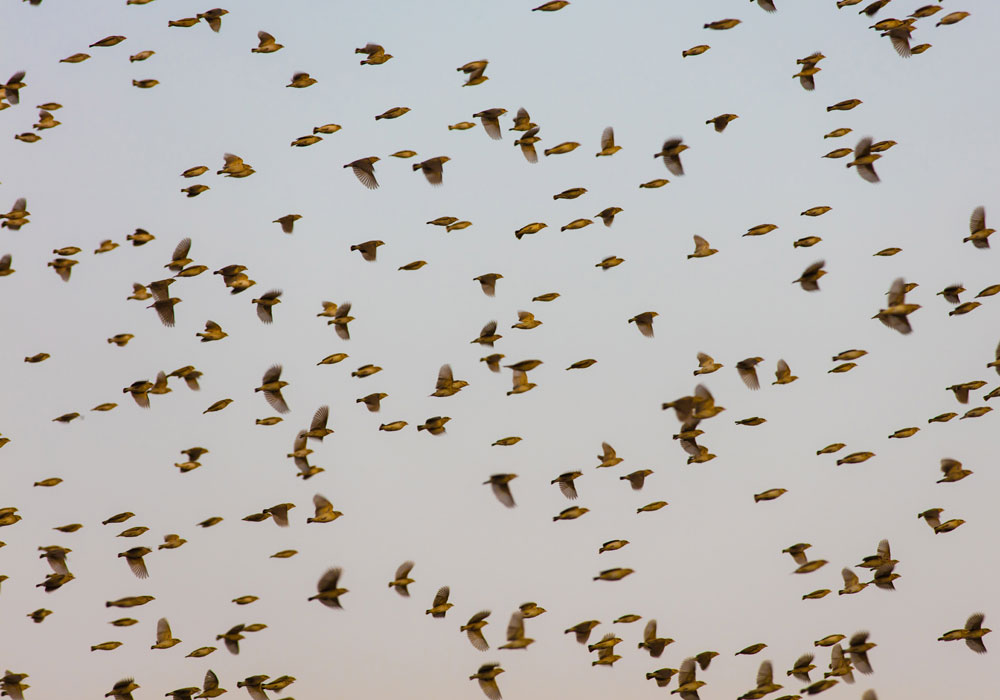 That first afternoon's walk gave us a taste of what we could expect over the next few days. We saw so much that we'd typically miss from a safari vehicle on a traditional game drive.
The Luangwa Valley is a happy hunting ground for twitchers. About 400 of Zambia's 750 recorded bird species are found here. That afternoon, we were treated to the rolling flight displays of the lilac-breasted rollers, the insect-catching antics of bee-eaters, and the ungainly aerial flounderings of hundreds of hornbills.
There are about 12 different weaver bird species in North Luangwa. To a bird watcher's delight, these include the East African chestnut-mantled sparrow weaver. We got an up-close look at several different species' distinctive styles of nest construction.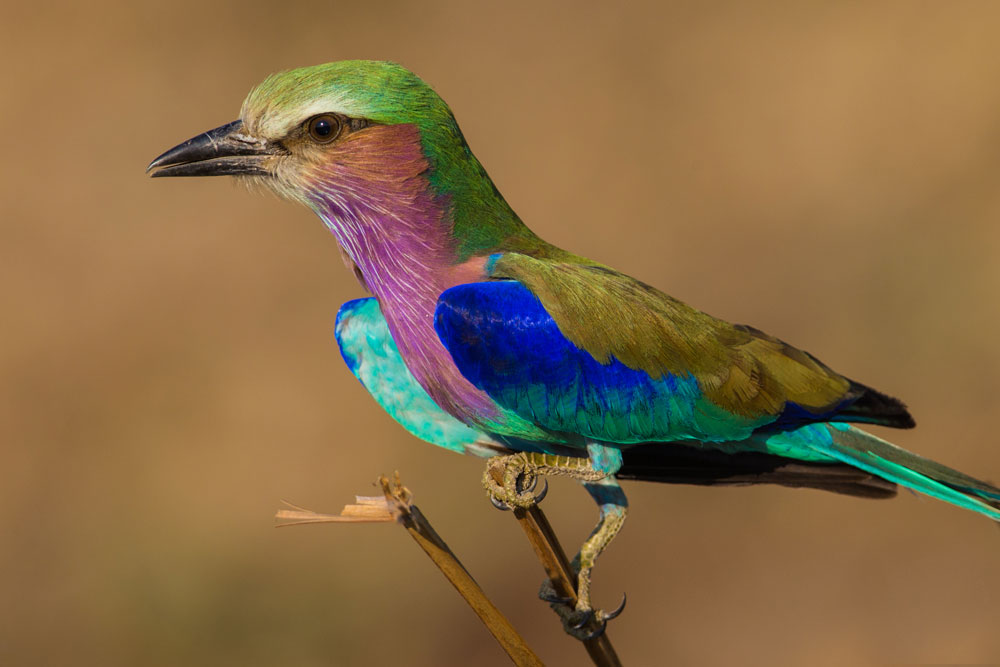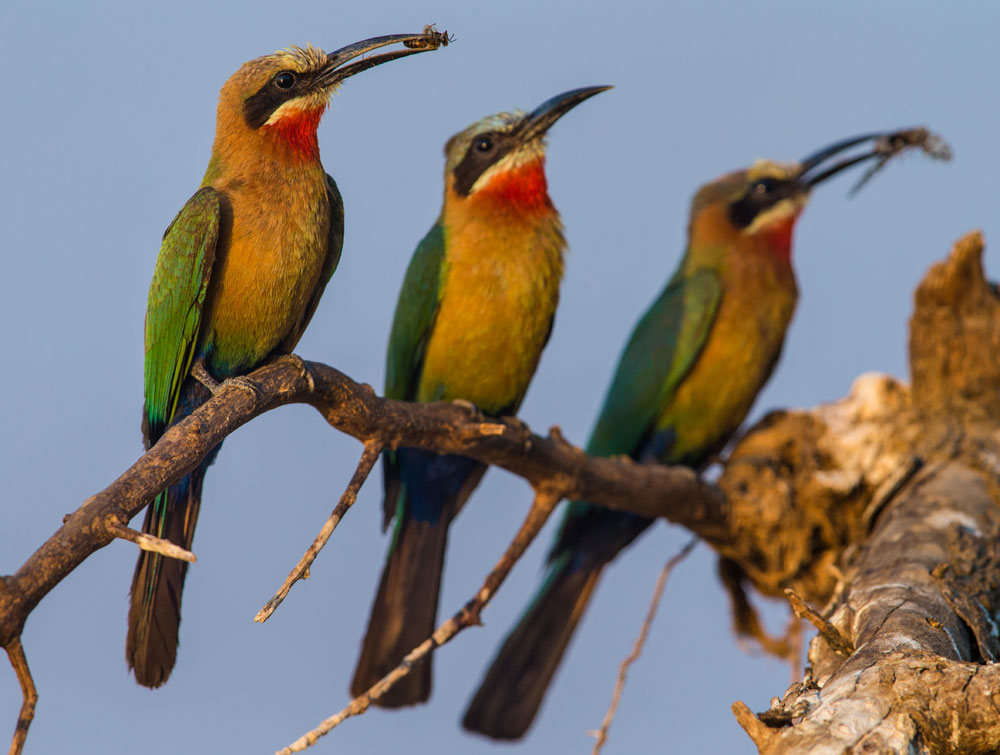 As we walked along the riverbank, the sun was setting orange, pink and scarlet over the water. My appetite tends to make itself heard, and my stomach loudly declared it was dinner time. This wasn't helped by the persistent smell of potato plant (Phyllanthus reticulatus). The smell, tantalisingly reminiscent of fish and chips, made my tummy rumble even louder. I wondered if any nearby elephants, with their ability to detect low-frequency sounds from many kilometres away, could hear it too.
In camp that night, we had one of those consummate 'Out of Africa' experiences. Bucket showers with water heated over a woodfire. Drinks in canvas chairs overlooking the dark rippling silk of the river. Dinner by lantern light, accompanied by the nighttime noises of the bush in full stereophonic sound. When we returned to our room, the beds had been turned down and mosquito nets firmly secured over them.
As I drifted off to sleep, I drowsily noticed the sound of elephants tearing down branches and munching them quite close by. Suddenly, I was rudely awakened by my husband. He had just remembered that I'd brought an orange into the room. He was trying to convince me to get out of my bed, find the orange, and take it outside in case the elephants came looking for it.
But I refused. He wasn't sufficiently concerned to get up either, and the next morning we woke to find both the orange and the room unscathed. Only when he saw fruit salad at breakfast did my husband grudgingly admit that the kitchen, with its plentiful supply of fruit, would have been a more obvious target for elephants in search of a juicy midnight snack.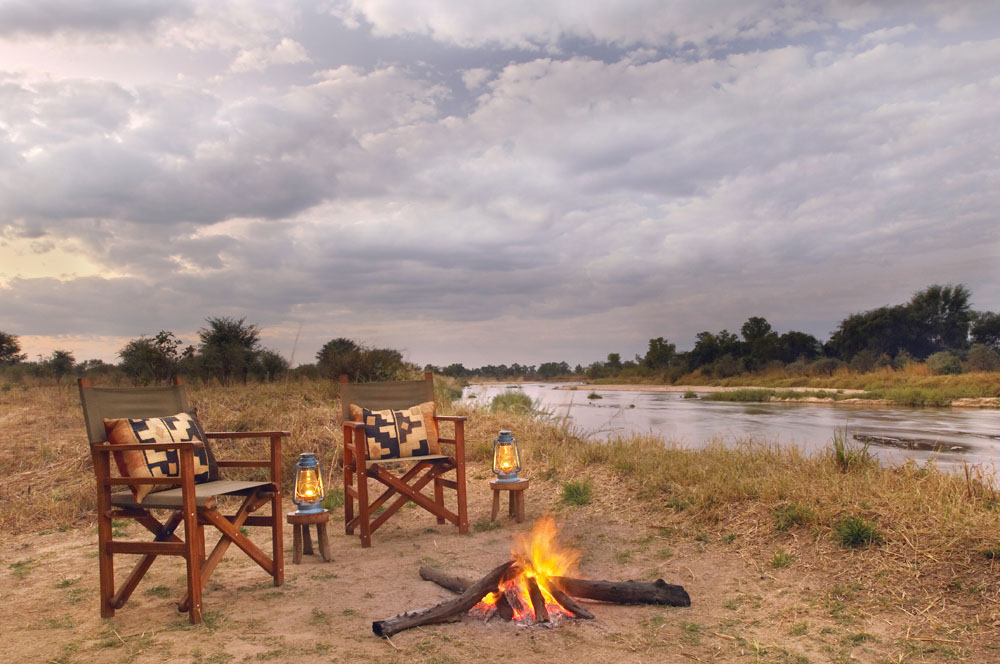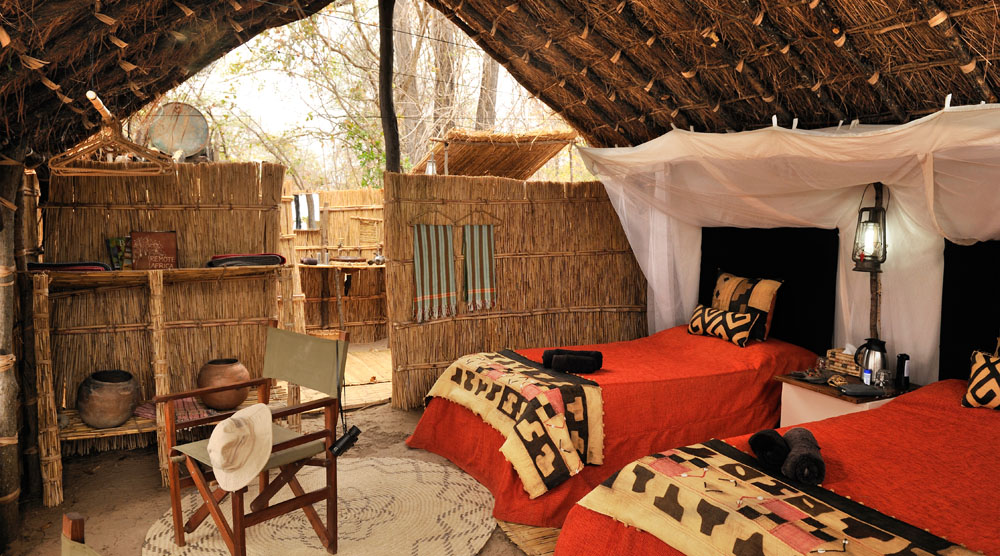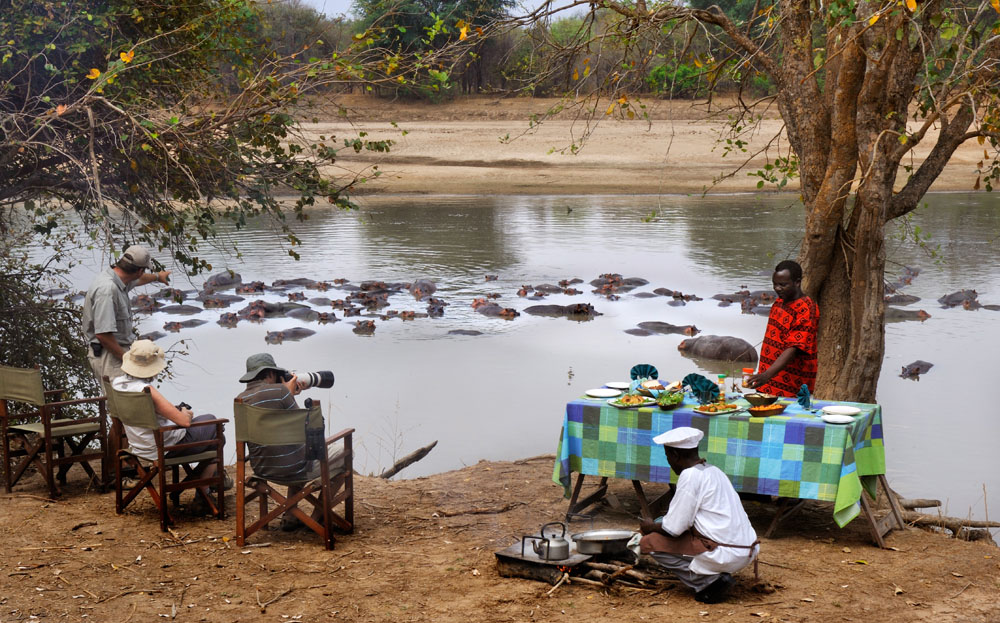 Our days in North Luangwa started at 5 am. We were woken by a jug of warm water being passed through the bathroom 'window'. After brief ablutions, we met for coffee and breakfast around the campfire on the riverbank. By 5.30 am, we'd set off with Brent, Lazarus and Special for a five-hour walk.
Taking off our shoes, we crossed the shallow, but surprisingly chilly Mwaleshi River. As our eyes adjusted to the growing light, we walked through sand, over river pebbles, through woodlands and grassland. Nocturnal creatures rustled in the undergrowth, returning home to bed. We watched as the daytime world woke up around us.
One morning, we'd been walking for some time without seeing much, when my husband spotted a hyena on the opposite bank. She was clearly either heavily pregnant or had grossly overeaten that night. Her stomach was pendulous, and she lay lethargically on the cool river sand.
She was utterly unconcerned by our presence, perhaps because there was a river between us. We watched her, and she watched us back. It was a great sighting – although it was somewhat spoilt by my husband repeating the line, "I spotted a spotted hyena," at regular intervals as we continued our walk.
To read more about exciting animal encounters on the walk, continue reading below the advert.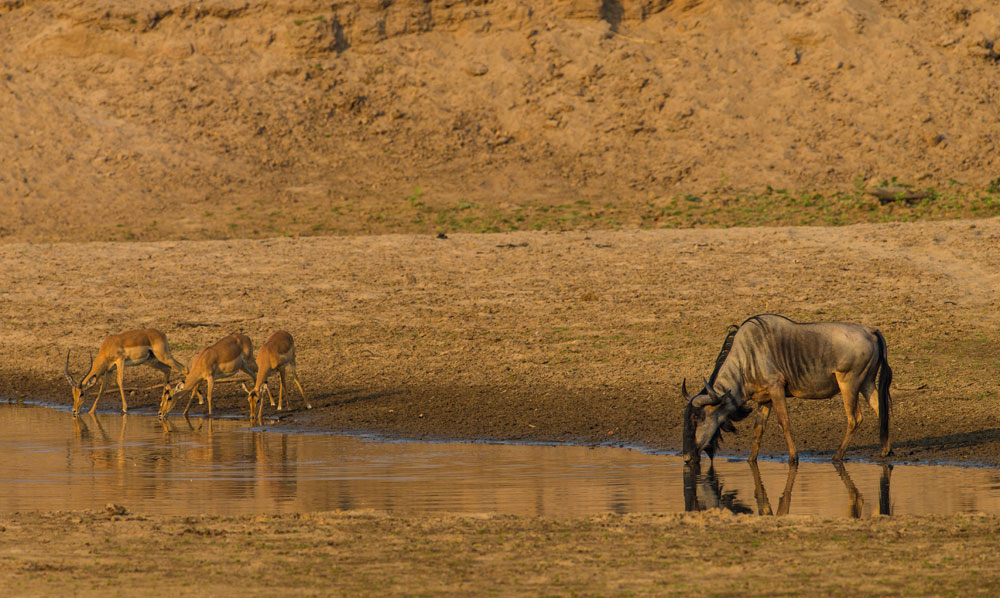 Shortly after the hyena, we spotted a pair of Cookson's wildebeest, one of the valley's endemic subspecies, and then a lone bull elephant walking along the top of the opposite bank. We followed him on our side of the river until he reached the spot where we'd been planning to cross. Here he found a tree laden with fruit and paused for a leisurely breakfast.
We weren't about to disturb him, so we waited our turn. It wasn't long before he finished and came down to the river's edge to cross to our side. Putting safety first, we backed up a fair distance and waited. Then, as the bull elephant got halfway across the river, the wind changed direction. Immediately, he stopped, his ears waving wildly and his trunk up, scenting us.
We backed up a little further, then a little further and then a little further still. Ultimately deciding we didn't seem to be a threat, the elephant continued across the river, vanishing into the thick vegetation. <
In the 1970s there were about 120,000 elephants in North Luangwa. A large-scale culling programme, followed by unrelenting poaching in the 70s and 80s shrunk the herds to fewer than 5,000. There are now estimated to be about 25,000 elephants. However, sightings are still relatively rare, and they are understandably shy. But, year by year, the population is growing, and the herds are calming down.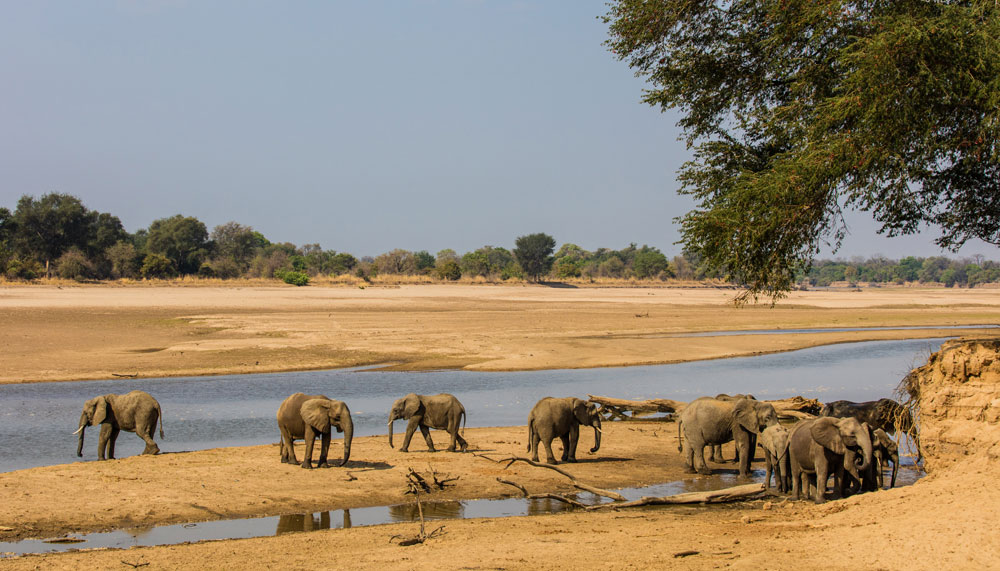 Poaching also led to the total execution of rhino in the park. But now, thanks to a reintroduction programme that began in 2003, North Luangwa is home to Zambia's only black rhino population.
Five black rhino were initially introduced into a large, fenced-off intensive protection zone in the heart of the park. Ten more were added a few years later. The North Luangwa Conservation Programme, a partnership between the Frankfurt Zoological Society and Zambian national parks, has been a success. Rhino numbers have increased, and the sanctuary has been extended.
Founded in 1986 the North Luangwa Conservation Programme has focused on protecting 22,000 square km of the North Luangwa ecosystem. A canine anti-poaching unit has been established, and trained sniffer dogs are stationed at park gates, border areas and strategic roadblocks outside the park. This is successfully curbing the trafficking of illegal products such as ivory and bushmeat. The unit has also been reasonably successful at detecting firearms and illegally harvested timber.

Each day, we returned to camp for lunch and a siesta during the hottest part of the day. Then we took another walk in the afternoon. Heading upstream, we walked a route taken by elephants for many, many years. As they passed, eating the gingery, chocolatey fruit of the ilala palm, they'd 'deposited' the seeds. Over the decades, this had created a trail of palm trees of various sizes, like a bush version of Hansel and Gretel's trail of breadcrumbs.
We ended one afternoon's walk up high on an embankment. Two elephants were having a dust bath immediately below us. Both were utterly oblivious to our presence.
By our last day, the 5 am wake up seemed much more manageable. For our final walk, we drove to the Luangwa River, then walked through the riverine forest, down to its banks. As we walked, Brent paused.
"Can you smell that popcorn kind of smell?" he asked.
Indeed there was a remarkably strong scent of popcorn.
"That's the scent marking of a genet," he informed us.
After so many years on safari, I'd never known that.
Leaving the popcorn behind, we continued down to the Luangwa River, which forms the border of the national park. Huge pods of hippos wallowed in the water below us. A few brave fishermen sat on the opposite bank, just outside the confines of the park, mending their nets and cleaning their catch.
I could have spent hours watching the hippos. Teeth baring, territorial displays, jostling for position in the shallow water, grunting, groaning, roaring and wheezing.
Oxpeckers tried to land on their backs, comically repelled by splashes as the hippos flapped their ears and tails, spraying their backs with water. Not long after landing and starting to peck, they would be dislodged. Taking briefly to the air, they momentarily settled on another plump grey back, before the splashing was repeated and they were on the move again.
Because it's so remote, most visitors fly into and out of the park. We, however, had driven there. We had a long journey home. Reluctantly, we left the hippos and drove up the bumpy road to the park gate. Halfway up the escarpment, we rounded the corner to a sight that North Luangwa is famous for: a herd of hundreds of buffalos. It was the perfect end to a spectacular safari.
For accommodation options at the best prices visit our collection of camps and lodges: private travel & conservation club. If you are not yet a member, see how to JOIN below this story.

Meet the author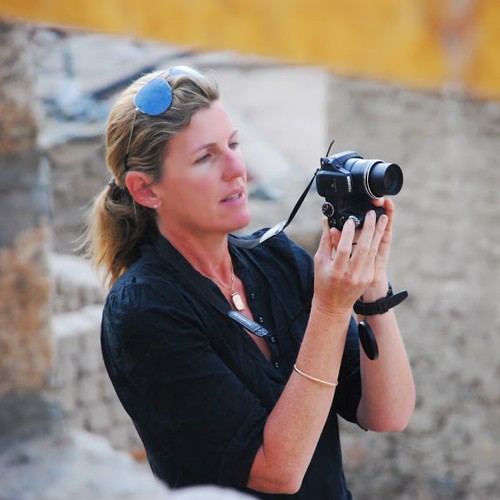 Born and raised in Sydney, Australia, before moving to Africa at the age of 21, Sarah Kingdom is a mountain guide, traveller, and mother of two. When she is not climbing, she also owns and operates a 3,000 hectare cattle ranch in central Zambia.
She guides and runs trips regularly in India, Nepal, Tibet, Russia, Turkey, Uganda, and takes travellers up Tanzania's Mount Kilimanjaro numerous times a year.
To comment on this story please join our PRIVATE TRAVEL & CONSERVATION CLUB. See details below.

---
HOW TO GET THE MOST OUT OF AFRICA GEOGRAPHIC:
Join our private travel & conservation club (mobile app and desktop) to enjoy significant benefits, including the best prices at Africa's top lodges and networking with others like you. Find out more here.

Subscribe to our weekly newsletter to enjoy more stories like this. Subscribe here.
Travel with us. Travel in Africa is about knowing when and where to go, and with whom. A few weeks too early / late and a few kilometres off course and you could miss the greatest show on Earth. And wouldn't that be a pity? Search for your ideal safari here, or contact an Africa Geographic safari consultant to plan your dream vacation.
---