In this week's news wrap a desert-adapted lion was shot by Namibian authorities after killing livestock; South African rhino breeder, John Hume, has said that he is on the verge of bankruptcy and may have to sell off his 1,626 southern white rhinos; the Namibian NGOs respond to questions from abroad about lion management; the rhino population in Tanzania's Ngorongoro crater rises above 50; two field rangers were arrested for suspected rhino poaching; a pride of five lions were tested for tuberculosis in the Greater Kruger; and customs officers in Hong Kong arrested a man carrying about R1-million worth of sliced rhino horn.

Gretzky, a desert-adapted lion, shot by Namibian authorities after killing livestock (full story: AG News Desk)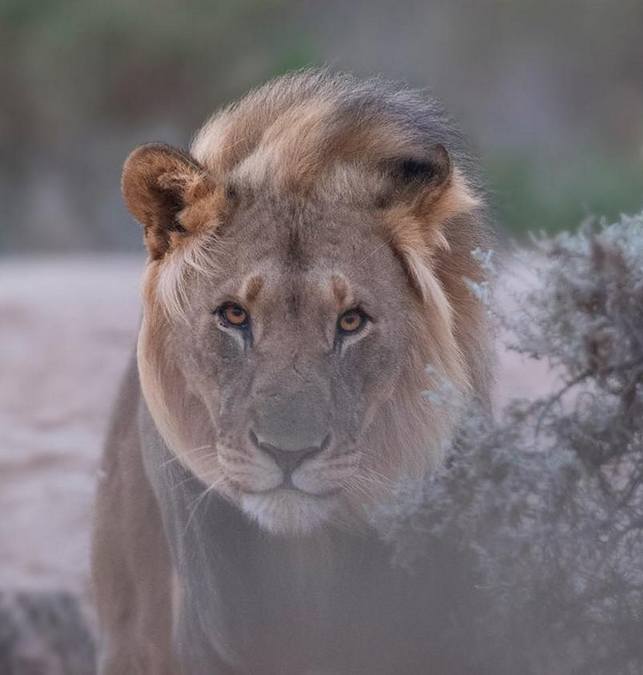 NAMIBIA: Gretzky (XPL 99) the iconic Huab River male desert-adapted lion, who sired and established the Ugab Pride has been shot and killed by the Ministry of Environment and Tourism (MET) at De Rust farm in Ugabriver.  According to sources, on Monday evening (11th June) he entered a kraal and killed about 25 goats and sheep at de Rust. This was the first known conflict incident he was involved in.
The lion was collared and it is said that his death could have been prevented if the early warning system had been installed in areas where problems with lions have occurred repeatedly. Apparently his skin, and most likely his bones, will be sold on MET's behalf.
(Continue to full story, that contains a distressing image, here)
Rhino breeder John Hume says he is on verge of bankruptcy, appeals for cash (full story: AG News Desk)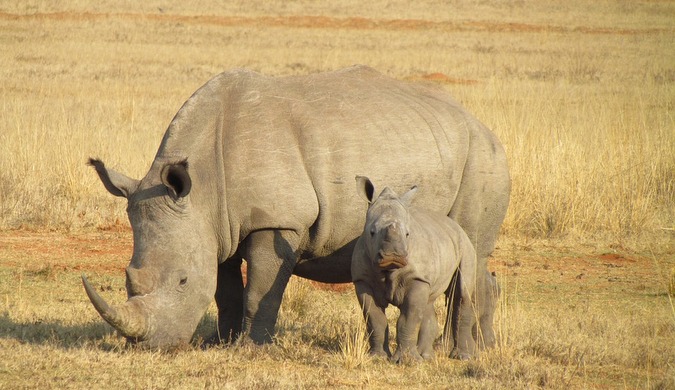 Controversial South African rhino breeder, John Hume, has said that he is on the verge of bankruptcy and may have to sell off his 1,626 southern white rhinos, or risk them being poached due to lack of funds required to provide heavy security at his property.
Hume has the largest number of privately owned rhinos in the world, almost all of them being southern white rhinos, currently listed as 'Near Threatened' by the IUCN Red List. These are monitored and protected at the 8,000 hectare Buffalo Dream Ranch (BDR), near the North West province town of Klerksdorp in South Africa.
Hume is probably best known for challenging the South African government's moratorium on the domestic trade in rhino horn (an extended legal case that he eventually won in 2017), and holding the world's first legal rhino horn auction.
Over the past 26 years, Hume has invested US$100 million of his own savings into his rhinos. Currently, at least R5 million (US$ 400,000) is spent per month on field protection, feeding, and veterinary expenses. Financial difficulties have now arisen, and as Hume has not been able to generate sufficient funding from the sale of rhino horn, his life savings will be completely exhausted in August of this year. (Continue to full story here)
Lion killings: Namibian NGOs respond to questions from abroad about lion management (full story: AG News Desk)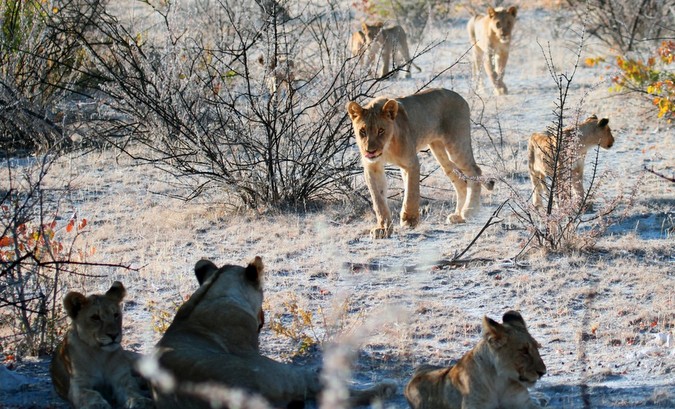 In light of the recent backlash against Namibia for the shooting by authorities of a desert-adapted lion that had killed livestock, Dr Chris Brown, CEO of the Namibia Chamber of Environment, has responded to questions posed by a foreign national.
The below questions were addressed to the Ministry of Environment and Tourism (MET) by a foreign national, questioning Namibia's wildlife conservation strategies:
Could you please explain to the public (and to me) what the heck is going on in Namibia's so-called 'conservancies' with regard to wildlife, especially lions and elephants.
– Are you aware that the Hoanib counts only one (1 !!) male reproductive lion and that this individual 'Last of the Mohicans' is in great danger to be killed?
– Are you aware that shooting and poisoning?
– Are you aware as well that a complete pride of lions there has been poisoned? Seems to be the main hobby of Namibian farmers? This even without justification because of loss of livestock.
– Are you aware at all that worldwide lions face extinction?
– What then is the use of beautiful films like Vanishing Kings if the vanishing is MET-endorsed? (Read more of the questions asked here)
To which the Namibian Chamber of Environment (NCE) responded as follows:
Dear Frank,
We wish to thank you for your interest in conservation issues in Namibia. At the outset, I would ask you to tell us the source of your information? Unfortunately, the information you have has led you to levy accusations and aggressive questions which are simply not based on the reality on the ground.
Let me turn the tables on you for a moment and ask you, as an interested conservationist from The Netherlands, where are the indigenous predators which used to occur in your country until very recent times? Where are your free-ranging wolves, lynxes and bears? Where are your national programmes to reintroduce these species back into your countryside? What commitment is there from your government to reinstate the recent-historic wildlife of the Netherlands which was killed by modern man? What sort of support do you think that you would get from your farmers for such reintroduction efforts?
Now, think about predators which are far larger, more aggressive, much more dangerous, than those predators that used to live until recent times in your country. This is what farmers in Namibia are living with. Why, in your view, should African farmers have to live with these animals, while farmers in your country would not be prepared to tolerate living with the relatively benign predators that should occur in your country? (Continue to full story to read the rest of the response here)
Rhino population in Tanzania's Ngorongoro crater rises above 50 (full story: Xinhua)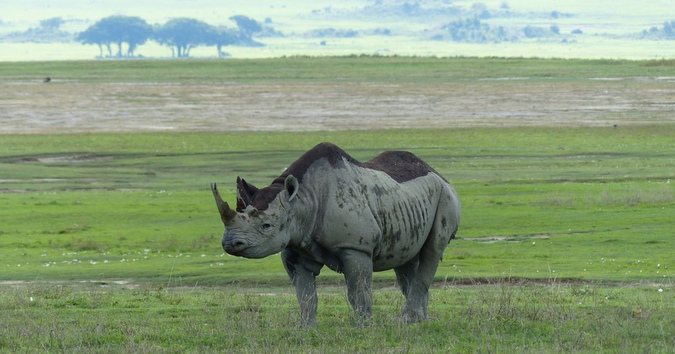 The population of endangered rhinos in northern Tanzania's Ngorongoro Conservation Area (NCA), a UNESCO World Heritage Site, has risen from 25 in 1977 to more than 50 in 2018, the NCA Chief Conservator Freddy Manongi said on Thursday.
Most of the rhinos were under 24-hour camera surveillance within the crater, an iconic site and a leading tourist destination in the East African country, Manongi told a news conference.
Manongi said the numbers of the highly endangered rhinos has increased due to reproduction and enhanced anti-poaching efforts.
"One of the rhinos under protection, named Fausta, is believed to be one of the oldest in the world. It is aged 54 years and has been put on a special care," said the conservator.
The Ngorongoro crater, an amphitheatre-like caldera, is currently home to rhinos re-introduced some years ago. Statistics showed that the famous crater had a total of 108 rhinos in 1968, a figure that dropped sharply to 25 in 1977. Re-introduction of the rhinos specifically in the crater began in the 1990s through the support of the international conservation bodies.
Field rangers arrested for suspected rhino poaching (full story: SANParks)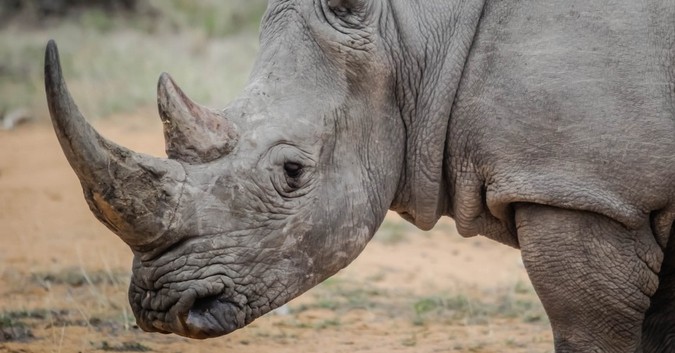 South African National Parks (SANParks) announced the arrest of two field rangers suspected of being involved in rhino poaching. The two suspects were based at the Houtboschrand section and are alleged to have shot and dehorned a white rhino in May 2018.
The suspects were arrested on Monday morning as a result of an intensive joint investigation carried out by the SANParks Environmental Crime Investigative Unit and the SAPS. Their arrest follows a report in May in which shots were reported by tourists and a poached rhino carcass was then found with its horns missing. The two suspects had been deployed in the area at the time of the reports. (Continue to full story here)
Lions tested for tuberculosis in Greater Kruger (full story: AG News Desk)
A veterinarian, Dr Rogers, and the ProVet Wildlife team recently darted a pride of five lions in the northern part of Greater Kruger. This happened after one member of the pride was reported to be in a very bad condition and extremely emaciated.
The managers of the property became increasingly concerned for the animal's health as they witnessed that he was struggling to move. They noticed that the pride were looking after him, making kills and allowing him to feed.
Dr Rogers made the decision to dart all five members of the pride in order to assess their condition, because of the the suspicion of tuberculosis (TB). Upon darting the emaciated male, Dr Rogers and the team made the decision that his condition was too bad, and euthanised him. Blood was then taken from the remaining four pride members and later taken to Skukuza for processing.
From there, the samples will go to the University of Stellenbosch for analysis of the presence of the TB organism. Should the samples come back as positive for the disease, further intervention from a veterinary perspective may not be necessary. (Continue to full story here)
Rhino horn slips past security' uncovered in Hong Kong (full story: AG News Desk)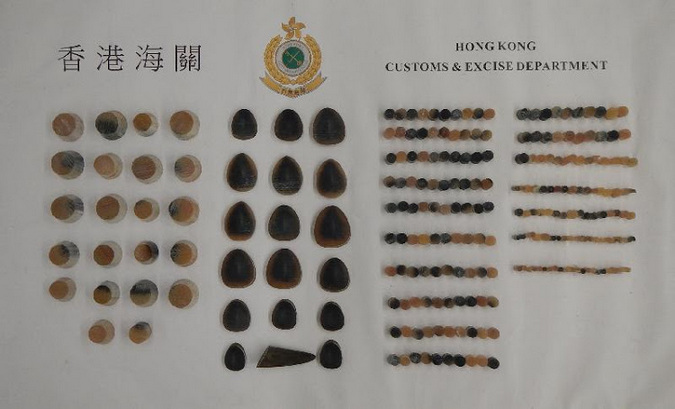 Customs officers in Hong Kong have arrested a man carrying about R1-million worth of sliced rhino horn that appears to have been smuggled past three airport security checks in Johannesburg' Beira and Doha.
Hong Kong customs said on Monday that the 21-year-old man was intercepted on Sunday evening during a customs clearance check at Hong Kong International Airport.
The man' whose name and nationality were not disclosed' arrived in Hong Kong following flights from Beira' Mozambique via Johannesburg and Doha' Qatar. During customs clearance' a batch of suspected rhino horn pieces with an estimated market value of HK$620,000 (about R1-million) was found inside a black plastic bag in his check-in suitcase.
Weighing about 3.1kg' they consisted of about 40 horn slices and dozens of smaller bead slices' about the diameter of a cigarette. (Continue to full story here)